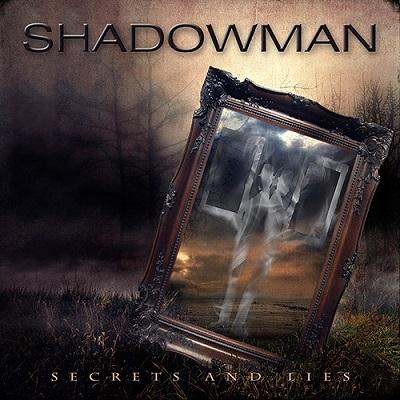 There have been many, many great AOR and Melodic Rock records released over the past twelve months and over the past decade as a genre the quality you might even argue is at an all time high. Strangely with that 'raising of the bar' comes greater expectations and after a while it does get hard to pick the standouts from the merely very competent.
The classy Foreigner-like drive to opener 'Gravity' and feel-good groove of 'Automatic' answer those doubts – after an absence of six years Shadowman the 'supergroup' composed of members of FM (Steve Overland, vocals), Heartland (Steve Harris, guitar), and Thunder (Chris Childs and Harry James, bass and drums respectively) is back with album number five. And for those of you wondering what happened to FM's Didge Digital he's back here too – on keys.
To come straight to the point – if you are a fan of vintage FM and Heartland, and love the AOR of the eighties then Shadowman is the band you've been looking for. It's not just that though, in these tracks there's a quality and a feel that you don't often find, anyone of course can write a melody but the melodies and harmonies here are a cut above and Overland is in arguably his finest ever form, there's a smokiness to his vocals that seems to have developed over time and one which just elevates tracks like the slow and easy ballad 'Put it all on Love' to levels of sumptuousness once only reserved for royalty.
The best thing about the album though is how well-rounded it is. There's a great selection of rockers that range from the melodic title track, through the bluesier 'Contagious' and the heavier 'No Smoke Without Fire'. Add to that the ballads – from the silky smooth 'Face The Night' to the laid back, synth-laden 'Put It All On Love'. and the throw in a few slight curve balls that gently push the envelope rather than explode it – like the hard driven rock ride of 'Good Times Bad Times' and the real anthem of the album 'Be True To Yourself' which is the real standout here.
It's so easy to recommend and album like this. Great AOR for those that love the lighter fare.