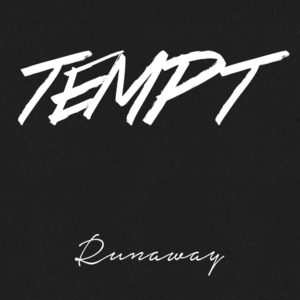 For a band so young these guys have old melodic rock heads on their shoulders and a sound that although at times hints at something more modern, has its heart and soul clearly in the late eighties when stadium rock ruled the world.
With four songs from their debut EP: 'Under My Skin'; 'Use it or Lose It'; 'The Fight' and 'Time Won't Heal' what you get on 'Runaway' is everything the band has previously released plus 10 new songs all of the same if not higher standard.
With a voice like Joe Elliott meets Jeff Keith via Ted Poley vocalist Zach Allen has what it takes to carry these songs and with great guitar throughout from Harrison Marcello, the Bon Jovi meets Def Leppard vibe works so well especially on tracks like opener 'Coming On To You' where gang backing vocals underline the influences. It's a memorable song, great 80's styled Hard Rock that suggests that there's going to be a lot more here to enjoy…
Well, if you thought that you'd be right as 'Runaway' doesn't really miss a trick consisting as it does of songs that are both melodic, catchy and (as we said) memorable. 'Under My Skin' is perhaps even better than the opener, a mid-tempo rocker that oozes confidence. Elsewhere you can take your pick, and whilst some songs immediately stand out – like the melodic high-watermark 'Use It or Lose It' and the stunning 'Sapphire' the rest grow on you with each play.
This is a stunning debut from a young band.