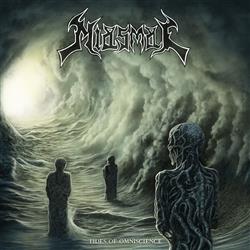 Gothenburg Death Metal four piece Miasmal return with a new slab of savagery in the form of the new album "Tides Of Omniscience". We take a quick look at the new tracks and see if it matches up to their previous albums and that classic sound the band are known for.
The first thing that really struck me about this album is the trade mark "Gothenburg sound" and the crystal clear production, lead vocalist "Pontus" takes charge from the get go with whiplash like ferocity. I really can't speak highly enough about the delivery, world class – the track "Key To Eternity" is a prime example of this. There are also some seriously great guitar work going on here, the track "Perseverance" has some real note worthy solo work for some reason that I can't quite put my finger on.
This album reminds me of a cross between fellow countrymen "Grave" "Bloodbath" and "Entombed", not a bad thing I hear you say! Not by a long shot. The track "The Pilgrimage" is the purest example of the "Grave" like sound which I really like and there are no real moments at all to catch your breath. If your looking for something modern with an old school vibe, then this is the album your looking for. Not groundbreaking by any means but it's certainly one hell of a ride, play this at high volume and get ready to mosh your heart out!
TRACKLIST
Axiom
Deception
The Pilgrimage
Venomous Harvest
Perseverance
Key to Eternity
Earthbound
Dark Waters
Fear the New Flesh
The Shifting of Stars