A roundup of news from the underground in classic and modern hard rock from all around the world. Discover new bands right here! Bands include The Black Phoenix, Lilygun, Gunpowder Gray, Gambardellas and Horizons Edge.
The Black Phoenix set to release their new album "Twist of Fate" on April 21st.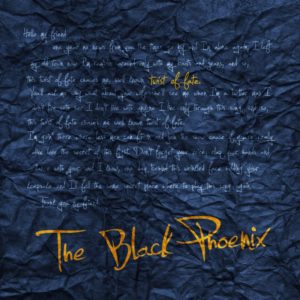 Twist of Fate is the first electric album by The Black Phoenix.
After releasing the acoustic full-lenght "Long Walk" and touring in Italy, opening for MR.Big in 2014 , the band has started to write new material, recording 11 track for this new record at Master Chord Studio in London.
The album has a true American sound and a strong melodic impact. It contains all the resonances of the blues, from those closer to rock music to those that sound more country and The Black Phoenix skillfully blend  all this elements together.
"Riding" is the first single and videoclip from the forthcoming album due to be released on April 21st via Freemood.
UK ROCKERS LILYGUN RELEASE NEW SINGLE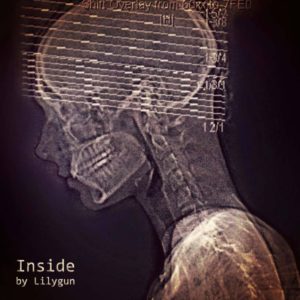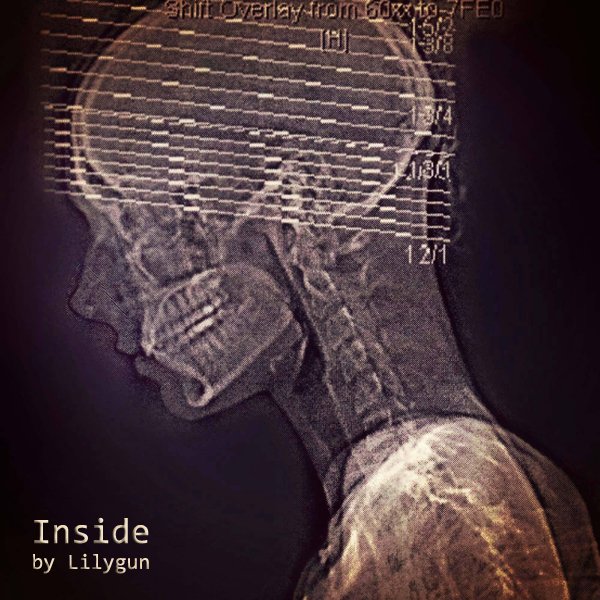 After the success of their debut album, Lilygun are preparing to release their much anticipated second album. But first, a taste of what's to come with a Single Release. 'Inside' was the last song singer/songwriter Anna-Christina wrote before suffering from a Subarachnoid Brain Haemorrhage on the climb up to Lilygun's success.
The song in question has crossover appeal and is from the forthcoming album 'Strength and Grace'. 'Inside' showcases Anna-Christina's cool pop/rock vocal style. She decided it was fitting to release the song on the same date as the incident using her head X Ray as the cover!
Lilygun adheres to no rules. A guitar based rock band, Lilygun was formed by the enigmatic singer/songwriter/guitarist Anna-Christina. Her unusual combination of classical roots mixed with dark aggression has resulted in an uncompromising and unpredictable Rock that has an edge to it and has been described as "a shower of bullets and petals".
www.lilygun.com
Atlanta band Gunpowder Gray to release"Premonition" on cassette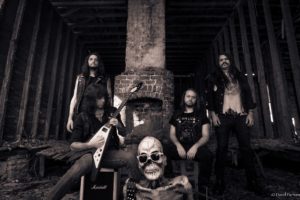 Hailing from Atlanta, Georgia, Gunpowder Gray deal a concentrated dose of rock and roll that is as potent as it gets.
"Premonition", the band's second offering boasts a stripped down, tough-as-nails, four-piece that has truly found its stride. Massive guitar riffs harken back to an era when Marshall full-stacks were cranked up high and loudness was revered. Razor sharp hooks incite sing-along choruses within songs that are equal parts punk in aggression and heavy metal in sheer power. Short and to the point, you will want to leave "Premonition" on repeat. This release is issued on cassette, limited to 200, with 100 casings in black and 100 in white. For fans of Motörhead, Danzig, and Thin Lizzy.
LINKS:
GAMBARDELLAS – Artwork and details of the brand-new single "Won't Give Up" out on 11 April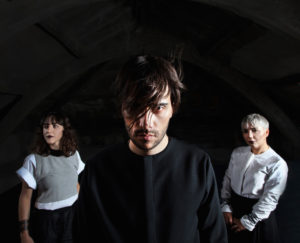 Another bomb by Gambardellas. Revealed today the title and the artwork of the brand-new single, that will be out on the next 11 April, to anticipate the next album. 
The title of the awaited new song is "Won't Give up": produced in collaboration with 
Ugo Poddighe at the UP Studios in Italia (
www.ugopoddighe.com
), the relative video will be directed by the talented Marco Misheff, who has already worked with Gambardellas on the singles 
"Ashes"
 and 
"One in A Million"
.
The band tells about the new song:
"Won't Give Up" has been a bet for us. After 4 years touring Italy and Europe, we felt the need to get back to compose something new. We withdrew in the studio for some months, working really hard, in order to understand who we are today and to establish a new musical course. We demolished our certainties and we intentionally put ourselves in an uncomfortable position, with the goal to create something innovated, more personal and with a great effect.

"Won't Give Up" fully represents our new course: it's a true fist in the stomach! A song of 2 minutes and 40 seconds, which perfectly mixes everything we loved most in music: powerful and dark guitars, syncopated rhythms, synth dub and catchy melodies.
Even the lyrics are a real stance: we are here to stay, it doesn't matter if around us could be people or situations that try to discourage us: we keep on going on our way. In short success is the skill to pass from a failure to another one, without losing a piece of enthusiasm, and we have fully embraced this philosophy.
A great rock, such complete to deserve no positioning. Roots that sink in the alternative and branches loaded with rich leaves, with more hues than autumn has, this is the power trio Gambardellas.
Soon further infos on
HORIZONS EDGE: Record Vocals For New Album with Ralf Scheepers, Produce Record With Bob Katsionis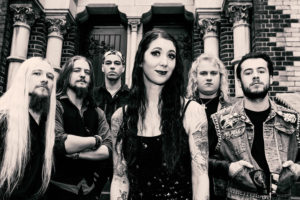 Melbourne power metallers Horizons Edge are putting the finishing touches on their new studio album due for release later this year.
Album number three from the band is the follow up to their well received 2015 opus, Heavenly Realms.
Frontwoman, Kat Sproule is flying to Germany in early April to lay down her vocal tracks.
The vocals will be produced by Ralf Scheepers signer for the legendary Teutonic acts Primal Fear and (ex) Gamma Ray
The overall album is being produced by Bob Katsionis of Firewind and Serious Black.
Kat comments: 'We're excited to be working with Bob and Ralf on our next album. We really wanted to step it up with this recording so we're working with these guys to help push us and really improve our sound as a band.
I'm really looking forward to going to Germany and spending a couple of weeks in the studio with Ralf, he's such a great vocalist and it will be nice to work with someone who really knows what he's doing
and can help me reach my full potential.'
Expect Album artwork and further details on the release soon!
Horizons Edge unashamedly wear their 80's influences on their sleeves with high screaming vocals, shredding solos and an energetic live show that harks back to the glory days.