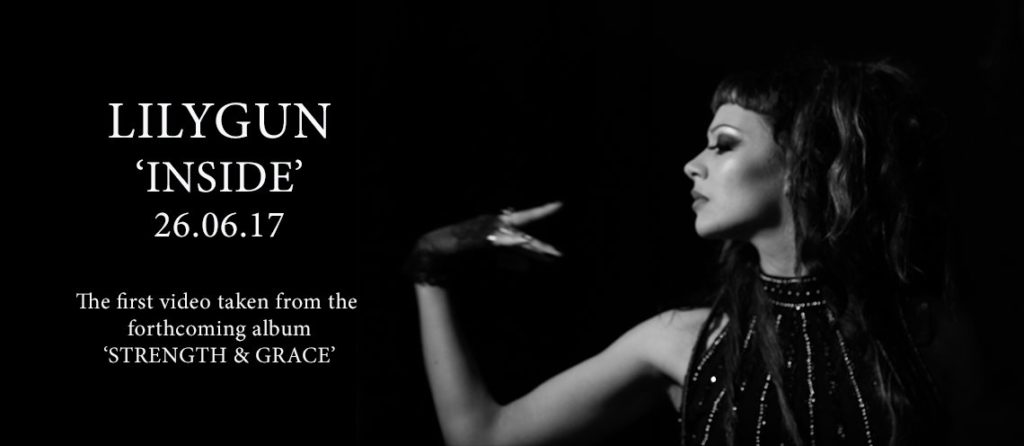 What does a London-based rock bands first music video look like?
It's guaranteed, not many will look like Lilyguns! With the release of their first music video, Lilygun prove to not only be unique in sound but also in vision. 'Inside' is the Bass-tastic first single from their forthcoming second album Strength & Grace, due for release later this month. Judging by this song, it's going to be an album well worth investigating.
Lead singer/songwriter Anna-Christina's raw and powerful performance is captured beautifully in the video, directed by David Ryder Prangley (of Rachel Stamp fame), revealing a dark stylised character reminiscent of a Gothic Kate Bush.
Don't believe it! Check it out for yourselves here:
The charismatic front-woman has dedicated this video to her brain surgeon Mr Kevin O'Neill, who saved her life. A pretty harrowing yet touching dedication.
For more information on Lilygun, visit their website here: www.lilygun.com and download the track on Bancamp.