A roundup of the latest news in the world of hard, melodic and classic rock including news on Stephen Pearcy, Tygers Of Pan Tang, Quiet Riot, Bobby Blotzer's Ratt, Kiss and Anthrax.
Stephen Pearcy releases new video from solo album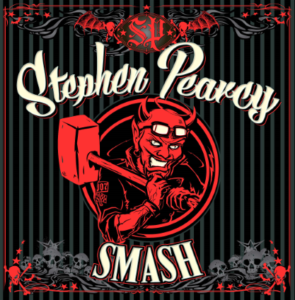 The official video for
"Ten Miles Wide"
, a brand new song from
RATT
singer
Stephen Pearcy
, has been released. The track is taken from
Stephen
's fourth solo album,
"Smash"
, which was released on January 27 via
Frontiers Music Srl
.
Tygers Of Pan Tang 'Glad Rags' Video Released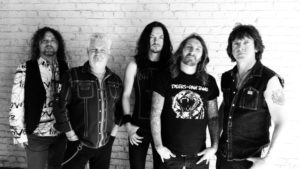 New Wave Of British Heavy Metal veterans TYGERS OF PAN TANG have released a music video for "Glad Rags", a song from their latest, self-titled album.
Says TYGERS OF PAN TANG founder/guitarist Robb Weir: "If you want hard rock, we do it. If you want melodic rock, we do it, but now is the time for TYGERS anthem rock…. We give you 'Glad Rags'. It's bigger than both of us!"
"Tygers Of Pan Tang" was released last October on LP, limited picture LP, CD and through all digital services.
Quiet Riot + Bobby Blotzer's Ratt exchange band members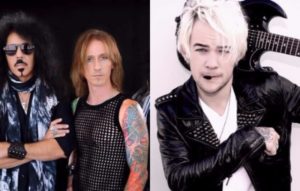 American Idol alumnus James Durbin has replaced Seann Nicols as the singer of Quiet Riot. Nicols, formerly of Adler's Appetite, was with Quiet Riot just a few months and recorded the vocals for the band's upcoming album Road Rage, due out April 21.
"After doing all of five live shows [with Nicols], it became apparent to everybody that it really wasn't going to work," Quiet Riot drummer/bandleader Frankie Banali told Billboard. "There were some serious creative and personal differences. I'm not the type of person who will stay in a bad marriage for the kids — the kids in this case being Quiet Riot. It was unanimous it could not go any further."
The frontman change does, of course, create an odd situation for Road Rage. "There's no comfortable thing about this situation," acknowledges Banali. "I think the record turned out great. But it's not that band anymore, so we have to deal with it. Is it troublesome? Absolutely. Is it risky? Absolutely. Is it the right thing to do? Absolutely!"
Just days after former Adler's Appetite singer Seann Nicols was fired from Quiet Riot, he appears to have landed a new gig as lead singer of Bobby Blotzer's version of Ratt.   Prior Ratt singer Joshua Alan quit the group in February.
Blotzer posted on the Ratt Facebook page about the changeover, saying: "This other lead singer guy sent me his voice singing over our Ratt songs with Pearcy's voice pulled out and him singing in place. Well, fking Hell, I was quite astonished to be honest. I stuck it out with the other singer, my word is real. But he knew there was someone in the wings. And the guy I met over the phone in July, ended up with our fellow touring band guys in Quiet Riot. Cool, way to go, I thought (also not knowing why our ex-bandmate Mr J. Pearl was gone from QR).
"But, the music business is an incestuous small world. So, there you go. There is still a war waging but I'm not going to get into those specifics. I will, though, give you a little taste of what I was sent on the road in July 2016. I wish I had future vision then. Check this out. Ratt along with Seann Nicols at the helm = Cya in Ft. Yates on the 18th."
Enjoy a rock hard drink from your favorite bands!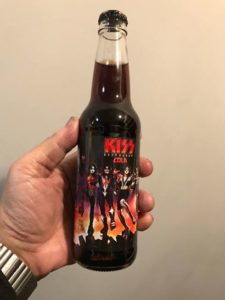 KISS announced that they are yet again expanding their merch empire with the addition of a new soft drink called KISS Destroyer Cola, along with matching t-shirts and tin signs.
"Rocket Fizz will be bottling and distributing worldwide KISS soda pops, beginning with the KISS Destroyer Cola. Rocket Fizz will also be producing KISS and Rocket Fizz co-branded t-shirts and tin signs.
"The KISS Destroyer Cola will be available in all Rocket Fizz stores in 1-3 weeks. When you feel like you want to 'rock and roll all nite and party every day' stop by a Rocket Fizz and pick up a super duper cool KISS soda pop, tin sign, and t-shirt!"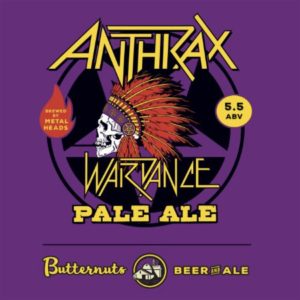 Anthrax will celebrate the release of the band's very own craft beer, Wardance, on March 28 with a New York City "beer crawl". Band members, along with Chuck Williamson, owner and head brewer of Butternuts Beer & Ale Brewery, will be on hand over the course of the evening at five different New York City bars to drink a few pints of the pale ale and celebrate with all in attendance.  Entry into all five bars is free and will be on a first-come, first-serve basis.
RSVP here.