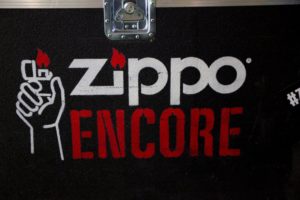 The Rock Pit had a chance to check out the Zippo Encore Experience this year at Rock on The Range. Fans were given the opportunity to get up close and personal with some of the bands on the bill this year.
Goodbye June was the first band to perform an acoustic set for fans on Friday, May 19.
Introduced last year, Zippo Sessions are exclusive, intimate concert experiences that offer fans a chance to listen to acoustic sets from some of the top bands performing at the festivals. In addition, Zippo Hot Seats put fans up close and right into the action with access to watch select shows from the side of the stage and other special viewing areas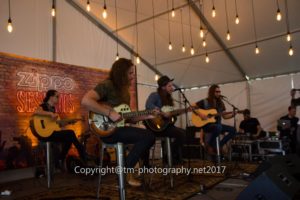 Rock on The Range perfomers included:
Friday, May 19
Goodbye June, Badflower, Of Mice & Men, Cover Your Tracks
Saturday, May 20
Kyng , Coheed & Cambra, Suicide Silence, Skillet ,Radkey
Sunday, May 21
Dorothy, As Lions
Kyng performing an incredibly beautiful and heart felt  acoustic version of "Hunger Strike" by Soundgarden as a tribute to the late Chris Cornell.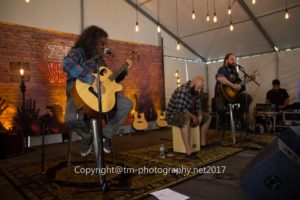 In May, Zippo is offered fans exclusive on-site experiences at five festivals during World's Loudest Month – they include April's Monster Energy Welcome To Rockville, as well as Monster Energy Carolina Rebellion, Northern Invasion, Rock On The Range and Rocklahoma. Zippo also have a presence at two festivals later in the year – Monster Energy Rock Allegiance and Louder Than Life.
Fans not in attendance can follow along throughout the summer by tuning in to Zippo Encore and Jose Mangin on social media including Facebook (ZippoEncore and Jose Mangin ), Twitter (@ZippoEncore and@JoseMangin), Instagram (@ZippoEncore and @JoseMangin) and Snapchat (@OriginalZippo and @JoseMangin).
PHOTO GALLERY
Photos by TM Photography