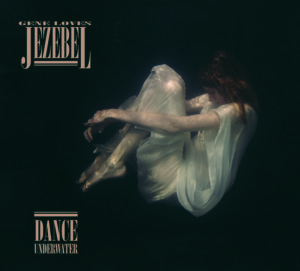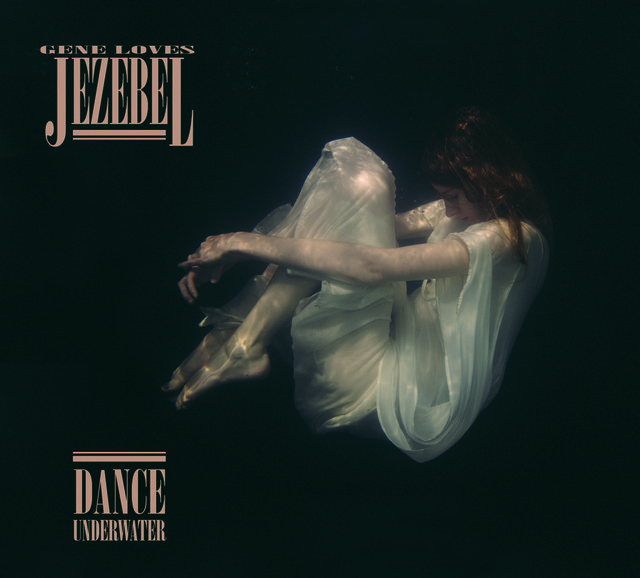 Formed in 1980 by identical twin brothers Jay and Michael Aston, Gene Loves Jezebel transformed early from a brooding Goth band on 'Promise' (1983) and 'Immigrant' (1985) to a far more commercial yet unique rock band purveying an arty blend of blend of dance-infused alternative rock that embraced a rather uncharted Pop-Punk-Goth hybrid sound. As a teenager for me it all made perfect sense and 1986's 'Discover' and its follow up 1987's 'House of Dolls' rank up there with the best music of the 80's.
Of course things didn't go to plan and there was no global domination, Michael Aston left the band and the remainder of the 'House of Dolls' line up that included Jay, Pete Rizzo, James Stevenson and Chris Bell released the still rather very good 'Kiss of Life' in 1990 and the slightly more disappointing 'Heavenly Bodies' in 1993 before splitting and Michael re-joining the fold for shows as GLJ and a 'Best of' compilation that included new material.
By 1997 there were plans to tour again as the 'Pre-Raphaelite Brothers' and include material from the years apart in the set, and even though that resulted in the new album 'VII' (their seventh album, but sixth studio album) it wasn't their best and the band soon split with Michael taking to the US using the 'Gene Loves Jezebel' name and Jay and co using the name in the UK. All seemed to be an acceptable compromise until Michael Aston filed for trademark infringement in California in 2008. By 2009 the compromise was reached that Jay Aston's band would be known as "Gene Loves Jezebel" in the UK and "Jay Aston's Gene Loves Jezebel" in the US; whilst Michael Aston's band would be known as "Gene Loves Jezebel" in the US and "Michael Aston's Gene Loves Jezebel" in the UK…
It's been 14 years since Michael Aston's 'Exploding Girls' in 2003 and whilst Jay's  last release since 'VII' in 1997 was 2003's 'The Thornfield Sessions' which was made up of stripped back and extended versions of existing songs, you could argue it's been 20 years since we got a 'proper' release from Jay. The best news though is that the line-up that was there for 'House of Dolls' and who released 'Kiss of Life' is back with new music.
The big question, and perhaps the only question for a fan of old is – is it any good?
The answer is a resounding yes – 'Dance Underwater's is a real treat and a great return to form, evoking the moods and beats of thirty years ago but doing it in a relevant, fresh and beautifully produced way.
From the very first notes of 'Charmed Life (Never Give In)' and Jay's first words you can feel the vibe that GLJ always set so beautifully – there it is – the sumptuous, sexual, velvety rhythms and sublime beats of a band that were always several steps ahead and aside of their contemporaries. It's a great way to start and album that threatens to burst from the speakers in a wash of elemental power.
'Summertime' that follows is even more compelling and shows the band at their most addictive and poppy best. It's  a song that clearly shows the force that a band like GLJ should have been, a fierce light-filled anti-'Cure' that play with music like colors in the air and evoke moods with a note. It's a start that's close to perfect in my book and it just gets better. 'How Do You say Goodbye (To Someone You Love)' is a great case in point, a sweeping, beautifully orchestrated song of yearning that feels like it's wrapped in ribbons and set against a fading sun.
'IZITME' ups the dance with a vintage Jezebel swagger and beat, whilst 'Ain't It Enough' takes us on a more wistful journey, a contemplative strummed demi-ballad that opens up that clear blue sky again. 'Cry 4 U' adds a nice rock edge and sits on some wonderful guitar lines, it's a song you simply have to hear if you want an idea of the scope and breadth of the band in 2017.
As we hit the second half of the album 'Flying' adds an other-worldly vibe whilst 'World Gone Crazy' injects that dance beat and guitar again to great effect. The album closes out with two of the best: the sublime swing and feedback charged 'Chase the Sun' and the beautiful honesty and 'Heaven's Door' like power of closer 'I Don't Wanna Dance Underwater'. For me it's the song of the album on the best album I've heard all year so far.
Gene Loves Jezebel are as fresh and essential in 2017 as they were at their peak in 1987. For a band to still be making music of this depth and richness after so many years is simply breathtaking.
Leading up to the album release the band will embark on the following shows:
30-May-17          Netherlands       Hengelo                Metropool with The Mission
31-May-17           Netherlands       Tilburg                  O-13 with The Mission
03-June-17         Germany             Hannover            Musikzentrum with The Mission
04-June-17         Germany             Leipzig                  Wave Gotik Treffen
16-June-17          Portugal              Mealhada
Gene Loves Jezebel – Dance Underwater
Track Listing:
1. Charmed Life (Never Give In)
2. Summertime
3. How Do You Say Goodbye (To Someone You Love)
4. IZITME
5. Ain't It Enough
6. Cry 4 U
7. Flying
8. World Gone Crazy
9. Chase The Sun
10. I Don't Wanna Dance Underwater
Social Media:
facebook.com/OfficialGeneLovesJezebel
genelovesjezebel.co.uk
Twitter: geneluvsjezebel