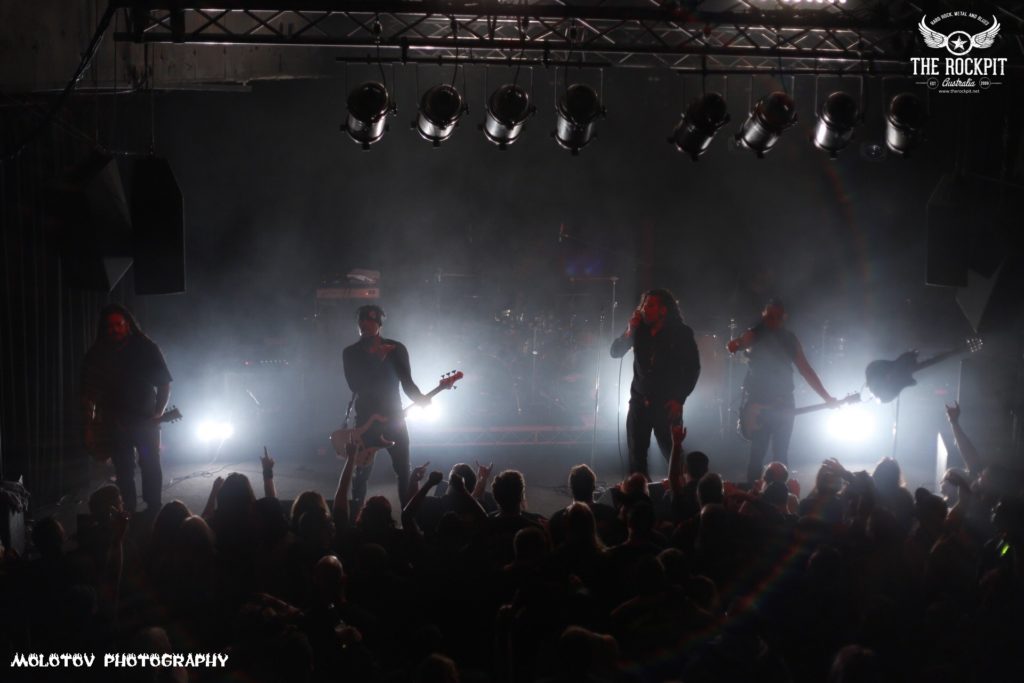 It was a cold night in Perth on Wednesday night but it didn't feel cold inside the old Capitol Theatre in Perth during the first show of the tour with Ill Nino and Terror Universal as they kicked off the Revolution Revolucion 15th anniversary tour in Australia. Our reporter Steve Monaghan gives us the lowdown on the highlights, lowlights and everything in between.
Perth based Xtortya kicked off proceedings with their brand of rap/metal electronica, now to open a show on any given night is a steep ask for a lot of bands but these guys took it in their stride getting the early crowd moving and engaged. The stand out track for me tonight was "Bullet Holes And Broken Bones", full kudos guys! Top effort, well done.
Next to take to the stage was "supergroup" Terror Universal. Now I'm going to put it on the line for me, these guys were band of the night melding bludgeoning metal with industrial tinges. Playing new tracks from the upcoming album "Make Them Bleed" and opening the set with the track "Welcome To Hell", all I kept thinking was these guys are the real deal, super tight and not missing a single note. Closing out with a ripping rendition of Rob Zombies "Superbeast", if you haven't seen this band then make it a priority to do as you'll be glad that you did.
Onto the main event, Ill Nino took to the stage and before I begin it needs to be noted that I am a long time fan of Ill Nino so that being said, something was off with Cristian Machado's vocals. Now this could be due to any number of factors – the mix wasn't right, he may have been exhausted from flights etc. His highs hit the mark but from there it wasn't great so I'm sorry to say but all this being said, there was some really stellar moments in a set filled with otherwise great highlights.
It's remarkable that "Revolution Revolucion" was first out 15 years ago, all these anniversaries hitting the double digits really do make some of us feel pretty old but the music itself has always remained true to it's heart. "If You Still Hate Me" took me back to the first time I heard this album and the band overall were on point and very enjoyable to watch. "God Save Us" was fantastic so I'd like to sign off by saying I hope the rest of the tour is a success and thank you to all the bands tonight!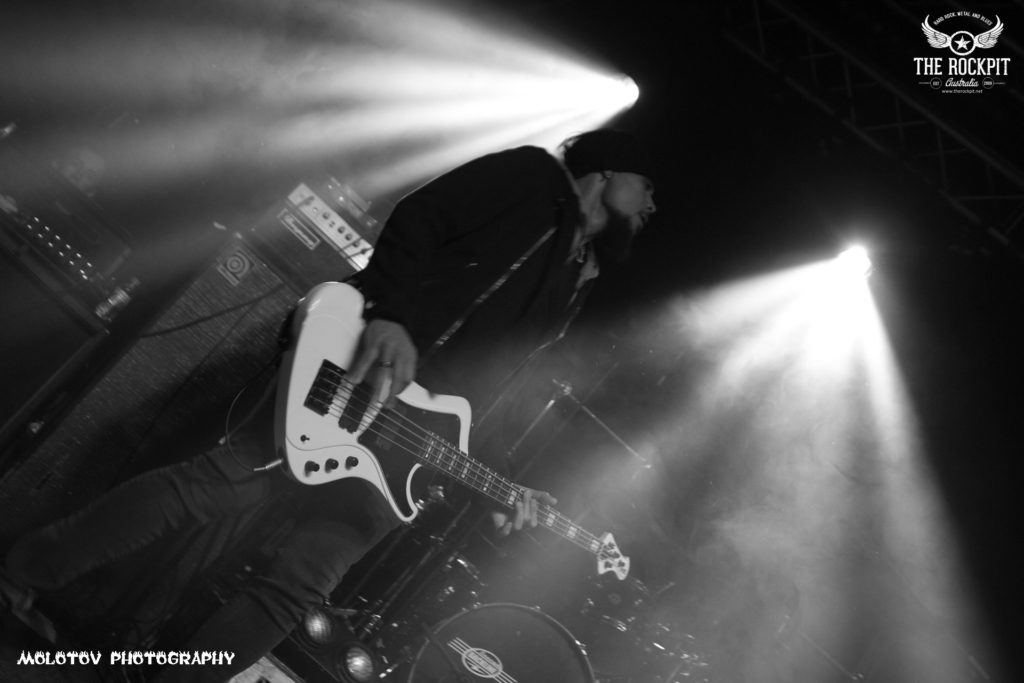 PHOTO GALLERY
Photos by Tammie Molotov – Molotov Enterprises & Photography
ILL NIÑO & TERROR UNIVERSAL Tour Dates
Wednesday 2 August – Capitol, PERTH – 18+
Thursday 3 August – Fowlers Live, ADELAIDE – 18+
Friday 4 August – Metro Theatre, SYDNEY – 18+
Saturday 5 August – Max Watts, MELBOURNE – 18+
Sunday 6 August – The Triffid, BRISBANE – 18+
Tickets from Destroy All Lines