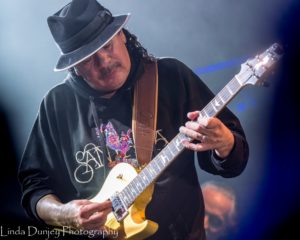 There's a funny thing that happens with a festival that runs over the best part of a week – at the halfway point when you're feet are aching and you feel like you've about reached saturation point with great music and big crowds and festival food – you wonder how you'll get through the last few days. You wonder how insane you must've been to commit to that length of time. Then you hit day four and the shocking realisation that not only are you absolutely fine but it's almost over and you can't imagine what life was like before and you don't want to imagine what it'll be like when it's over. You realise you've got your festival legs and it feels good!!
So it was for many of us on Day Four of Byron Bay Bluesfest. Clamber out of your car with enough supplies to take on any kind of weather this glorious part of the world can throw at you and the music pulls you in – feet get lighter, hips sway and total strangers smile at each other – all hint of shyness gone. Rhiannon Giddens, another fierce, inspiring female artist to grace the Bluesfest stage was one of the earlier acts of the day. Giddens uses her stunning voice, banjo playing and song writing to tell powerful stories of freedom from oppression, reminding us we are not alone in our individual struggles. The Suffers, another group hailing from the USA, and as lead singer, Kam Franklin reminded us, from Houston, Texas. High energy and passion inject the ten-piece band's music – one of the most entertaining acts of the festival.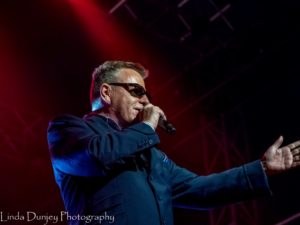 Playing for Change say they are more than a band, they are a movement and it's born out from the moment they step on stage. A glorious melting-pot of cultures – a celebration of life and love, their music truly connects the world through music. A particular highlight was Vasti Jackson joining them on stage for a song. Santana was always going to be the hot ticket for the night but I don't know that anyone expected that seemingly everyone at the festival would try to cram themselves under the great tent. A singalong beforehand built the anticipation to fever pitch before Santana and his incredibly talented band took to the stage. As always, he surpassed expectations and as one fan was overheard to say "Now I can die happy".
Michael Kiwanuka, with his well-deserved reputation of being a musician's musician, was a quieter presence after the wild celebrations of the Santana set, however no less powerful with his smooth, soulful sound. Mavis Staples with her career which has spanned over sixty years, shows no signs of slowing down – her voice and spirit showing no signs of being diminished by chronological age. It was a privilege to be in her presence. One of the highest energy and most anticipated acts of the festival, Madness lived up to their reputation and their name with their music and their antics. Perfect ending to a stellar day and night.
Check out review and photos from Day One | Day Two | Day Three | Day Four
All 5, 3 & 1 day Festival and Camping tickets are now on sale through Bluesfest.com.au or by phoning the Bluesfest office on 02 6685 8310
PHOTO GALLERY
Photos by Linda Dunjey Photography