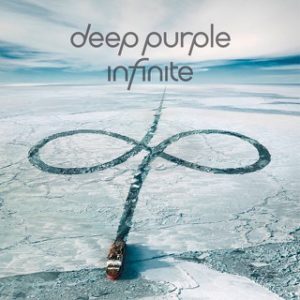 One of the most influential rock bands of all time, Deep Purple, recently released their brand new studio album InFinite via earMUSIC/Sony Music Australia
InFinite is the highly anticipated follow up to their most recent worldwide chart topping album 2013's NOW What?!, The tour that followed sold over a million tickets worldwide.
InFinite entered the Top 10 Album Charts in eighteen countries, once again smashing chart records the hard rock legends have accumulated during their magical fifty year history.
A brand new video for the song Johnny's Band has just been released. The song is an affectionate portrait of a fictional band that quickly gain success and enjoy every side that comes with it.
As often happens, Johnny's Band can´t help but lose it, and break up, only to find out later that the pleasure still to be performing live is all that matters, even when the hype, the success and the glory have long vanished.
In their minds, they are still playing the sold out big venues.
Watch it here
The video has been scripted and directed by Craig Hooper and Collin Games, known from the Deep Purple movie documentary "From Here To inFinite".
A collector's edition single including previously unreleased live songs will be released by earMUSIC in July. The single will also be available digitally.