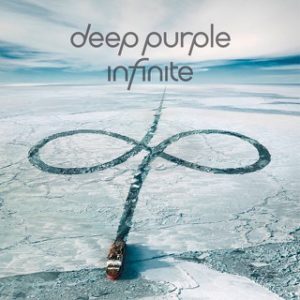 One of the most influential rock bands of all time, Deep Purple, will release their brand new studio album inFinite on April 7 via earMUSIC/Sony Music Australia
InFinite is the highly anticipated follow up to their most recent worldwide chart topping album 2013's NOW What?!, The tour that followed sold over a million tickets worldwide.
InFinite is classic Purple, 70's swagger, roaring guitar riffs, that big fat Hammond organ and Ian Gillan's instantly recognisable voice.
Listen to the band here discussing the new songs and the future of Deep Purple.
With 120 million albums sold worldwide, they are one of the most loved British bands of all time.
Recently inducted into the Rock And Roll Hall of Fame, they have inspired and shaped the taste of generation of hard rock musicians and fans with milestone albums like In Rock & Machine Head which are essential chapters in rock music history. Their live album Made In Japan is often referred as one of the best (if not "the best" live album of all time.)
Check out the new video for "All I Got Is You"
Ian Gillan, Roger Glover and Ian Paice have been part of the band since the classic "Mark II" era.
Completing the line up is Don Airey (this will be his fourth Purple and Don has played with many rock legends including Rainbow, Whitesnake, Gary Moore, Black Sabbath, Judas Priest, Collosseum II and many others) plus iconic axeman Steve Morse (who has now been in the band for over 20 years, releasing six studio albums with them).
With inFinite and it's associated The Long Goodbye tour, Deep Purple are approaching a turning point? Are the band about to write the final chapter of their career?
Behind the scenes of the photo shoot that took place in December 2016
InFinite will be available on April 7 album in the following formats:
Digital Pre-orders receive Time For Bedlam as in Instant Grat track!
https://itunes.apple.com/au/album/infinite/id1186198258