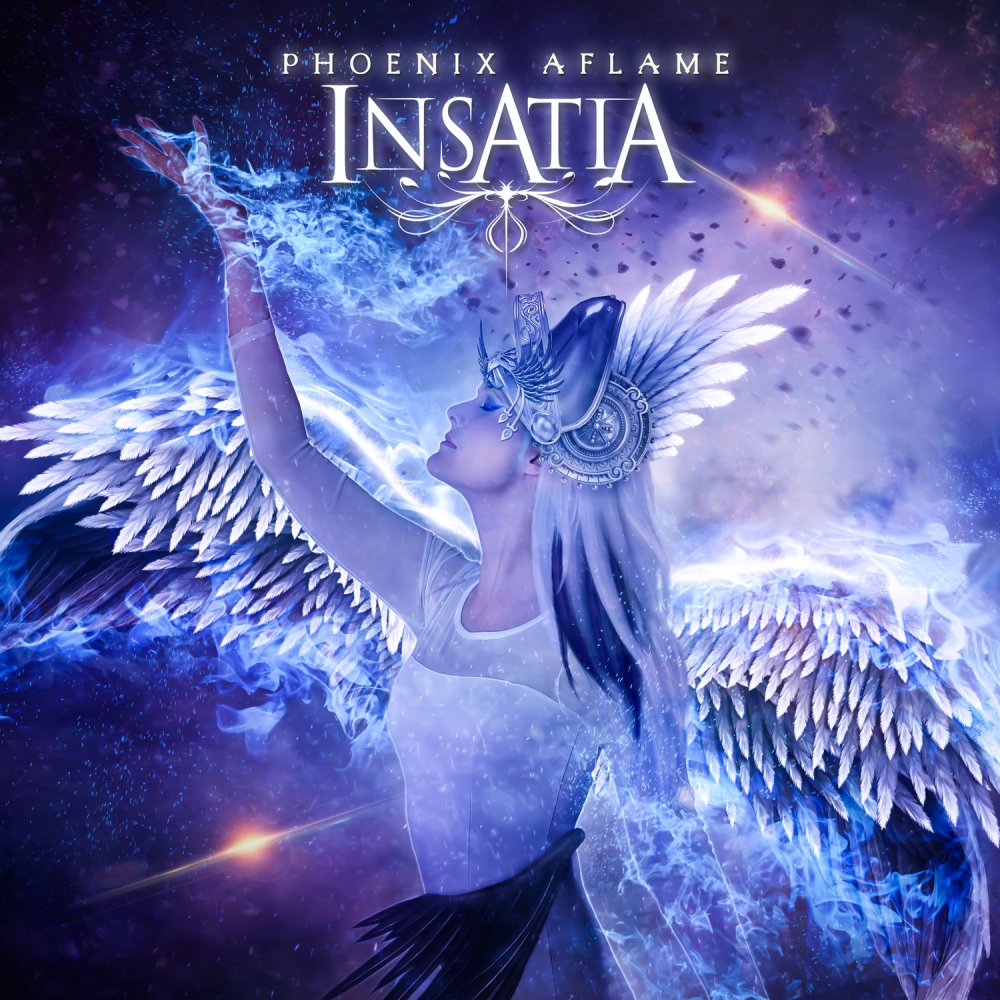 Melodic metal powerhouse Insatia has released their sophomore effort in Phoenix Aflame, courtesy of Pitch Black Records. For fans of the power metal genre, with elements of the symphonic and a little folk; this album should satisfy nicely.
Upon listening to the newest album, this band comes across as a mature, cohesive group that's produced more than just the two albums we have to date. Yeah, they're that good. Zoe Federoff's vocals are beautiful and captivating, while the solid guitar work takes this album to a level one would expect with this type of effort. With that said the album's biggest shortcoming may be in the level of comfort that Insatia seemed to have succumbed to rather than take the road less traveled and push past the borders of metal normalcy. In this day and age, there are a lot of bands out there rivaling for fan and consumer attention. Many of these bands produce really good music, but they fall within the confines of "safe" because it worked for genre predecessors when their music was considered fresh and border breaking.
While I would say that just about every song on Phoenix Aflame is a good listen and money well spent, I want that epic experience I get from a couple of standout songs when I hear a band with this much talent. That element seemed to be missing for me personally, although that didn't stop my head banging reflex from responding during the heavy guitar riffs offered in the Phoenix Aflame track list. 
Maybe it was consistency rather than epic that Insatia was aiming for. That's not a bad thing. Consistency is what you'll get with beautiful vocals, heavier guitar riffs with quality solos, and moving melodic metal.  Insatia's Phoenix Aflame is a solid release and I'm betting this band is even better live. Go ahead, step into Insatia's infernal metal world and enjoy!
TRACKLISTING
1 (Intro) Land of the Living
2 Act of Mercy
3 Memory of a Sapphire
4 Sacred
5 We are the Gray
6 Phoenix Aflame
7 Not My God
8 Captor and Captive
9 Velvet Road
10 Healer of Hatred