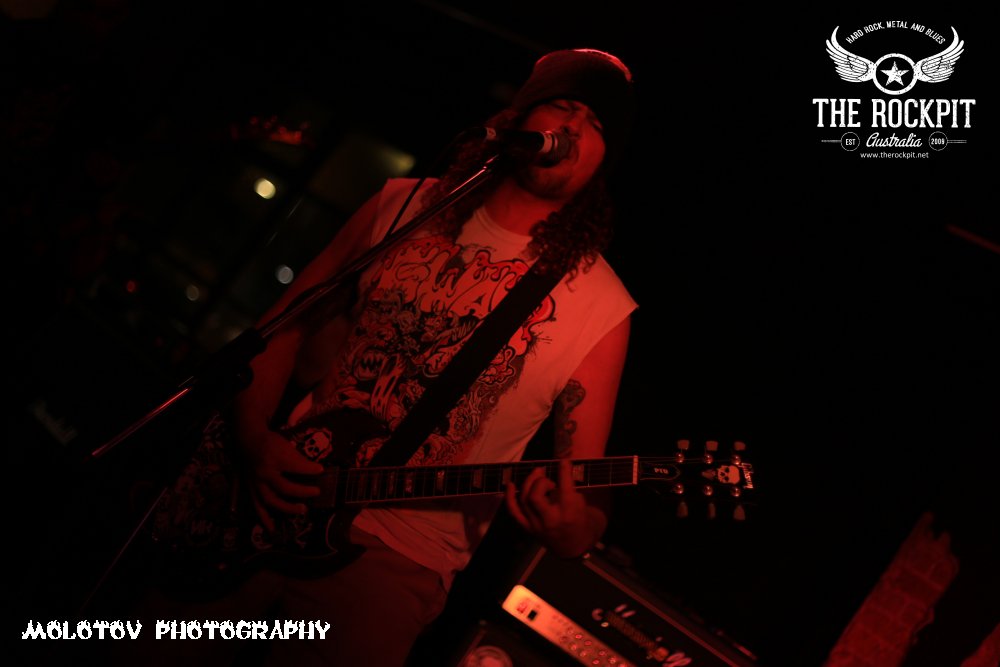 This was the third edition of the Global Metal Machine in support of domestic violence and the cowards punch and what a line up was this. 9 bands that brought their unique blend of metal, it was a great turn around and south west fans showed that they can party as well. A big thank you to Kelvin Edward Whitwell and the people who supported this gig for a good cause, for me this is the destination for the metal fans in the south west area of Western Australia.
Septik Piggery – Brutal like grindcore is meant to be, short and brutal and it felt like a stab wound getting deeper and deeper as those guitar riffs sounded like a million chainsaws going at one and the vocals were totally out of this world, the only thing was the mic making those awful noises but they didn't care they came to destroy and leave the path for the rest of the bands to continue the destruction.
Banyon came like a hurricane without any warning, a torrent of riffs one after one. It was intense, very heavy, they didn't care about the consequences left behind, and when you see  the vocalist's eyes you can feel the intensity and his vocals felt like coming from the very depth of hell. I can't describe this but it was absolutely devastating, it felt like you were inside a blender with the decibel levels reaching anticlimax never known before. Some of the riffs were catchy and kept the crowd going, left me wanting for more.
Solum brought a dose of darkness into the stage, with epic passages that evolved into the most heaviest riffs unleashed. They were in top notch from the moment they jumped the stage, their unique blend of black/death metal is something that everyone in the crowd totally embraced. Playing songs from the latest EP it sounded epic, a crash course in metal they gave us and we all bowed to Solum.
The sounds of Kimura reminds me a lot of Pantera and they delivered the goods at this show, they showed amazing musicianship and sheer intensity, their guitar riffs were glorified with so much precision and the vocals of Jason has an amazing approach. I was really impressed by their set which was something that I heard from the punters and they didn't disappointed, it really got the crowd going for a better night to come.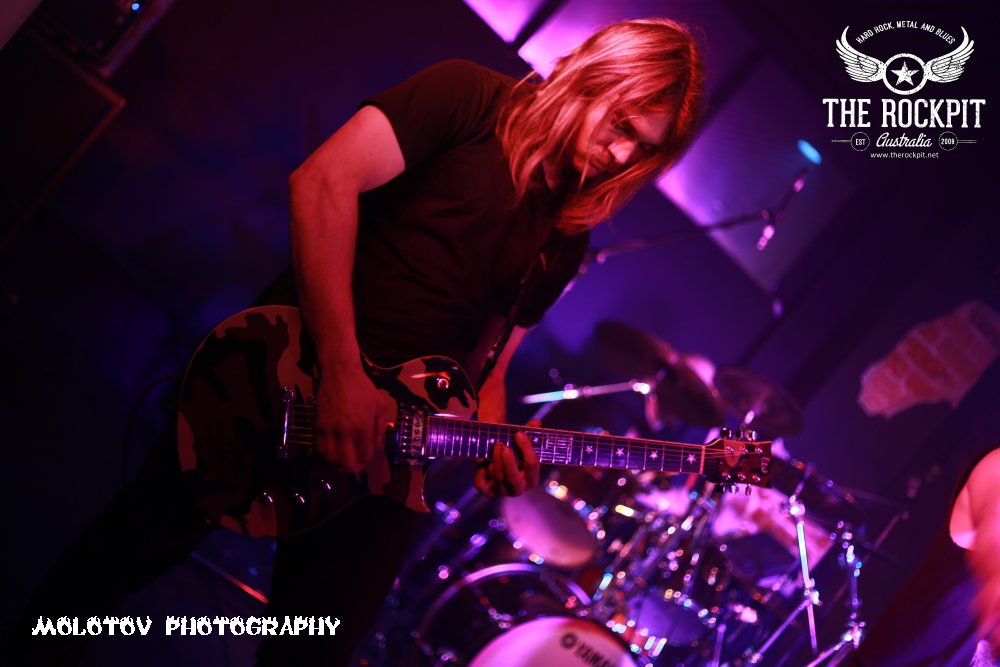 Veni, vidi, vici, (they came, they saw and they conquered). Icarus Lives was the highlight of the night, since the moment the intro played you could feel the tension and as soon as the music exploded all the punters were blown away. This band is going from strength to strength and I couldn't see anything wrong tonight, what a set! It was totally mesmerising seeing this group giving it their all and the punters giving the energy in return, another band that will in my words be a great export for the Western Australia metal scene.
Remission have only been around for not even 5 years and the hype surrounding them is quite amazing, when you see one of the guitar players wearing an old school exodus t-shirt you know you are in for a ride to the heaviest riffs ever! This band has that presence, there's a sort of an aura around them and they totally destroyed their set like Remission can do. My first time seeing this band live and I got totally impressed, I can see great things happening for this band in the future so keep your eyes peeled. 
If I say before that Banyon came like a hurricane well Deadspace brought total devastation, you can't fuck with this band, when they play live they mean business. The amount of fog was endless and it created a unique vibe, when Deadspace play live you must pay attention as they bring what only Deadspace does which is annihilation to the highest order. The musicianship was on top of the game this night, just a shame you couldn't hear the vocals pretty well but that didn't stop them, when you hear a  song like "Life" it's time to watch in awe as they put you in a trance and they want you to have an experience that you will never forget. On top of all that they gave us songs from their new album coming soon and it was total nihilism!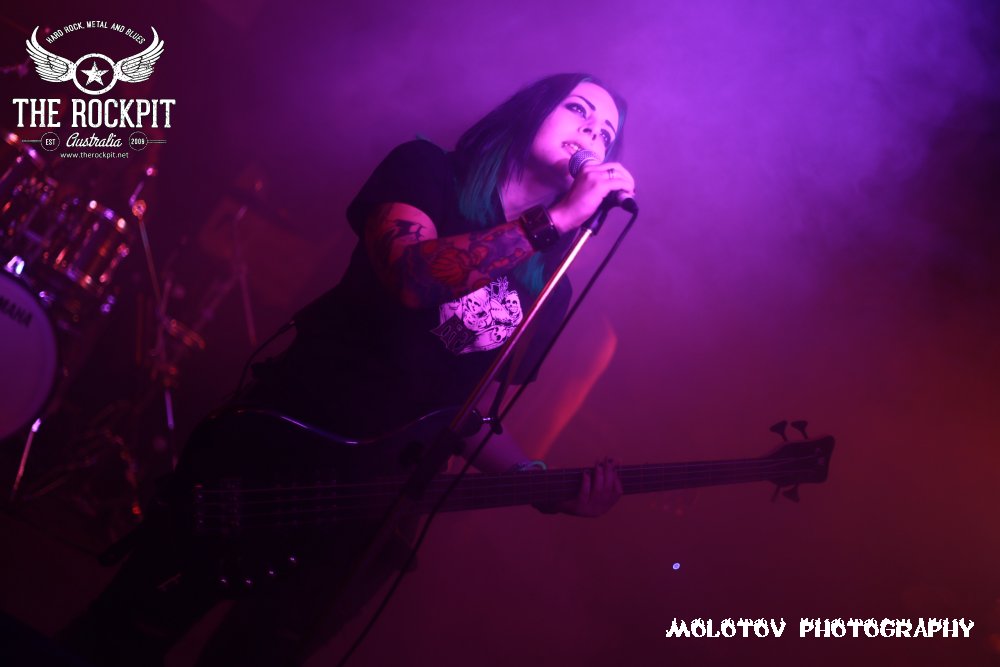 Stone Lotus is a like a bad drug the more you have it the more you want, slow passages of doom filled with creepy atmospheric riffs taking us back to the glorious days of 70's. They played the majority of songs from the latest record and these songs sounded better than the record. I know not many people dig doom metal much as it can be slow and repetitive but this band shows intensity and they never miss a beat, a solid effort from the lads. 
You know the party is not finished when Beerfridge is the main act, even if it was a bit late but people stayed to watch what is all about this band when they play live. The punk brewtality was raw, chaotic and you couldn't ask for more as they threw themselves into the pit to deliver a hard dose of tunes. My ears were ringing by the cascade of riffs, even when they lost their bass player they didn't miss a beat and to add to the irony they included a second bass player!! And the party kept going for our own satisfaction, what a way to end the night.
PHOTO GALLERY
Photos by Tammie Molotov – Molotov Enterprises & Photography