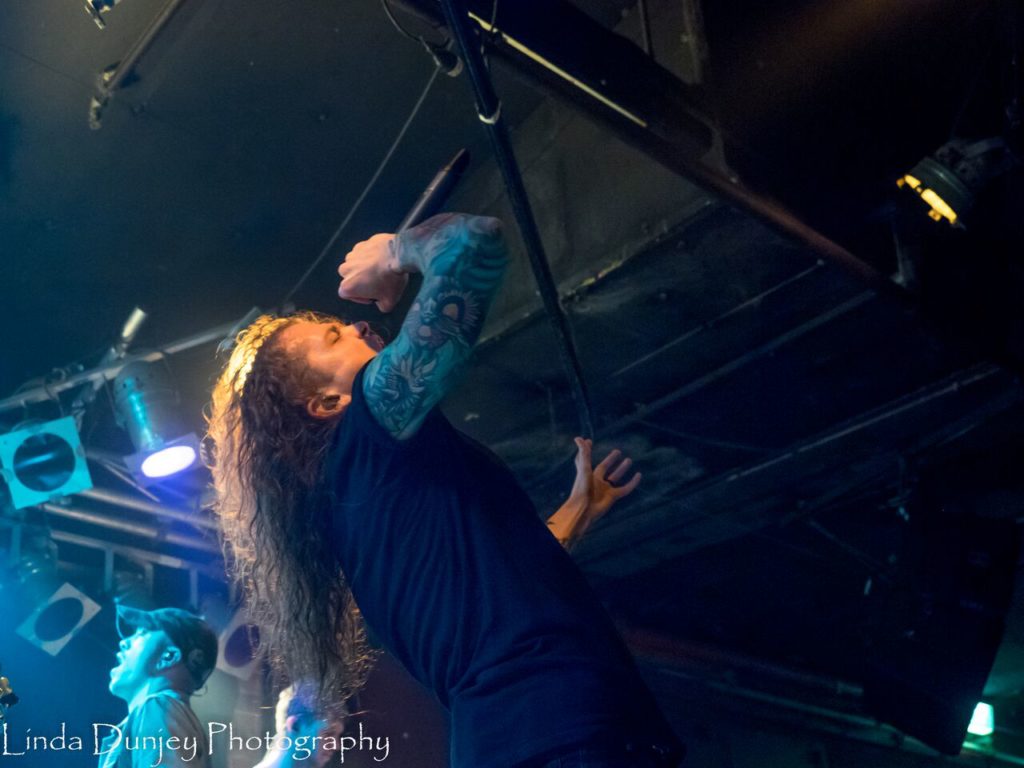 A staple of the global metal circuit since their formation in 2007, Miss May I have gone from strength to strength throughout their decade-long career, and not a stranger to Australian shores either. Shadows Inside is the group's latest release and is being described by the band themselves as a monster riff-fest and forcefully vocal driven, raw, authentic and vital. Tonight saw the final show of the Miss May I tour in Australia and Perth was the final stop, here's how it went down.
First to take to the stage was Perth's very own Entropy and man did they get the early crowd moving. Aside from a minor technical glitch at the beginning of the set, these guy just keep getting better with every show with enough down tuned punch to halt an army and snarling vocals that could bring down mountains. Stand out tracks here were "Monolith" and "Erased". If you haven't already checked these guys out, you wont be sorry!
Next to hit the stage was tech behemoths Make Way For Man and the first thing that struck me was the head spinning fret work that these guys push out with so much energy and enthusiasm. Tonight they were down one vocalist but that didn't deter them for one moment, churning out a blistering set. The only negative point, and it was minor was that the drums drowned out the rest of the band to a certain degree  and it felt a little bit mashed up. Other than that top marks, expect huge things from these guys in 2018. It's going to be large, count on it.
Next up New York Metalcore band Sylar to the stage! Now before I go any further, this band really took me by surprise as they blend many styles together including rap/metal/groove and clean vocals. Oh and did I mention crushing guitars. Lead vocalist Jayden Panesso had the crowd hanging on every word with stand out tracks in the short and to the point set including "Assume" and "Live/Breathe". If you're looking for something outside of your run of the mill band then look no further, well worth your time as you're sure to find something to get your blood pumping.
Now for the main event, Miss May I take to the stage and like a tornado they rip through a real mixed bag of a set. Lead singer Levi Benton commanded the now heaving crowd with anthem like sing alongs in particular the track "Under Fire" and "Hey Mister". A memorable performance at Soundwave Festival a few years back was far different to the close confines of the Amplifier Bar where sweaty fans and the stench of booze and fun-filled enthusiasm filled the room full of hardcore Miss May I fans. It's a different beast in a club venue and the band took advantage by playing to the crowd as much as possible.
Now in an interview I watched recently the band stated they wanted to play a stadium show to the masses and if tonight was anything to go by then it was world class awesome!
PHOTO GALLERY
Photos by Linda Dunjey Photography