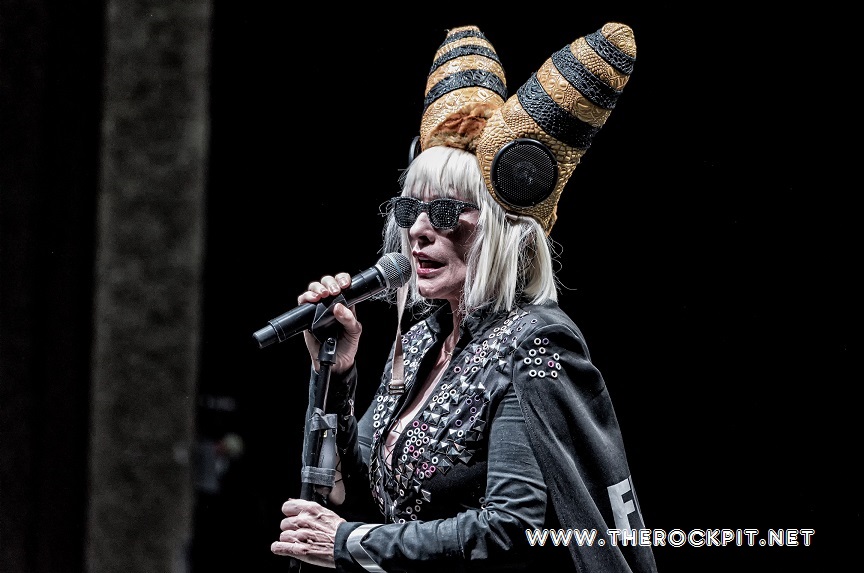 BLONDIE & GARBAGE LAUNCH TAKEOVER OF ORLANDO'S HARD ROCK LIVE
When we read about pioneers, we typically associate the word with those that are long since gone, as pioneers are part of our collective past; which makes it all the more incredible that Blondie still continues to not only make music, but put on a good live show. That legacy continued at Orlando's Hard Rock Live.
As many of its contemporaries have faded into music obscurity, Blondie's ability to continue to perform on a landscape a generation from its own beginnings is impressive. Harry's sex appeal has never waned, nor has her ability to put on a quality live show. Clem Burke is just as remarkable on drums, as witnessed on his commanding drum solo at the end of "Fun". Yeah, he's still doing it. Where would Blondie be without co-founding member and guitarist Chris Stein? His skills on guitar continue to be formidable and those skills have served him well past the time that most would have succumbed to an expiration date. Bravo.
A capacity crowd witnessed the all-female fronted rock assault in Blondie's and Garbage's last leg of their North American Rage and Rapture Tour, with opening support coming from L.A. rock princesses Deap Vally.
The tour also served as support for Blondie's eleventh studio album Pollinator, released May 5th this year. The album has received good reviews and Blondie incorporated some of the tracks into the tour setlist.
Speaking of Pollinator, Harry took her place behind the mic as a superhero of sorts, sporting a beehive on her head and a cape that proclaimed "Stop Fucking the Planet". Harry is a bee keeper and a crusader for the planet and a voice the size of hers may be what is needed in these times when the planet is indeed in peril.
As with any live show performed by an iconic band, fans come for the greatest hits selection of the catalog. Blondie answered with the opening track of "One Way or Another". "Call Me" came shortly afterwards with "Rapture" and "Heart of Glass" nestled around a selection of covers, most noteworthy Bob Dylan's "Rainy Day Women" #12 & 35. Blondie rounded out their fourteen track setlist with their encores in "The Tide Is High" and "Dreaming".
It was like being back in 1980 all over again. For those twenty something year olds that were there, now you know how they did it, courtesy of Blondie; one of the most iconic bands of their era.  
Blondie Setlist
One Way or Another

Hanging on the Telephone (The Nerves cover)

Fun

Call Me

My Monster

Rapture

Rainy Day Women #12 & 35 (Bob Dylan cover)

Fragments (An Unkindness cover)

Too Much

Long Time

Atomic

Heart of Glass



Encore:
The Tide Is High (The Paragons cover)

Dreaming
Blondie Line-up: Chris Stein-Guitar | Debbie Harry-Lead Vocals | Clem Burke-Drums | Tommy Kessler-Guitar | Matt Katz-Bohen-Keyboards |Leigh Foxx-Bass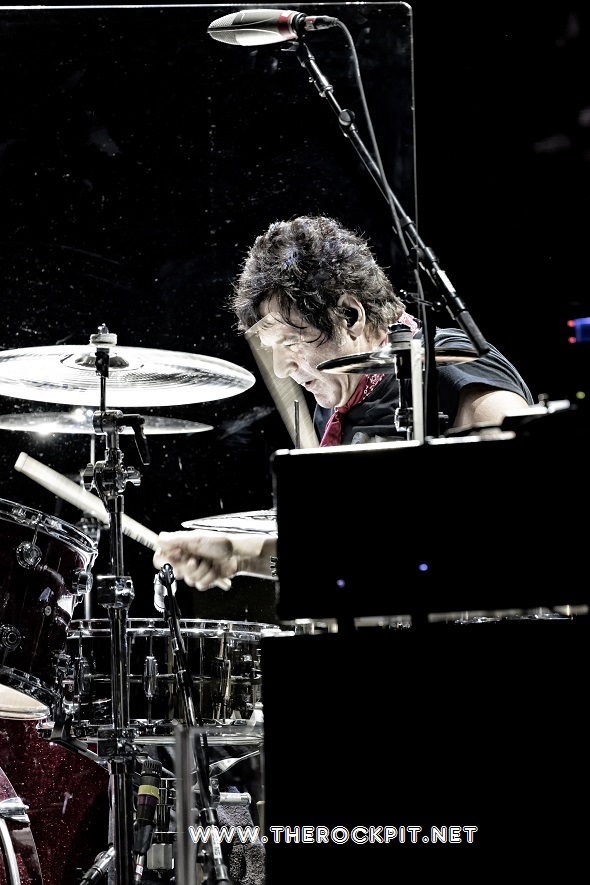 The fusion of Blondie and Garbage on the same ticket seemed a perfect choice, given the fact that both Debbie Harry and Shirley Manson are such a strong stage presence and their voices are among the greatest in the archives of rock history. Garbage was not an opening band, but a headliner who was opening in honor of an era changing icon in Blondie.
As Manson stepped behind the mic to begin Garbage's fifteen song setlist, your reaction when she opens her mouth is just a gasp as her stunning vocals come to the forefront. Powerful vocals and strong lyrics have been what has propelled Garbage to record sales over seventeen million since their debut on the rock landscape in 1995.
With the "Rage" portion of the tour clearly on the side of Shirley Manson and Garbage, some may argue that Manson is angry. She isn't. She's a protector and proponent of human rights like that for the LGBTQ community and she cares for causes that affect human beings.
Unfortunately, we were not approved to photograph Garbage during their set. I can however say that what was a picture engrained in my mind was Shirley Manson's piercing eyes. Her intensity makes one wonder if she isn't channeling a Celtic warrior from the past who was protective of those whose rights were being challenged. Instead of a sword, she now uses that powerful voice to wage war for the innocent through the lyrics and behind the mic. There was something deep behind those eyes as Manson commanded the stage for the 70+ minute set.  
An evening where such strong women command the stage isn't witnessed often. August 9th was a special night in Orlando, Florida indeed.
Garbage Setlist
No Horses

Sex Is Not the Enemy

#1 Crush

Empty

I Think I'm Paranoid

Cherry Lips (Go Baby Go!)

Blackout

Special

Cup of Coffee

Even Though Our Love Is Doomed

The World Is Not Enough

Stupid Girl

Only Happy When It Rains

Push It

Vow
Garbage Line-up: Butch Vig-Drums | Duke Erikson-Bass, Keyboards | Steve Marker-Guitars | Shirley Manson- Vocals
SPECIAL THANKS
Special thanks go to Josh Egolf, Marketing and Promotions Manager for Hard Rock Orlando. Thank you Josh for being one of those Rock Stars in the shadows that enable us to bring our live coverage to the masses. You are appreciated.