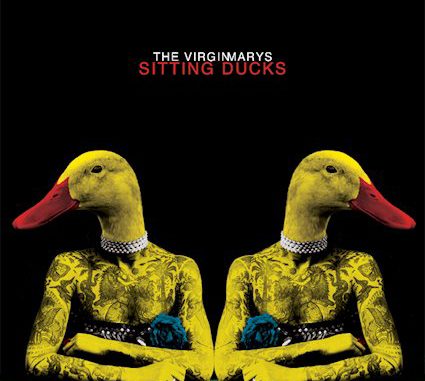 If I'm brutally honest a lot of modern Rock leaves me largely unmoved so its always nice when something that sounds rater fresh and new manages to get the foot tapping.
And you might as well start with your best foot forward – the lashing pop stamp of 'Sitting Ducks' has the feel of a hundred modern rock bands from Muse to Kasabian and beyond. Its partly that familiarity which really makes it work, as while you're still debating who it sounds like, your foot is still tapping the beat as the jangly proto rock insistence and sonic burst that announces 'Sweet Loretta' kicks in. 'Sweet Loretta' is a song that hidden within it's pop sensibilities is a cheeky alt-rocker with a killer groove and thrust – if anything it's just lacking that real killer hook that would have seen it bursting out of speakers everywhere.
There's a smoother creamier alt rock post grunge tapestry going on with 'Through the Sky' and all of a sudden you realise you're listening to a gem of an EP doing all the things that so many abbreviated releases don't – really showcasing the strengths and diversity of the band.
Indeed you could even put the case for the best being saved till last – with the quieter lilting tones of 'Sleep' coming across even first listen as a remarkably lush and very adult take on a ballad: a ballad that does have that edge, does have an 'otherness' about it whilst still managing to deliver its sweet pop hit. It's the best song here a little bittersweet, a little off-kilter; a song that works beautifully well with its prayer-like refrain, and sonic shuffle.
The Virginmary's may well be missing a huge obvious hook in this four song offering, but the more you listen the more irrelevant that though becomes. This is great music, great modern Rock.
Abbreviated from the BIO: 'Sitting Ducks' is a follow up to their critically acclaimed 2016 album 'Divides'. While 'Divides' reflected the fear and darkness of unpredictable times, 'Sitting Ducks' showcases both light and shade.
The Virgimarys exploded onto the rock music scene in 2013 with their album King of Conflict, which debuted #3 on the Billboard New Artist Alternative Chart and #8 on the Billboard Heatseekers Chart.
Official links: