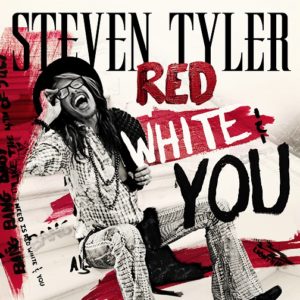 When great successful artists get older they should be making the music that is in their hearts, free to make statements that mean something, free of labels, free of pressure, free to create the most beautiful music they can. It could and should be glorious.
I cannot believe for a second that this is the music in Steven Tyler's heart. It has nothing to say, nothing of value, nothing to give just a predictable hook, a processed sound. There is nothing organic here, nothing heartfelt, nothing real, nothing more than a deliberate bid to shift product… and what a steaming load of product this is.
At best you could describe 'Red White and You' as sub- Kid Rock meets inferior Taylor Swift, the sort of sweet artificially flavoured bunch of additives that passes for pop music these days, and of course as we're appealing to a large white audience it's Country rather than Rrap or RNB that gets added in the post mix.
Steven Tyler, my childhood hero, has sold his soul, but certainly not for rock and roll.
The only positive thing I can say is that this is not quite as bad as the soul-destroying 'Love is Your Name' from last year.