A roundup of the latest news in the metal underground scene. Updates include Catharsis, Eshtadur, Torqued, Nuclear Warfare, Incantation and Siberian.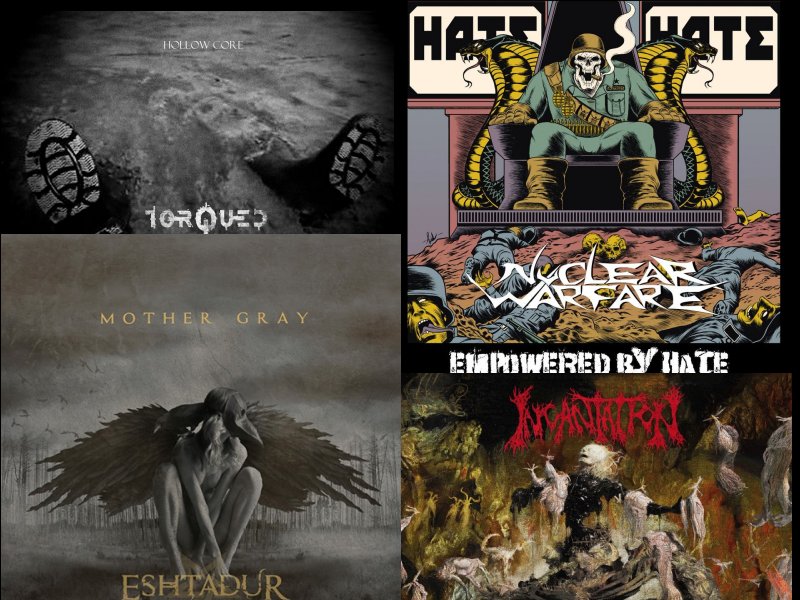 Párodos, Progressive Avantgarde Black Metal from Salerno (Italy), proudly present
the first official lyric video CATHARSIS, from the upcoming full-length.
CATHARSIS is the title track and the core of the entire work, a metaphorical journey
through human tragedy. A ritual of purification, a hymn of rebirth from death to
life into the neverending cycle of existence.
————————————————
Colombian melodic death metal powerhouse ESHTADUR are pleased to announce that the track listing for their upcoming album Mother Gray has been finalized. The album will consist of ten tracks and will be released this summer via Bleeding Music Records.
The band has already released the album's first single "Cornered At the Earth", which can be heard at this location: https://eshtadur.bandcamp.com/track/cornered-at-the-earth​
————————————————
With only three gigs under their belt, Torqued have been making waves in the UK metal scene recently. Having only played three gigs altogether, the latest being at Uprising in Leicester, a weekend event headlined by Primordial, Torqued have already been announced for Wildfire Festival, Amplified Festival, Midlands Metal Crusade, Facebarmageddon and Bloodstock Open Air festival!
If you haven't heard Torqued already, watch the video below to see why everybody is talking Torqued!
————————————————
Germany's old school thrashers NUCLEAR WARFARE are set to release "Empowered By Hate" on August 4th, via MDD Records.
Produced and mastered on the Papiris Studio, in Sao Paulo (Brazil), the fifth full-length from the band was created between August 2016 and January 2017 and pays homage to the german thrash of the 80s with Bay Area influences.
————————————————
The official 360-degree visualizer video for the song 'Rites Of The Locust' from legendary blasphemers INCANTATION has been unleashed (view below). The song, a weapon of anti-biblical proportions, is one of eleven new tracks engineered to showcase the band's inherent – and unrivaled – musical, lyrical, and visual depravity on their forthcoming 10th studio album, entitled Profane Nexus. The album drops on August 11th via Relapse Records, the very same label that released the band's suffocating-yet-groundbreaking debut effort, Onward To Golgotha, over a half century ago. Incantation founding father, John McEntee, had this to say regarding the direction of the video:
————————————————
Swedish sludge metal band SIBERIAN have teamed up with Svbterranean to stream "Kingdoms", a track taken from their album Through Ages of Sleep which will be released in North America on June 30th 2017.
Stream the track here: https://svbterranean.net/2017/06/08/svb-exclusive-siberian-unleash-dystopian-sludge-on-kingdoms/