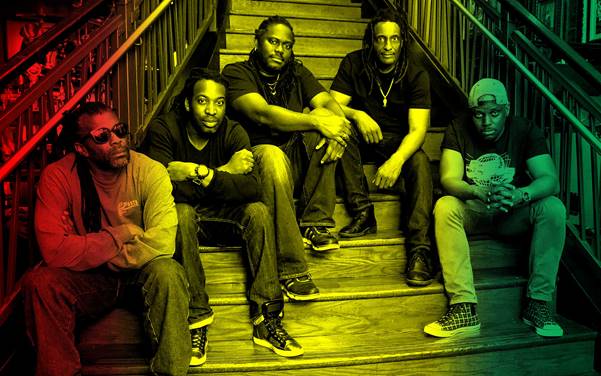 Reggae Royalty, Jamaica's THE ORIGINAL WAILERS featuring Al Anderson return to perform the iconic BOB MARLEY & THE WAILERS album 'LEGEND' in Full, plus a special encore of Greatest Hits. A unique experience of the biggest Reggae act of all time is sure to have you swaying and singing along to songs that have captured fans from all generations.
"My music will go on forever" Bob Marley
BOB MARLEY & THE WAILERS have sold more than 250 million albums worldwide. 'LEGEND' is the best-selling reggae album of all time and has been certified 4 x Platinum in Australia. The album is jam packed with classic after classic – Is This Love, Could You Be Loved, Three Little Birds, One Love, No Woman No Cry, Get Up, Stand Up, Buffalo Soldier, I Shot The Sheriff, Jamming, Get Up Stand Up, Redemption Song to name a few. This will be an unforgettable experience as THE ORIGINAL WAILERS perform 'LEGEND' in full.
"One good thing about music, when it hits you, you feel no pain" Bob Marley
Bob Marley left his body behind some 36 years ago, but his music is still with us. His spirit comforting us and lifting our spirits. Join THE ORIGINAL WAILERS as they carry on Marley's message of love and unity and perform 'LEGEND' – an experience which will no doubt have the audience singing along, clapping hands and smiles beaming
"One love, one heart, let's get together and feel alright"
The Original Wailers Australian Tour Dates
Sunday 17th December: Astor Theatre Perth
Wednesday 20th December: The Gov Adelaide
Thursday 21st December: Tivoli Theatre Brisbane
Friday 22nd December: Prince Bandroom Melbourne
Saturday 23rd December: Metro Theatre Sydney
TICKETS:
Pre-Sale: Wednesday 30th August at 9am (local time) through to on-sale
On-Sale: Friday 1st September at 9am (local time)
From: https://metropolistouring.com/the-original-wailers/