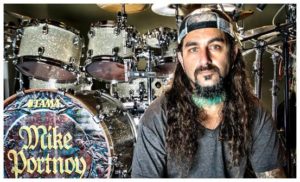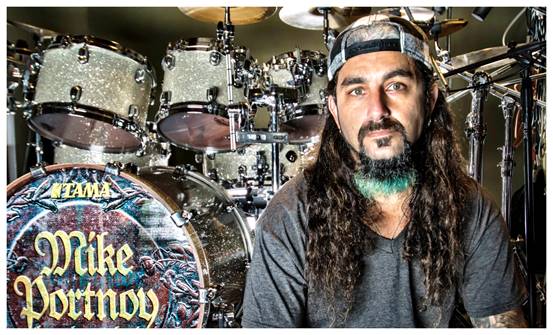 Drum Wizard MIKE PORTNOY (ex-Dream Theater, The Winery Dogs, Flying Colors) brings the SHATTERED FORTRESS to Australia and New Zealand this November! The SHATTERED FORTRESS is MIKE PORTNOY and an all-star Prog lineup (Eric Gillette, Richard Henshall & Charlie Griffiths on Guitar, Connor Green on Bass & Diego Tejeida on Keyboards) performing Mike Portnoy's 12 Step Suite live in its entirety! This Exclusive Once in a Livetime Event will only happen in a select few countries in the world!
MIKE PORTNOY is a man that really doesn't need any introduction. Known for his technical skill as a drummer, Portnoy has won 30 awards from the Modern Drummer magazine, and is the second youngest person to be inducted into the Modern Drummer's Hall of Fame! Primarily known as the co-founder of Dream Theater, he has also been involved in several other projects such as Liquid Tension Experiment, Avenged Sevenfold, Transatlantic, Adrenaline Mob plus many, many more!
The 12 Step Suite was written by Mike Portnoy and documents his battle with alcoholism. It is an ensemble of five songs recorded by Dream Theater from 2002 to 2009, with titles that reflect his struggles: "The Glass Prison", "This Dying Soul", "The Root Of All Evil", "Repentance" and "The Shattered Fortress". It was originally written with the intention of eventually playing it live as one piece, and now the time has come. The show will also feature a selection of other DREAM THEATER classics!
The SHATTERED FORTRESS Tour will be a once in a livetime experience, from one of the greatest drummers on the planet directly to his legion of fans. Come along and witness a night of amazing progressive metal and be a part of history!
Mike Portnoy comments: "FINALLY!!!! Woohoo! I've been waiting almost 8 years to make my return Down Under. Honestly, I'm completely surprised to the response of these exclusive Shattered Fortress shows. Soooo……due to overwhelming demand, Australia and New Zealand you will get to witness this amazing evening of music! A tribute to my time with Dream Theater… performed with some of the best musicians in today's Prog scene. FINALLY playing my 12 Step-Suite in its entirety as well as other classic DT songs… As I already stated many times: THIS IS IT!! This WILL NOT BE HAPPENING AGAIN! So be sure to catch this ONCE IN A LIFETIME EVENT while you can!!"
CHECK OUT OUR NEW INTERVIEW WITH MIKE PORTNOY DISCUSSING THE TOUR AND MORE!
MIKE PORTNOY'S SHATTERED FORTRESS TOUR DATES
Thursday 16th November – Auckland – The Studio
Saturday 18th November – Brisbane – The Tivoli
Monday 20th November – Perth – Astor Theatre
Wednesday 22nd November – Adelaide – The Gov
Friday 24th November – Sydney – Metro Theatre
Saturday 25th November – Melbourne – The Croxton
Tickets:
Pre-Sale Tuesday 9th May 9am (local)
On-Sale Thursday 11th May 9am (local)
Via: http://metropolistouring.com/mikeportnoy