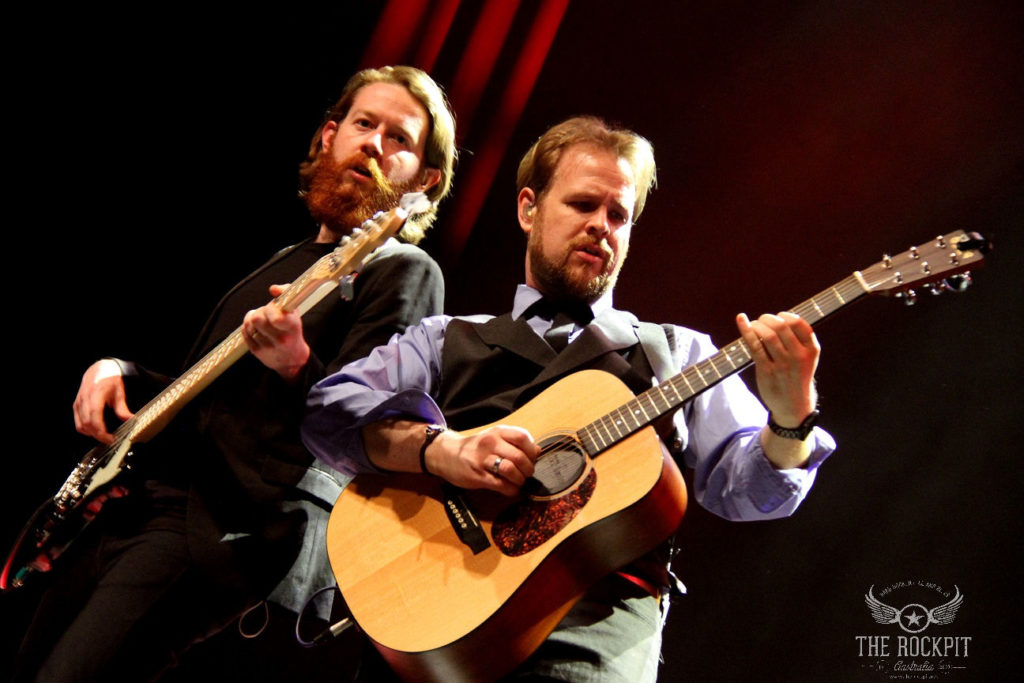 Australia was of course once the spiritual home of the 'cover band' – a land so far away from where everything was happening that even our greatest assets decamped overseas, and those that made it rarely came back. Those days of course are long gone and Australia is a lucrative market that sees more than its fair share of major artists. It still does a rather extensive line in cover bands though and exports shows that run the gamut from ABBA to Pink Floyd. It's interesting therefore to see a world class cover band hit Australia.
You always of course get the vocal 'haters' and there has been a little kick back from a few fans who see The Eagles as sacrosanct, I just wish people like that had been in the room tonight because this my friends is as close as you could possibly get to the sounds of California's finest band of the 70's.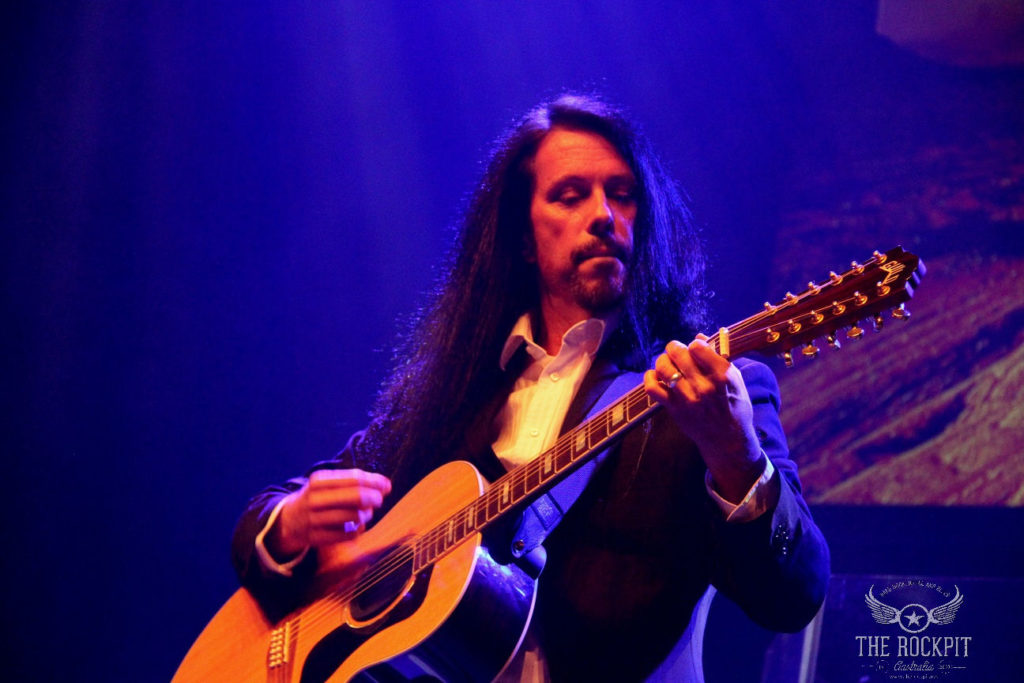 With a line up of professional musicians in their ranks even if The Ultimate Eagles aren't exactly household names in their own right they've years of experience between them – from Hard Rocking globetrotting Danny Vaughn who also fronts rock band Tyketto, Michael Lawrence who has played in a host of West End shows and the sadly absent Chris Childs who is away on duty with UK Rock veterans Thunder.
There are a thousand Eagles fans in the Crown Theatre tonight ranging in ages from 16 to 66 and the first thing that strikes you is that almost all of them know the words…. to everything. So much so that when the bands video intro kicks in there's palpable electricity in the air.
Any fears that anyone may have had are dispelled when the first notes of 'Long Run' ring out and the vocals kick in, as a long time fan of Danny Vaughn I knew he'd deliver the goods with that golden larynx, but to also find vocalists of the caliber of Michael Lawrence and Chris Wright and the harmonies of Rhys Morgan and Andy Jones in the same band then you have a combination that is frighteningly close to the real Eagles.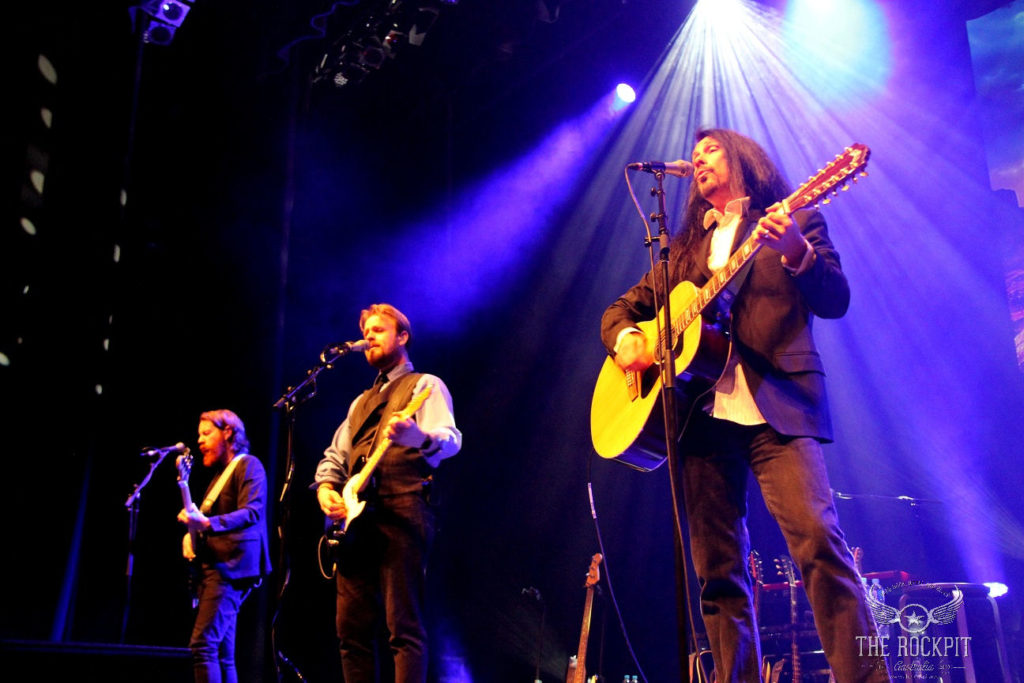 The next thing that strikes you, is how well the set-list has been constructed starting out with the lighter fare of tracks like 'Witchy Woman'; the wonderful acappella opening to 'Seven Bridges Road'; 'Peaceful Easy Feeling'; 'Tequila Sunrise' ("Is it too early for a drinking song?") and a simply irresistible version of 'Best of My Love'.
If that opening run softened us up then its the next two songs that deliver an early knockout. 'Heartache Tonight' gets the crowd clapping along and when you combine the solid musicianship with the wonderful harmonies and Danny Vaughn's easy rapport with the crowd you have all you need to roll back the years and relive those memories of these wonderful songs. It's 'Lyin' Eyes' though that really tips the balance – "It's a song" Danny tells us that he's heard  "played in front rooms, pubs, clubs, halls and stadiums; even weddings" though he suspects in the case of the latter "they're not listening to the lyrics".
Set one closes with Danny on vocals for a rousing version of Don Henley's 'Boys of Summer' before a rocking rendition of 'Get Over It' from 'Hell Freezes Over' which sports some searing guitar from Andy Jones. The final word though sees a sublime take on 'Take It To the Limit' draw a huge round of applause.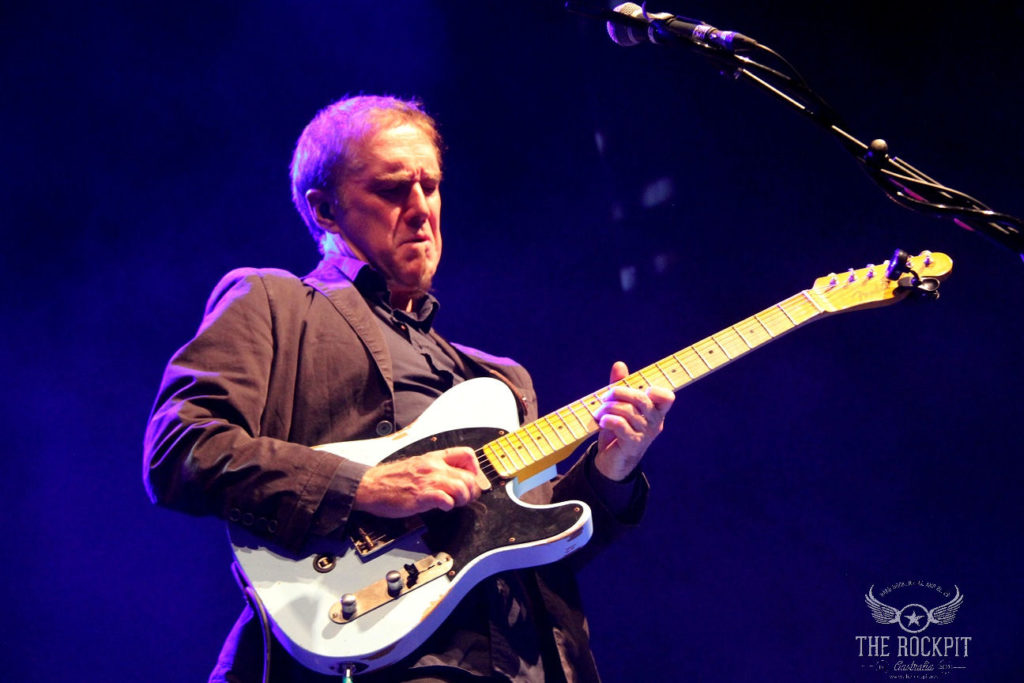 Despite  a twenty minute interval few of the crowd move, more than happy with what they've heard and genuinely excited about what's to come. The second set sees the band out in more casual attire and picking up where they left off a great version of 'One of These Nights'. It's Danny's take on a lesser known track from Hotel California though that raises a ripple of applause from the serious fans – I for one don;t think I've heard a better version of 'Wasted Time'.
'New Kid in Town' comes with a story about it being a nod to Springsteen and we're treated to a side of anecdotes and stories that add so much to the spectacle from Joe Walsh and his "50 guitars and a chainsaw" to an honest admission from Danny 'about a friend' who has a nightmare that after he dies his wife sells his guitars for what he told her he paid for them!
Tonight is about a lot of things, it's a celebration, its a trip down memory lane, and it's all done as respectfully as possible. Whilst some songs are played as traditionally as possible its great to see that the band has also looked at how The Eagles played these wonderful songs live, and  taken on board some of those arrangements that breathe new life into the album tracks. 'Life in Fast Lane' may just be the most rocking song of the night, and actually has a number of patrons out of their seats. Glenn Frey's 'The Heat is On' also comes as a nice surprise – the boys have even done their homework on which songs were popular down under! It's a song that also sees Danny Vaughn take up the keys.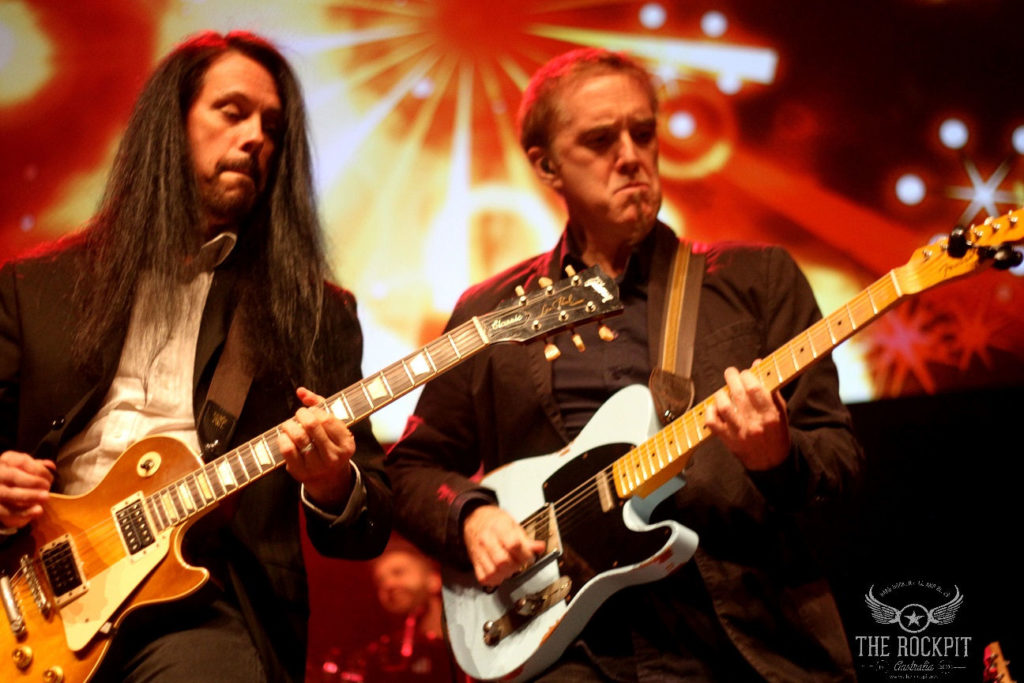 And then it's time, I'm sure there are many in the crowd who agree when Danny says that 'Hotel California' may just be the greatest song ever written and the Ultimate Eagles version is simply stunning with a perfect guitar sound and some wonderful harmonies. It's a great way to close the second set and sees the crowd on their feet not for the last time.
The encores come quickly and surprisingly few have left the venue. The set ends with Danny Vaughn taking the lead on a stunning rendition of 'Desperado' – it just may well be the song of the night and Danny's vocal is as breath-taking as it is tear jerking. It's not often you see a Perth crowd give a standing ovation, but tonight in Perth they do and it couldn't be more deserved.
If you want to see all that is good about tribute bands you just need to see these guys. I've honestly never heard a band not only nail the music so well but show a real love, appreciation and respect for how it was created and where it came from. You may never get to see The Eagles again but tonight these guys brought the music of California's finest Rock band to life and I can't imagine anyone doing it better. Let's hope this first visit to our shores is just the beginning. A real 'must see'.