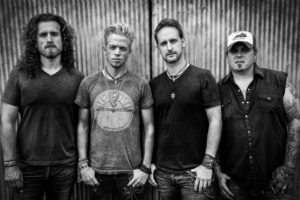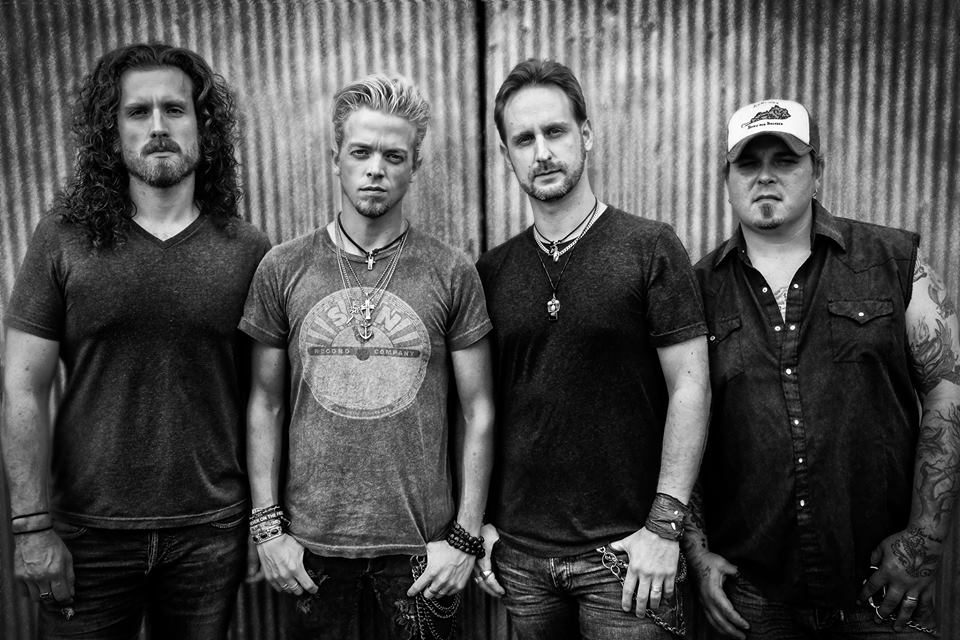 With 'Kentucky' just a year old Black Stone Cherry is already looking to record new material for their next album. We caught up with singer/guitarist Chris Robertson to find out what they have in store for Australian fans ahead of the second visit in a year.
MARK: Hi Chris thank you so much for talking to The Rockpit tonight, it seems like only the other day we had you over for the first time.
CHRIS: My pleasure.
MARK: How are you, I trust the last few dates of this leg of the US Tour are going well?
CHRIS: Things are good man, we're just enjoying a day off. We've just done our Chicago run so we're hanging out at home.
MARK: Just a few more dates then till you get down to Australia for your first headline shows?
CHRIS: Yeah not much longer man a few more shows then we come down to see you.
MARK: And 'Kentucky' (Black Stones Cherry's last album and our album of the year 2016) is almost a year old?
CHRIS: Yeah man it'll be one year almost to the day. It's kinda crazy how it's gone down.
MARK: And you're still feeling the love, the crowds are great out there, you finish this US run, then it's Australia, then it's back to the US, Europe in June, it just keeps going, a huge tour, along timeout on the road?
CHRIS: It is, we've always been a kind of 'on the road' band, we don't think about it, it's kind of what we've always done, you know.
MARK: We got to see you for the first time Downunder with Steel Panther, you must have liked us to be heading back so soon?
CHRIS: Yeah man, it was awesome, we've been trying to come down for a while now but never had the chance to and that was great, especially with those guys, who are great friends. I can't wait to get back.
MARK: They were some great nights and it was particularly great to see the reaction to your sets. I hope that we can give you and even bigger and louder reception this time around. When we're setting up our interviews we tell everyone on our mailing list and social media and we've had a huge response so I'll try and get through a few questions from fans.
CHRIS: Sure man fire away.
MARK: The biggest number of questions I think centres around if you guys are recording any new music, I know it's only been a year, but I think people are getting a little anxious for some more Kentucky magic!
CHRIS: We've been writing some new music, we haven't recorded any yet but hopefully towards the end of this year we're gonna try and get in the studio to begin working on our new record. We have a space soon of ten or twelve days so when we get home we're gonna work on a cool little thank that we're gonna do then we might get a chance to do something, then we're right back on the road with more touring.
MARK: Do you find it easy to write on the road or do you need time to set aside way from distractions like promo work and travelling? Does inspiration come all the time? How do you write?
CHRIS: Generally yeah it happens a lot on the road. We set ourselves up with a couple of guitars and a couple of small amps then we'll have like pro logic on the bus. Or we write in hotel rooms or whatever. We do try to write as much as we can together, you now, playing as a full band. When we can, or on the bus together it's all four of us writing as a band. We just sit around when we can and we'll play something.
MARK: It's great to see your new video 'Cheaper to Drink alone which we featured on The Rockpit website, it looks like it must have been so much fun to make that?
CHRIS: Yeah we had a whole lot of fun making that video, it was great to show that side of the band, that we don't take ourselves too seriously. We just had a great time and I think it came across good.
MARK: I would have loved to have been there to see it! Taking another question from the internet: you've got such an amazing live sound and I know you put out a live DVD in 2015 from one of your huge UK shows, but are there any plans for maybe a career spanning live album?
CHRIS: Well we did do that live DVD and there was a CD with that but as to any more, for the time being man, probably not anytime soon. Everything we're doing will be new.
MARK: I actually got a copy of a little-known live CD you did back in 2007 from a show at the Astoria.
CHRIS: (laughing) Yeah man; that was a long time ago! That was like ten years ago!
MARK: It was a lot of fun you could buy it right after the show.
CHRIS: it was a lot of fun!
MARK: One reader is asking if you could bring over The Kentucky Headhunters next time you come and see us?
CHRIS: We would love to, we would love to but after just taking them flying over to Europe 15 hours to Australia might just be a little much!
MARK: It is a long way! I think a few other readers have been looking at your set lists from the US and they're asking as this is your first headline tour Downunder are you going to be throwing in a few more earlier numbers when you see us. I guess they're hoping to catch upon those first few albums they missed seeing live?
CHRIS: I think it will be pretty much what we are playing now, and that's just because that will be really fresh on our minds. But you never know man, we can do anything really!
MARK: You're playing a few covers in the set at the minute, and for me Black Stone Cherry is a band that always really adds something to the songs they play by other artists and puts their own stamp on them, but what is it that you get about playing those songs you clearly love?
CHRIS: Man, it's just fun to kinda 'throw back' and play the songs that obviously inspired us when we were younger. At the end of the day we try to do our own unique version of the song. It's fun man, you know without being super serious it's great to play a song you love and show the fans what a great song it is.
MARK: I think it's great and just hope that some of the younger fans especially go away and seek out those originals so that they can see where it's all come from.
CHRIS: Right.
MARK: You've played with some great musicians over the years, who has been those most inspiring personally for you to share a stage with?
CHRIS: Bands that we've actually performed with that's tough man, there's been a lot that we've been fortunate enough to get to share the stage with. One of the coolest tours we ever did in my opinion was us, Bad Company and Lynyrd Skynyrd, that was just incredible to be on and just the thought of being on stage with those two bands.
MARK: I know it doesn't get much better, two, or maybe three of the all-time greats. I got to see you in the States a few years before playing with Skynyrd and Kid Rock, but I'd take Skynyrd and Bad Company over that any day – Paul Rodgers man has to be one of the best ever voices in Rock.
CHRIS: Now that one was fun, but it wasn't quite Bad Company standard, now that's a whole different kinda thing.
MARK: Our two final closing questions we ask all our interviewees: If you could have been a fly on the wall in the studio to see the creation of any great album, just to see how the band worked together and how the magic happened – what would it have been for you and why?
CHRIS: 'Are You Experienced'. Literally any Jimi Hendrix album would have been amazing to have been in the studio sneaking around to see how that stuff was happening. Any of his stuff is pretty much as good as it gets for me, I mean it's just ridiculous.
MARK: An amazing artist who you feel we'll never see the like of again. And the final question the real easy one: what is the meaning of life?
CHRIS: For me it's just to make sure you make a positive influence on somebody else.
MARK: Thank you so much for your time today Chris, it's always a pleasure to speak with you.
CHRIS: Thank you sir, see you soon man.