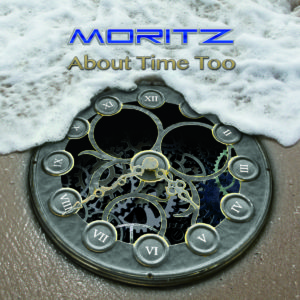 It's interesting that the very next album I get for review after Cats in Space's excellent 'Scarecrow' which features both Greg Hart and Andy Stewart from the original line up of Moritz is from that very band. Moritz of course though is very different from Cats in Space – where  the latter take the 70's head on with a Queen-like twist Moritz is very much classy 80's AOR.
Burning brightly back in the  mid eighties sadly at the time Moritz never got that record deal, and indeed until 2010's reformation all we had was one classic EP. This is their third reformation album since 2010 and the first without Greg Hart.
The album itself is pure classy AOR, nice  and laid back, catchy and crisp. Opener 'One More Beautiful Day' lays some solid foundations that are built upon and quite frankly exceeded by the blue sky sounds of 'Moon and Back'; the Survivor-like flurry of 'Chance of a Lifetime' and the wonderfully constructed build and power of 'Dreamland' my favourite here. Put those four together and you have a more than solid opening salvo that just leaves you wanting more.
Sadly the middle of the album just isn't quite as enticing. It's not exactly a middle order collapse but after those opening tunes it isn't until the last couple of songs that Moritz recapture that magic, but when they do it's spectacular – 'You Don't Know What Love Is' is simply sublime a wonderful blues-tinged slow burner that you absolutely have to hear – it's like Joe Cocker meets Thunder. It's wonderful though sadly it's also the second last track here. Things close out as stylishly as they began though with 'There's Something About/Unwanted Man' a key-laden AOR gem.
This is an excellent album with some mighty moments – at it's best it's as good as anything you'll hear al year and if it wasn't for that slight dip in the middle it might even be right up there with the very best AOR of the millennium.