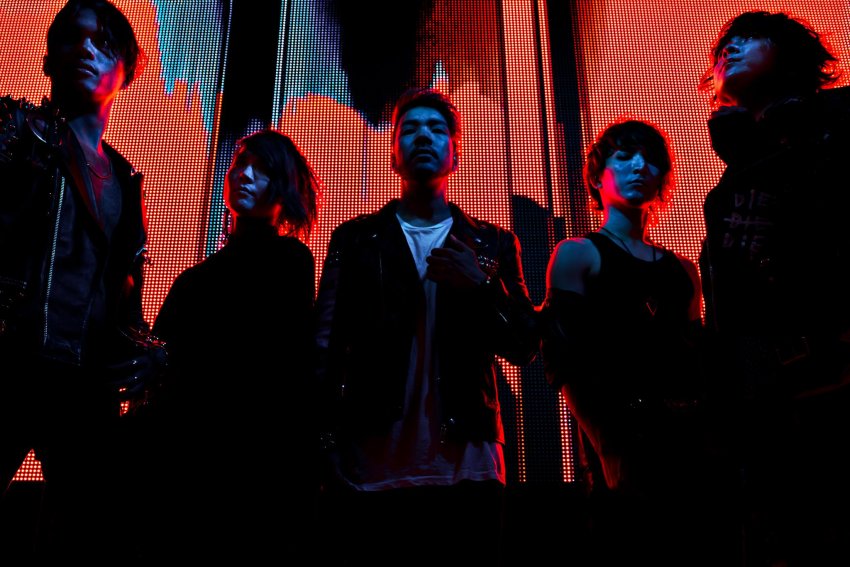 To announce Japan's electrocore metal band CROSSFAITH's upcoming "Freedom" EP available on August 2nd in Japan and August 4th worldwide with the first single 'DIAVOLOS', the band introduces a one-of-a-kind promo, by engaging with their fans digitally, where visitors of the interactive site are required to headbang in front of the webcam to unlock live-streaming of a new track not available anywhere else in the world. The moment the fan stops the headbanging movement, the music stops.
The experience is currently available on laptop and desktop PC, which could also be accessed via a TV with a webcam that could access the internet and so on, but yet to be available on mobile devices.
In addition to fans earning the exclusive rights to sample the new song, they're rewarded along the way with a long sequence of tantalizing visual effects that showcases the contemporary artwork of the album cover that morphs into a metal aesthetic that the community are more accustomed to as the song proceeds towards a crescendo.
Upon the completion of the song, by utilizing the site's deep learning API -capturing the varied prowess of the headbanging movement -fans are further rewarded with an artwork generated from an image-tracking algorithm and depending on how well they've done to successfully make it metal as the bragging rights.
It's a promo idea fitting to CROSSFAITH -whom originated from Osaka, Japan- is renowned for their fusion of metal and hardcore, with dubsteps and electronic music, and for their intense live performances. This unique music experience certainly feels like it and a hell of a lot of conviction.