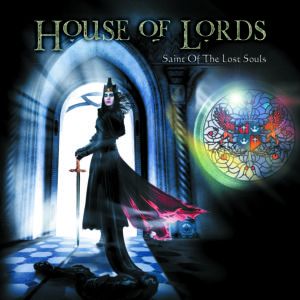 After a lengthy intro album-opener Harlequin bursts into life with heavy keys and a driving melodic thrust, it's heady stuff and has a vaguely eastern aspect to the guitar sound. It's an assured and classy way to open album number 11. Its second track and single 'Ocean's Divide' though: a song which ups the melodies and takes on a smoother side that really connects.
In many ways you know what to expect from House of Lords – a mix of classic AOR and Melodic rock with great quality control, great melodies, soaring vocals and wonderful guitars, Whilst that means few surprises its like the best comfort food – immediately satisfying.
With the opening pair its all bout the lush keys, and the AOR  comes with tracks like 'Hit the Wall' and 'Art of Letting Go'. There's no disappointment either for those that crave heavier fare: 'Grains Of Sand'; title track 'Saint Of Lost Souls'; 'New Day Breakin" and the mighty 'Concussion' all hit the mark.
The best though this time around ay have been left till last: 'The Other Option' rides a searing riff and takes it home nicely. Anther fine Melodic Rock foray from a band who has consistently delivered the goods.