Reformed '70s rock legends TASTE will launch the lead single and video, I Am God to their forthcoming album, Life On Earth, at Melbourne's Ding Dong Lounge on Good Friday, March 25.  This exclusive hometown performance will make history with the return of original member and globally celebrated drummer, Virgil Donati making a special appearance.
One of the most revered drummers working in America today, Virgil says from his home in Los Angeles, "TASTE was the band that set me on the rock'n'roll road as a teenager back in 1975… Ken Murdoch, Joey Amenta and Michael Tortoni are my musical brothers and I can't wait to get back on stage to play some of the songs that started this incredible journey."
The Ding Dong audience will witness the unveiling of Clayton Jacobson's explosive video to I Am God: a stunning post-apocalyptic vision of mechanical spiders stalking the havoc of a world in flames, as the band unleashes its prog-metal might in the ruins.
After two Top 20 albums in two years and four hit singles including, Tickle Your Fancy and their unapologetic signature tune, Boys Will Be Boys, TASTE were just about to sign with Sire Records in the US when their parents broke down the door of their manager's Melbourne apartment and all hell broke loose.  This was rock'n'roll in the '70s, it was 1977 and TASTE were over.
Bass player Michael Tortoni recalls, "We had a tour lined up opening for Queen, Freddie Mercury and the boys were vocal fans of TASTE.  They blasted Boys Will Be Boys each night before they took the stage of their A Night at the Opera tour….TASTE had the makings of a long-term global success."

With all members going on to have exceptional careers in music across a number of admired bands (Planet X, Uncanny X-Men, Southern Sons), TASTE reformed and the new album, Life on Earth (due late May) was recorded in 2015 with new drummer Damian Corniola.

Don't miss this historic evening of reunion, Armageddon and blistering virtuosic rock with special guests Waleed Aly's band, Robot Child at Ding Dong Lounge on Good Friday, March 25.  Doors open at 8pm.
TASTE are Ken Murdoch (lead vocals, guitar), Joey Amenta (lead guitar, vocals), Damian Cornolia (drums), Michael Tortoni (bass).

Life On Earth is out late May
Remastered versions of the band's classic 70s albums, Tickle Your Fancy and Knights of Love were released in late 2015 and are available on iTunes now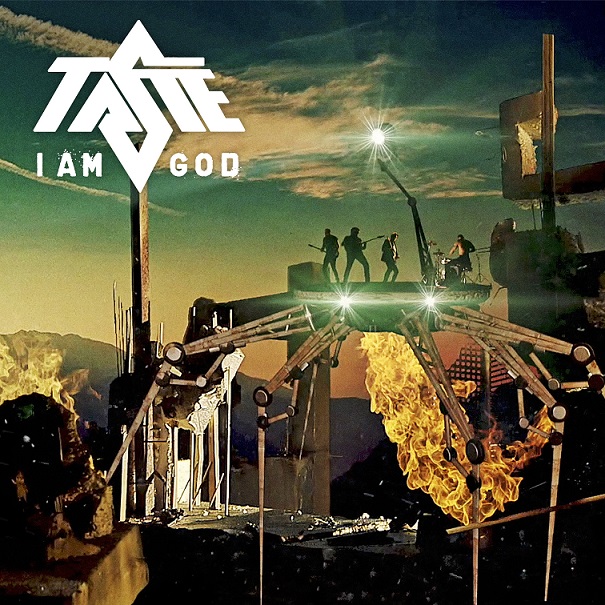 Listen to I AM GOD
"If Queen and Metallica had a bastard baby it would be called TASTE" BRIAN MANNIX
"Their combination of seventies style lofty ambition with warts and all attitude is still effective" ROLLING STONE
"Timeless rawk vibe that will never go out of style" THE MUSIC NETWORK