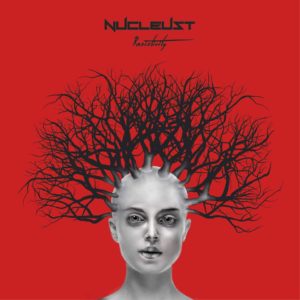 Perth heavy progressive outfit Nucleust step things up for their second EP release titled "Resistivity" which sees the band move to a different direction again. Our resident metal writer Steve takes a look at the newest release from the band.
First things first, unless you've been living under a substantial rock over the last couple of years, you will have undoubtedly heard of Perth band Nucleust and previously I have stated in these very pages that the band are destined for big things given the right opportunities and that they cannot be pigeonholed. On the 26th of this month the band will drop the brand new EP "Resistivity" and the first point I noticed was just how well refined the band are sounding in comparison to the 2014 debut EP "Fractured Equilibrium" with the addition of some interesting twists and turns.
The track "Tanbur" has an almost middle eastern feel about it, short and to the point with no vocals to speak of, this track provides an element of mystery. The track "Of King And Tree" is a real stand out track with a mix of clean vocals and commanding fearsome vocals, of note here is also the drums with intricate rolls, fills and double bass work that would go over a treat in a live setting. "Fear The Fearless " is a breath taking experience in my opinion, very emotionally charged vocals and guitar driven in parts. I am reminded of the British band Sikth so this track is certainly not one to be missed.
As an interesting feature here, the band have remastered last year's single "Faith By The Sword" and it is a definite step up in terms of clarity. This is one to be a real headbanger! Overall another solid effort from this band who seem to go from strength to strength with every release. Get out there to catch these guys live, you wont be disappointed. I certainly enjoyed this one.
TRACKLIST
Fear The Fearless
Tanbur
Of King And Tree
Faith By The Sword (remastered)