Perth does get some good things first and tonight it's the first date of The Dandy Warhols' 'Distortland' Tour. If you don't know the Dandy's you've probably heard them, but tonight is all about seeing them do what they do best. The band may have put out some great records over the years, and whilst some bands might settle for replicating that output live, The Dandys are well-known for turning it up a notch, getting loose and turning in some really rousing live performances (though with less nudity these days). It's live in the wild you see where the Dandy's are most impressive.
As Perth is the first date of the tour there's one immediate thing on our mind – talking to Courtney a few days before they travelled we got onto his cure for jetlag (drink lots and stay up until midnight) and as we wait on the band to take the stage all I can think of is did they land yesterday or today? There's a good crowd in tonight for The Dandy's, who these days are fairly regular visitors to our shores, and not everyone looks suitably bohemian, though we are, I must admit, edging that way.
With little ado and no intro The Dandy's take to the stage with a casual grace and get started engagement with the crowd is wordless and understood: tonight it's all about the music. It's a hot night inside on a cold night in Perth, the crowd is immediately and visibly swayed like an old friend has just walked into the room. The set combines the well-worn classics and introduces us gently to a few new numbers which are treated with just as much love as the likes of old favourites like 'I Love You'; 'Get Off' and 'Godless'. It's interesting to hear the new tracks like 'Pope Reverend Jim' and 'Catcher In The Rye' fit in seamlessly.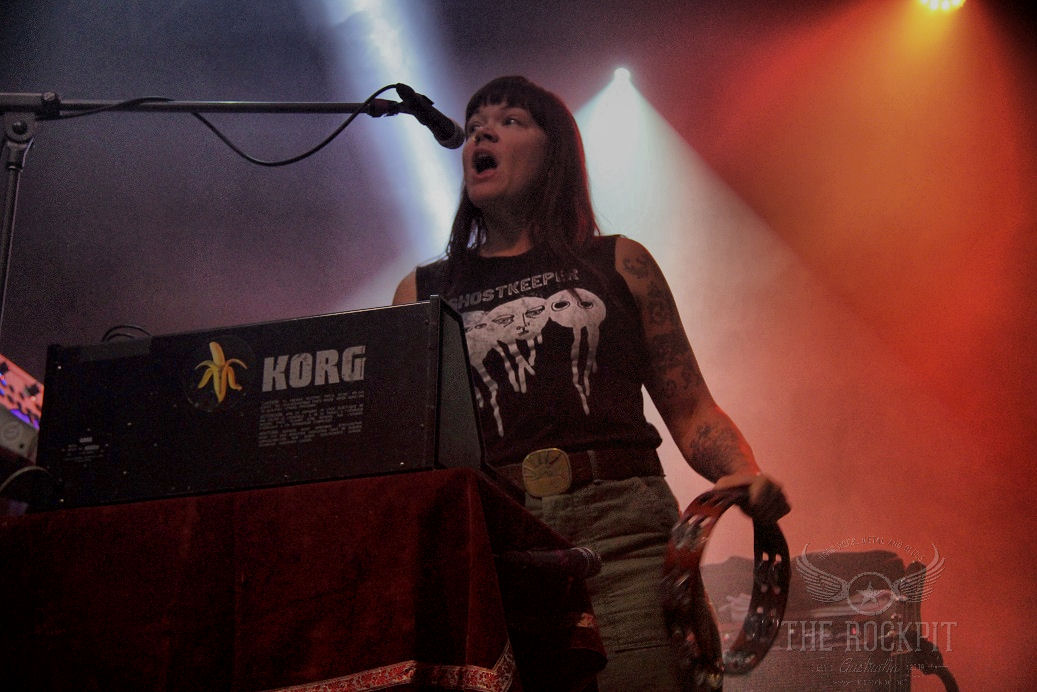 After the classic 'We used to Be Friends' it's time…
To some in the crowd it's just a cool song to others it's like they've been visited by the rapture! I always thought it was a song about how cool kids these days thought they were, that was until I found out it was about an imagined conversation after seeing a hot chick in a BMW at lights. Essentially it's just a cool, smooth Stonsey riff and a lot of attitude, and unlike some bands who curl their lips up at the big hits tonight The Dandy's seem to like playing 'Bohemian Like You' with real affection.
More wildness ensues as the band still seeking to maintain an impossibly cool stride close out the set and their first night in Australia. Stagecraft is an art and possibly just possibly, The Dandys know that more than most, with banter a minimum the songs do all the work and win over everyone. Like a cool Stones meets Britpop via Garage and trancey shoe-gazery cool there's not a band quite like them. The Dandy Warhols leaves Perth merrier, drunker and rockier than they found it, and that can't be a bad thing on a Wednesday night can it?
PHOTO GALLERY