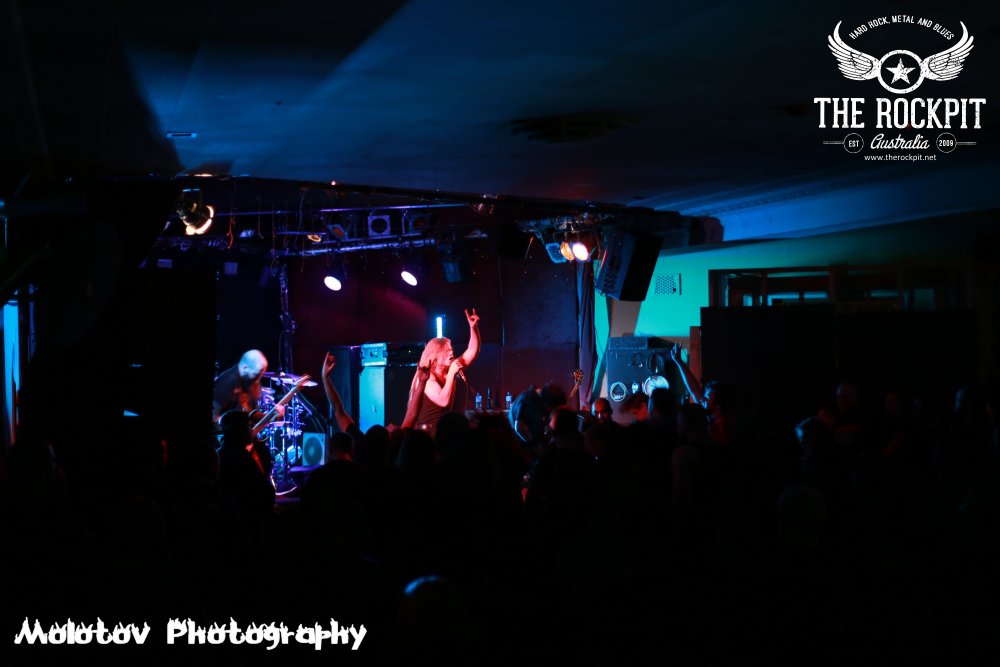 Canadian tech death metallers Cryptopsy rolled into Perth Sunday on the last show of the tour and brought along not only their own punishing brand of the heaviest music around but also a slew of interstate and local supports to make the night that much better.
Tonight saw the cream of the crop in heavy music take over the Rosemount. First band to take to the stage was Sanzu bringing their brutish, no holds barred approach to technical death metal, taking tracks from their first EP "Painless" and this years mammoth "Heavy Over The Home". As previously mentioned on these pages, they will time and time again be compared to "Gojira" but there is so much more going on in terms of grooves that could stop a herd of elephants and a rhythm section that would pummel most other contenders into dust.
Now the growing crowd suitably warmed up it was time for Melbournes "I Valiance" to take to the stage. Now for the first time listener these guys pack some real punch with electronic tinged metal that keep tonight's masses moving which by this time there is a sizable audience to witness the carnage. These guys really mean business with an endless supply of twists and turns, as a reviewer these guys stood out with an abundance of stage presence and technicality.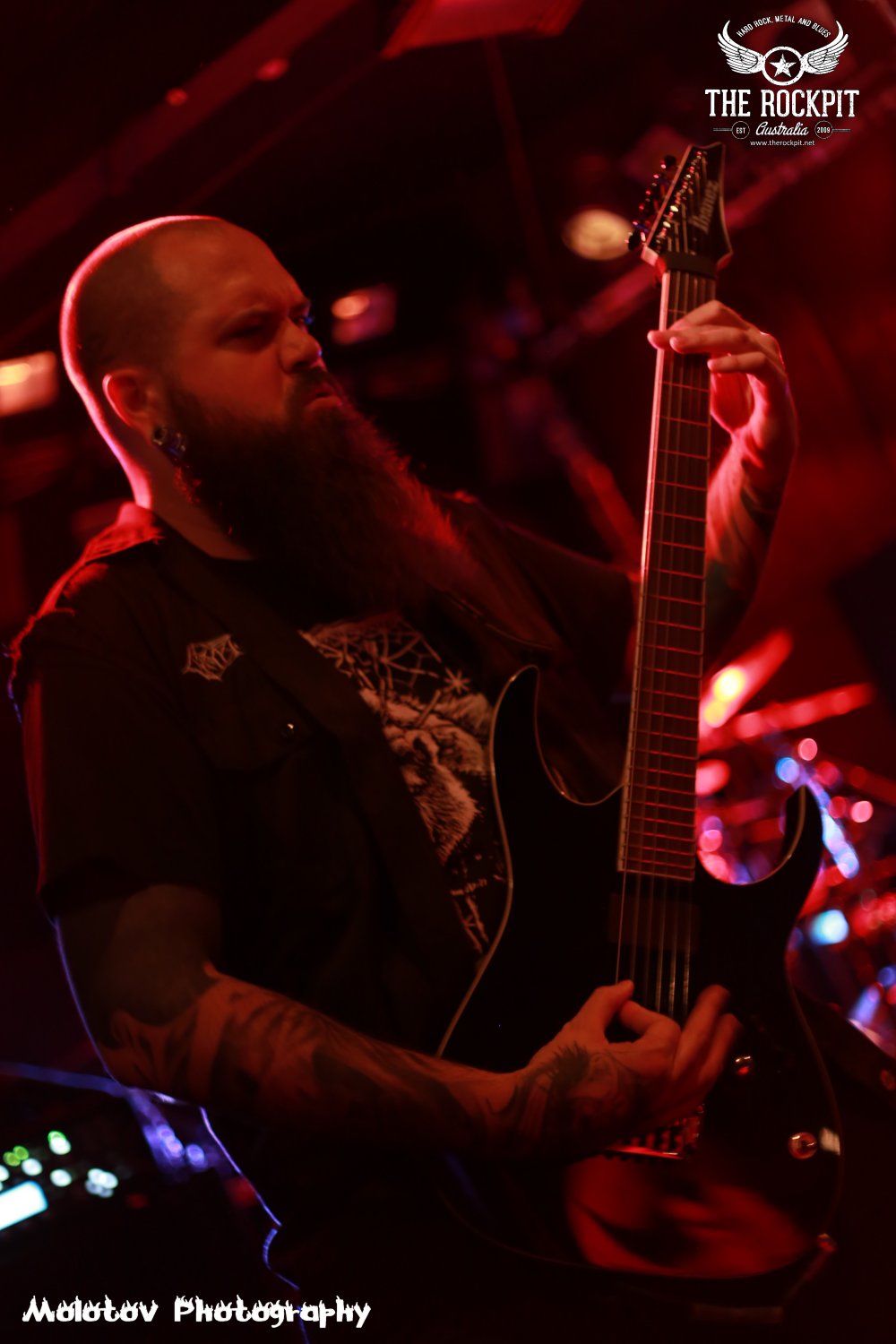 Next up was Whoretopsy. These guys really need no introduction, with grimy slamming riffs and guttural vocals the band made their presence know with a no nonsense show of force. Absolutely pulverizing is the only words I can think of to sum up what myself and the rest of the crowd just witnessed. With these guys there is also a real sense of tongue and cheek about the way they present themselves, really worth checking out if you haven't already.
Now for the main event, one of the true pioneers of Canadian tech death metal take to the stage opening proceedings with the now 20 year old classic "Crown Of Horns". From here it was a total roller coaster of riffs and pummeling rhythm sections to keep every metal head in here grinning from ear to ear for hours. Also taking tracks from the 2015 EP "The Book Of Suffering" and even further back again, Matt McGachy truly held the feverish crowd in the palm of his hand. By this time people were having a great time, I for one enjoyed every moment and judging by the reactions I saw I wasn't the only one.
PHOTO GALLERY
Photos by Tammie Molotov – Molotov Enterprises And Photography