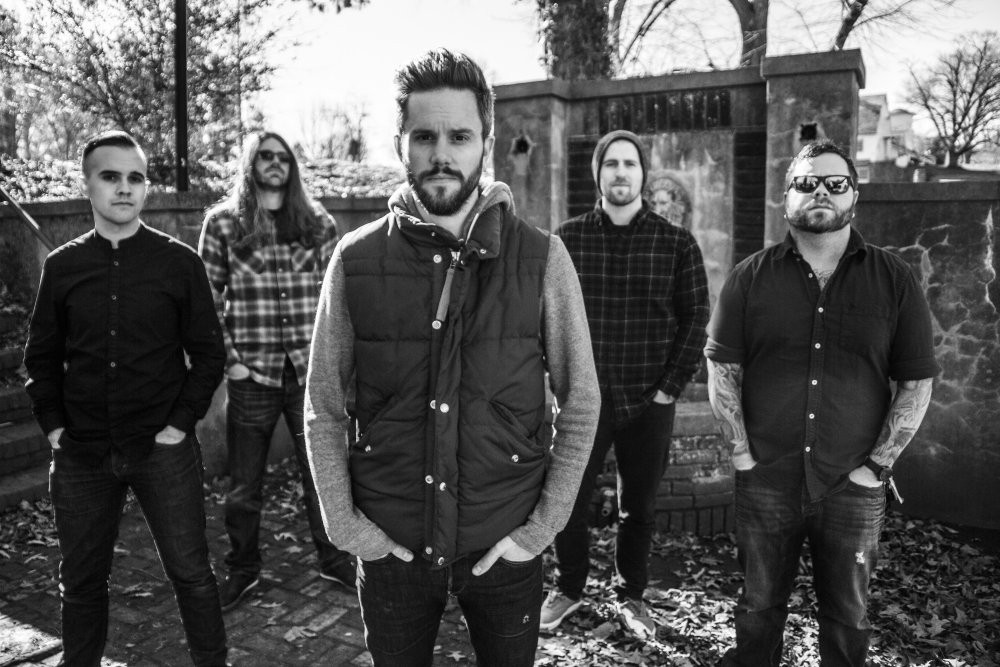 Last year we spoke to guitarist Paul Waggoner about the concept of the latest album from Between The Buried And Me, "Coma Ecliptic" which conceptualizes a story weaved into the music. Come end of February, the band hit Australia for a headline tour so we caught up with Paul again to chat about the upcoming tour and how the new songs will play out live.
Steve: Good morning Paul, this is Steve calling from The Rockpit in Western Australia. How's things?
Paul: I'm doing well, we are having some unseasonably warm weather for the winter time in North Carolina so I can't complain.
Steve: That would be fairly unheard of am I right?
Paul: Yeah well we were just looking at the Australian weather and it was pretty hot so we are excited to get down there.
Steve: Yep it's very warm where I'm calling from today. I know you're a busy guy so I wont keep you.
Paul: Ok let's roll right into it!
Steve: So what are your favorite tracks to play live from the new album?
Paul: Well we haven't played every new song from the new album yet so I have a feeling my new favorite song has yet to be played. But as of now, I really enjoy playing "The Ectopic Stroll", that is probably my favorite one.
Steve: Any particular reason why?
Paul: Well I think it's kind of a different song for us, the way it's structured and the type of riffs. It's a quirkier one so it's a break from what we typically do, it's refreshing to play that one.
Steve: Very cool! So given that the new album has been out for a while now, what has the reception been like from the fans?
Paul: So far it's been taken really well, the album sold pretty well and from the live stand point you never know what kind of feedback your going to get but I think we've been pretty pleasantly surprised because the fans have been very receptive and they seem to like them so hopefully that's a good sign.
Steve: So do you have any fans that are just so diehard they only want material from say "Alaska or "Colors"?
Paul: Of course there's always the fans that want to hear the old stuff. I think it probably happens to any band that's been around for a long time, I'm sure if you go to a Rolling Stones concert everyone wants to hear "Satisfaction" so yeah.
Steve: Very true.
Paul: It's one of those things where we have a limited amount of time to play. Obviously we want to play the new stuff, that's what we are most excited about but there is a certain faction of our fan base that feels more attached to the older material like the "Colors" stuff ,the "Alaska" stuff. Some people go back even further than that so we sort of have to balance it out, give everybody a little something. We want to represent ourselves the way we are currently and the new material is more reflective of where we are right now as a band, as musicians and just as people. We want to showcase what we are currently doing but we sort of have to pander to some of the people who want to hear some of the classics if you will so we try and do a bit of both.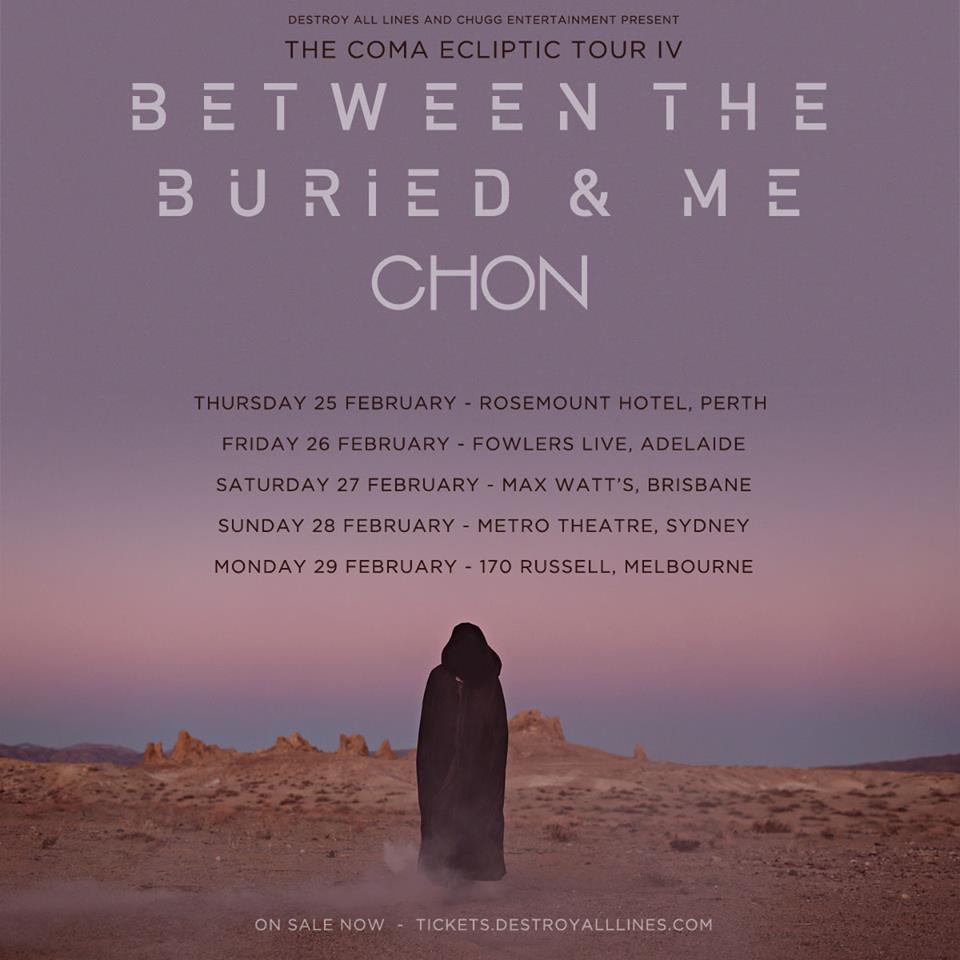 Steve: Sure understood. Given that you guys are a really musically diverse band, how do you think BTBAM's sound has evolved over the years?
Paul: Well it's evolved quite a bit. We started out as guys in our early 20's trying to write hardcore metal that has influences from other genres of music, we were trying to interject other styles into the inter weaving of hardcore metal but as time went on we grew up a little bit and started to fine tune what we wanted to be as a band. And we wanted to be a band that is forward thinking and constantly progressing and evolving and we've done that. We've just got better at song writing and cohesiveness and have a more recognizable theme in a given song or even an album, we've grown up, we are older and we are still willing to be musically adventurous but we are trying to do it in a way that is still palatable to the ears. So we are a little bit more picky about how we write and structure songs.
Steve: I can see where your coming from. So is there anyone either musician wise or producer wise that you'd still love to work with?
Paul: Oh man there's a lot of them but the ones that come to mind is someone like Devin Townsend just because how prolific he's been throughout his career, he has such a creative mind it would be great to work with someone like him. Tommy (Giles Rogers, vocalist) has worked with him before and done some guest vocals on an album for Devin, we greatly admire his work and as a person.
Steve: Can you imagine the sound of BTBAM if he was to lend his vocals to it?
Paul: Yeah his vocals, production, guitar work, I think it would be a unique collaboration. I think our music is very different but we both have common ground in that we are both not afraid to push the boundaries a little bit and push ourselves out of our comfort zone. He is willng to do that to himself and ourselves so a collaboration would be quite an explosion of weirdness.
Steve: Great stuff! So this leads me into my next question, you guys have been quite prolific with the volume of material so how does this come about? Because I was researching and it seems to be not even a year's break between releases, sometimes two years at the most.
Paul: I don't know, it seems like we get into a routine. we write an album, we release the album, we start touring and before we know it, it's time to write another album and we don't even think of it in the context of years or months or what ever like that. We are sort of just doing what we do, blink a few times and it's time to do it all over again. It's really hard to put into perspective, I think it's hard to believe we've been doing it for 15 years sometimes, I really have to pinch myself so it's been quite a journey. I guess we've put out a lot of material in the last decade or so but like I said, it doesn't feel like we are cranking them out one after the other, it just seems like we're doing what we do. We are touring, playing shows and all that stuff, the next thing it's time to go back into the recording studio. It's hard to explain and it feels like a blur.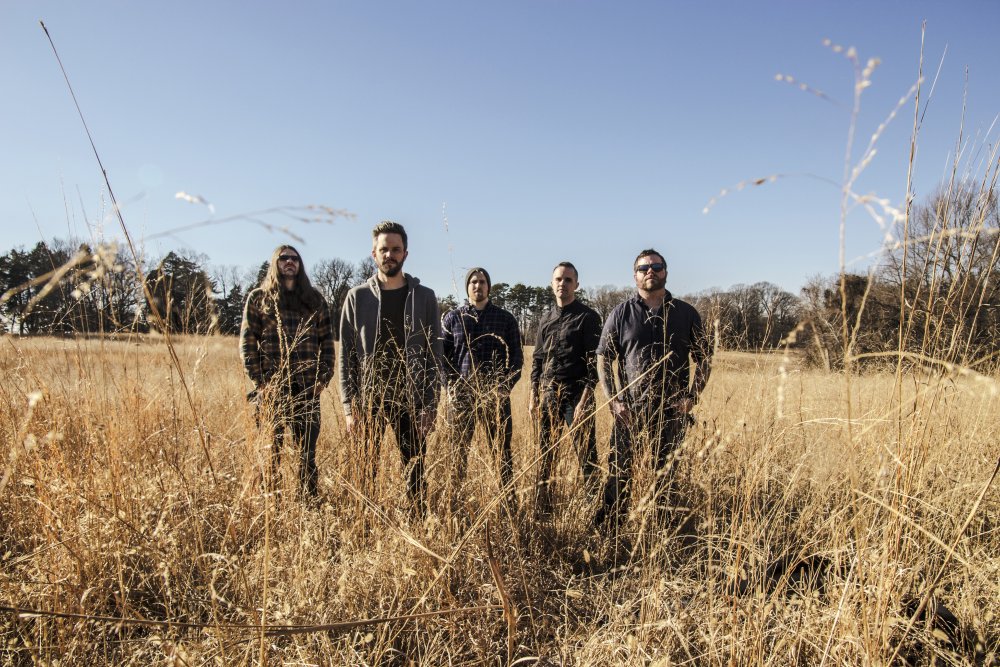 Steve: I totally get where you're coming from. So when you guys hit Australia this month, what can fans expect in terms of the live show?
Paul: Well funny you should ask, as you called I was just going over some parts rehearsing on my own. We're going to play a bunch of stuff, I think the last time we came to Australia we played the entire album "Parallax 2". We're not going to do that this time, we decided we wanted to mix it up so we are going to play some old stuff. We're even going to play some really, really old stuff and then obviously play some new stuff, I think it's going to be a nice mix. I think we're going to play something from not every album but most of our albums, I think it will be cool. We've structured and built a set list so it has a lot of energy and flow to it so we are definitely excited to do it, I think we will play some songs that will surprise some people and we are hoping to have a really good time. Every time we come to Australia we have a blast, this time should be no different.
Steve: We are definitely looking forward to seeing you guys!
Paul: Likewise.
Steve: I like to ask this question to anyone I interview. What was the last great album you bought?
Paul: Well for the last few days I've been listening to the new "Borknagar" record, I don't know if you've heard of them?
Steve: I certainly have!
Paul: Yeah blackish folk metal from Scandinavia. I've always been a big fan of theirs and the new album I think is great, it's terrific, it's called "Winter Thrice". If anyone out there is interested I highly recommend it, I've been spinning it non stop. Aside from that I listen to a lot of weird old country music, blue grass music and things that a lot of people don't expect me to listen to. I find comfort in listening to music that is stripped down because our music is so complex and layered and dense, sometimes it's nice to listen to something that is simple acoustic instruments or minimal instrumentation. There's probably some psychological reason for this but basically it's what I enjoy listening to.
Steve: Awesome! Anyone I talk with likes to diversify because of what they play, it's nice to mix it up.
Paul: Yeah it's interesting, especially heavy metal musicians. Most of the ones you'll talk to, they don't really listen to a lot of metal, they actually listen to mostly other stuff and I think I'm no exception but I still like metal. I like heavy music but I don't listen to it as often as people might think, I actually find more inspiration and influence musically from music that is totally not metal at all, stuff that's more jazz or fusion or even more folky. I find some of these melodies to be more inspiring for me and I like to incorporate that kind of thing into what I write so I put that in the context of progressive metal and that's what is fun about it.
Steve: Excellent! Finally I want to ask, do you have a message for the fans before you head out to Australia?
Paul: Yeah sure! Please come to our shows, we love to see a lot of faces and ever since we started coming to Australia it's one our favourite places in the whole world to play so we're greatly looking forward to a lot of people at these shows and having a great time. So thanks for all the support and we would be humbled and honored if you guys would continue to support us, we're counting down the days!
Steve: Excellent! thanks so much for your time today Paul, take care, safe travels and we'll see you very soon.
Paul: Cheers and thanks!
BETWEEN THE BURIED AND ME AUSTRALIAN TOUR 2016.
Thursday, 25th February: Rosemount Hotel, Perth 18+
Friday, 26th February: Fowlers Live, Adelaide Lic AA
Saturday, 27th February: Max Watt's , Brisbane 18+
Sunday, 28th February: Metro Theatre, Sydney 18+
Monday, 29th February: 170 Russell, Melbourne 18+
Tickets available from Destroy All Lines