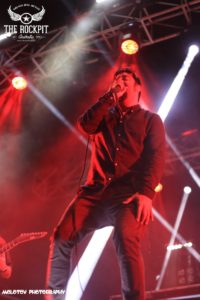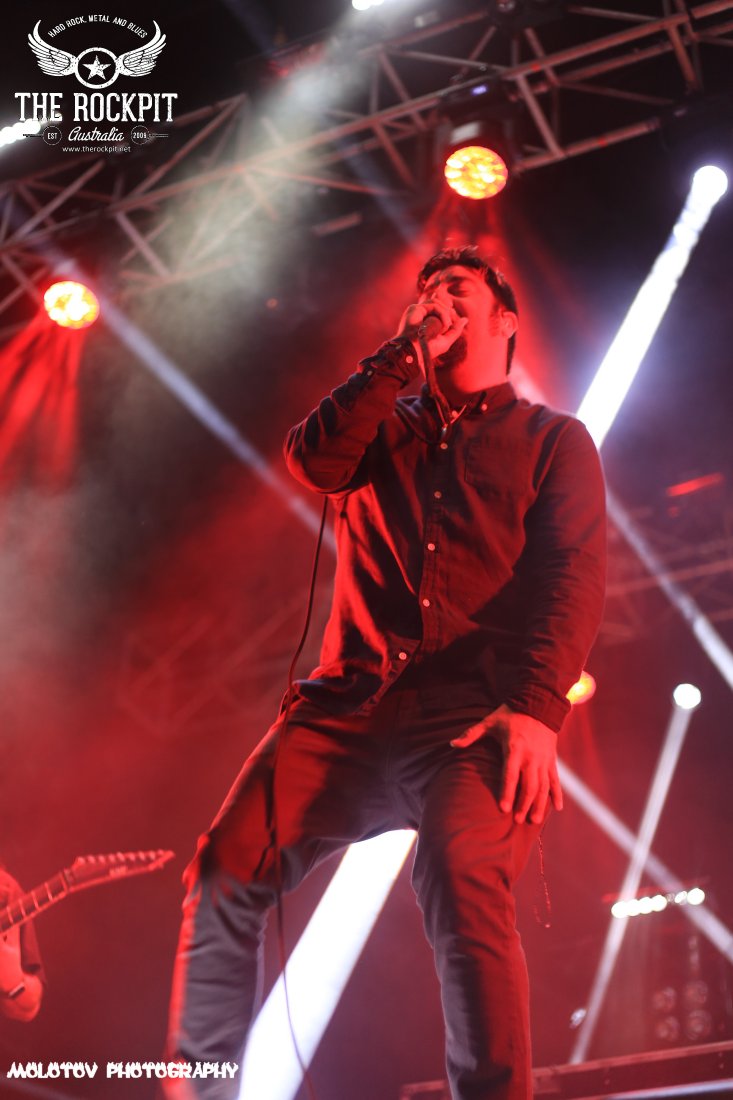 A massive line up of some of Australia's best heavy rock bands, both from Perth joined metal legends Deftones in what has to be one of the best tour packages we have seen in a while in Australia. While both Voyager and Karnivool hold their own extremely well, Karnivool regularly selling out shows, it was Deftones who make this bill a memorable one as we found out on the first show of the tour in Perth. Steve Monaghan was on hand to give his review of the night.
Perth prog legends Voyager kicked off the night and no doubt they warmed up the early punters with a great set of old and new tracks. "The Meaning Of I" is one of the highlights of their regular set and tonight was no exception as the crowd loved every minute of their performance.
What really needs to be said about Karnivool other than, let's face it – one of Perth's greatest exports who hit the stage to a heroes welcome. Kicking off proceedings with simple boy lead singer Ian Kenny and the rest of the band, they seemed very enthusiastic about being on the tour. "Goliath" kicked off next with – excuse the pun – but a seriously monstrously sound I believe that even at this early point people were totally awe struck. "The Refusal" and "Set The Hive" set the tone for what was a pretty much flawless performance, the rest of the band deserve all the praise also as they had the crowd eating out of their proverbial palms.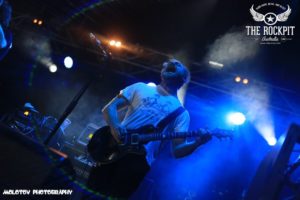 Now onto the main event! The Deftones came out to a ravenous house as far as I could see, people were ready to literally explode with tracks like "Diamond Eyes", "Rocket Skates" and "Swerve City". Front man Chino Moreno looked like he was in charge from the get go, the band seemed without fault apart from a few vocal glitches but that is to be occasionally expected. The track "Prince and Rosemary" stood out from me to showcase what this band are capable of achieving.
Crowd favourites "My Own Summer", "Shove It", "Engine Number 9" and "Knife Party" also showed up with flashing strobes and pounding rhythm sections and as fast as it began it was over. Of note towards the end Chino made reference to Cypress Hill with the lyric 'Here is something you can't understand, how I could just kill a man'. Completely unexpected but great! What more is there to say other then thank you all as an extraordinary night, definitely one for the history books and most enjoyable!
PHOTO GALLERY
Photos by Tammie Molotov – Molotov Enterprises And Photography