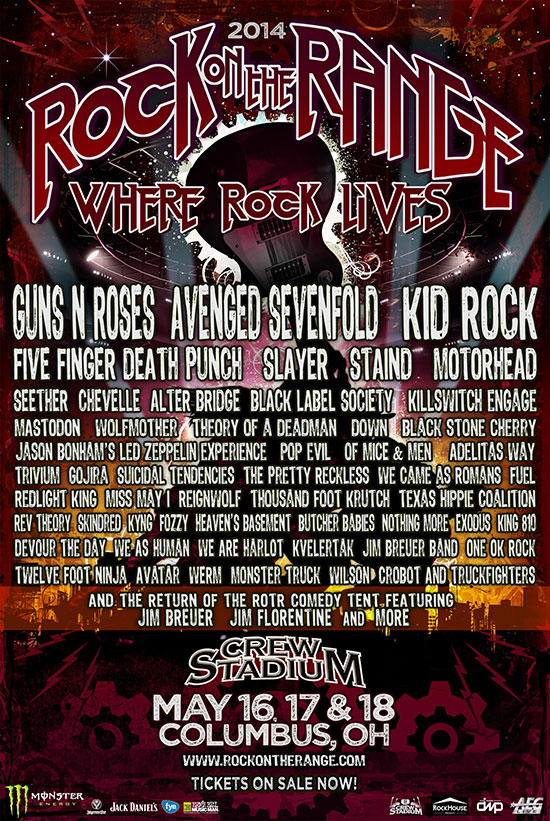 Every year the Rockpit brings you Festival coverage from home and around the World and we are immensely grateful to all the Festival Promoters out there for access, interviews and photo passes. It's great to be able to bring our readers reports from some of  the World's biggest Festivals and this year our coverage will increase dramatically.
In 2009 when the magazine started we covered the ROCKLAHOMA Festival in Oklahoma USA – a Festival which started in 2007 and we had travelled to each year prior to The Rockpit starting up. It soon became a regular stop on our travels and we're proud to say we have covered it each year since.

This year we are happy to add the awesome ROCK ON THE RANGE to our Festival coverage – a Festival that started back the same year as Rocklahoma and has been keeping Rock alive at the Crew Stadium in Columbus Ohio ever since. This year sees Guns 'n' Roses, Avenged Sevenfold, Kid Rock and a stack of other heavy hitters bring it to the three day festival.

Domestically we have also covered Australia's SOUNDWAVE, BIG DAY OUT and BLUES AND ROOTS Festivals since our inception, taking in one-off Festivals like THE STONE MUSIC FESTIVAL along the way. We will of course always bring you the biggest and best from Australia.

Last year we set our sights on Europe and took in the inaugural HI-ROCK Festival in Germany and this year we will be covering more from Europe (details soon!).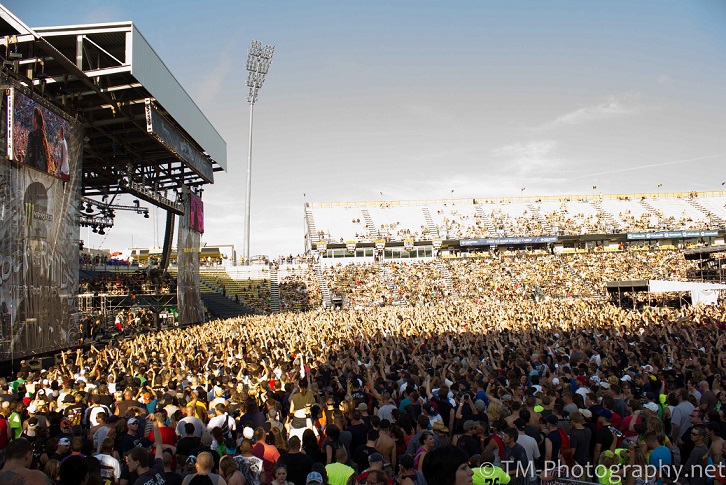 So if you are choosing a Festival what do you look out for? Great bands of course is a must and so where better to start than one of this year's great US Rock Festivals – ROCK ON THE RANGE and ROCKLAHOMA – both of which offer three days of Headliners, emerging bands and old favourites.

Looking at the Rock on the Range line-up it's great to see such a great mix of all shades of rock from old favourites like Guns 'n' Roses and established acts like Kid Rock who always brings the party to new Metal Gods like Avenged Sevenfold. Along with that you get a great atmosphere, plenty to do and the chance to catch tomorrow's rock heroes like Canada's Monster Truck, the UK's Heaven's Basement orSweden's Truckfighters…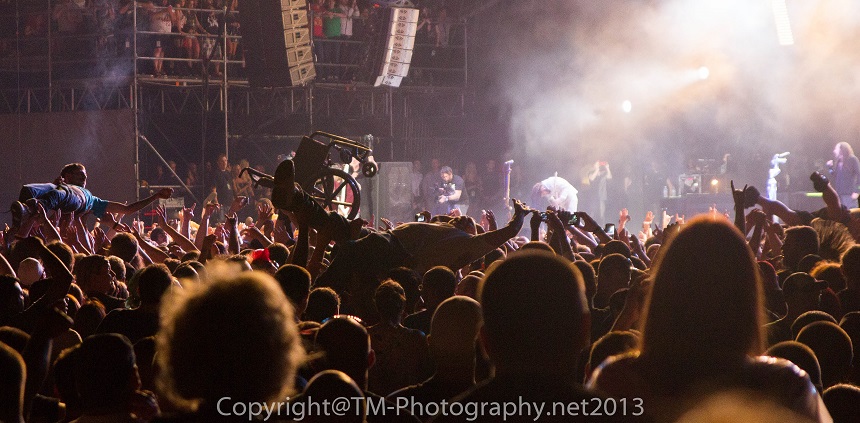 Still undecided? Check out these past line-ups from ROCK ON THE RANGE and tell me you're not booking that ticket right now!