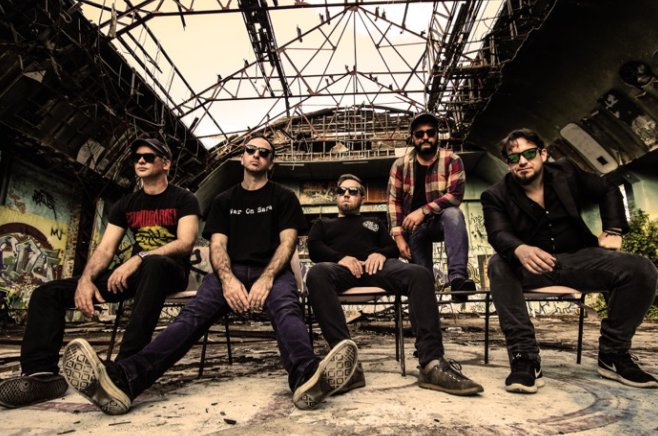 Just when you thought 2017 was going to be a repeat of crappy old 2016, along comes Ninth Of May to save the day.
The completely independent, powerhouse Brisbane 5-piece are back doing what they do best with the
release of their new single, and corresponding film clip, 'Bend'. Whilst it is a slight deviation from their
previous endeavours, the super heavy guitars, pounding drums, hooky vocals and synth bass of 'Bend' are all undeniably "Ninth Of May". One listen through will reinforce the fact that 'Bend' really is a dichotomy, beautiful yet heavy as F! Recorded and produced 100% in house, 'Bend' is an example of a band truly defining their sound and doing things purely on their own terms. Playing to their strengths and relying solely on their own instincts and experience, 'Bend' is possibly the strongest release from Ninth Of May to date. As guitarist Ian Jones explains, "We're pre'y good, ay".
The accompanying clip for 'Bend' sees the band reunite with Blueroom Productions, the producer of
their previous clip 'Ramen', to create a visually spectacular performance clip the likes of which have
never been seen before. Some have described it as the perfect blend of predator, a kick ass rock show
and hell itself. Other guitarist Matt Wardle agreed adding, "I agree".
Perfect for (but not limited to) running, riding, skating, walking, sitting, standing and especially
lovemaking, 'Bend' is the ideal addition to your playlist. So make room and hold on, coz you're about
to be rocked!