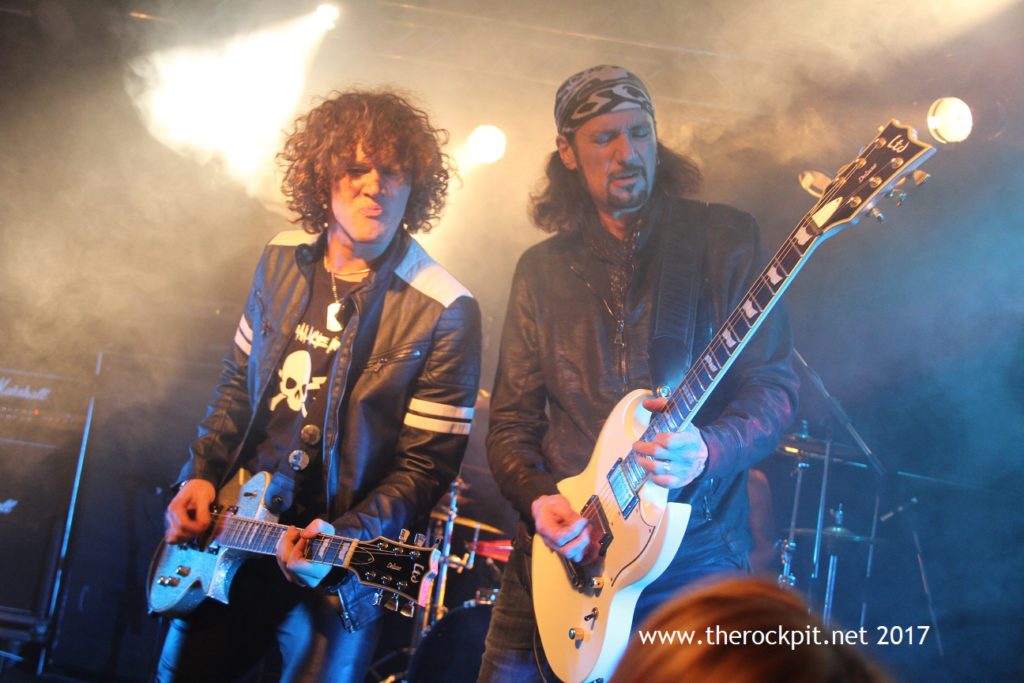 It's not often you get a triple bill as good as this making its way down to Australia but tonight in Perth we were treated to a night of Rock that will take some real beating. The last day of the Thunder Down under tour rolled into Perth after making a mark down in Bunbury the night before and it was a night of fun, great music and old friends. I don't think I've ever been to a more casual and laid back gig and the relaxed atmosphere and sheer passion of the audience made it stand out for all the right reasons.
First up you have to hold your hand up to local boys Sisters Doll – they're a band that is going places and surprisingly many in the audience tonight were first timers – by the end of the set pretty much everybody in the house agreed they wouldn't be making that mistake again. With a second album recently under their belt the three Mileto brothers now have an impressive body of work to call on to add to their natural charisma and well above par stage craft. There was just something about them tonight, stylish, crisp and to the point, songs dripping in huge hooks and with more than enough fun to turn the frowns into cheese eating grins. An excellent home grown band who amazingly did double duty as Mr Kulick's backing band later in the evening.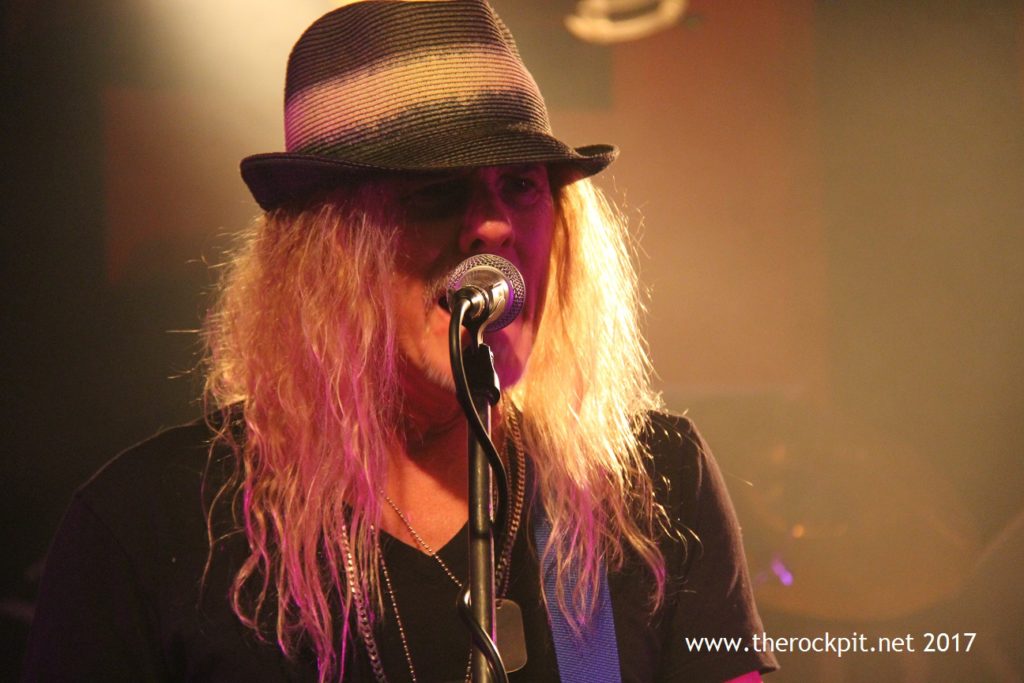 For many tonight Four By Fate were a big draw – the band whose excellent  2016 album 'Relentless' drew on everything from classy AOR to bluesy Hard Rock was a solid album by some seriously talented musicians – vocalist/keyboard player Tod Howarth and bassist Jon Regan kept that Kiss connection going for the night, best known for their time with Frehley's Comet, although they have an impressive and extensive combined resume which includes the likes of Peter Frampton, Ted Nugent, John Waite, Scandal and Cheap Trick. Joined by guitarist Pat Gasperini's for the recording of the album along with the late AJ Pero (who himself joined after original drummer Stet Howland was injured in a car crash) tonight Skid Row's Rob Affuso, the man who finished off the album holds the sticks. It's great to see that final original member of Skid Row in Perth after recent visits of Sebastian Bach and his former bandmates Skid Row in recent times.
Four By Fate are excellent and sharp as a box of tacks honed to razor-sharp perfection. A great bunch of musicians who treat us to a slew of album tracks along with some real classics, their own tracks like the melodic 'Follow Me' and the bluesy 'Moonshine' are something to behold and Tod Howarth is a great front man who regales us with a few stories, as does John Regan who tells the tale of finding a cassette of an old Eric Carr demo 'Carr Jam' and turning it into the Frehley's Comet song 'Breakout'. Along with the originals there are some choice covers too – Cheap Trick's finest moment – 'I Want You to Want Me'; a masterful version of Humble Pie's take on 'I Don't Need No Doctor' that allows the band their own mini solo spots; and Skid Row's 'Piece of Me' which wins the biggest round of applause from the appreciative crowd. It's a great set by a band who deserve your attention.
Most are here of course for the maestro himself Bruce Kulick a man who rekindled the Kiss legend through the post-make up years. As you might imagine the set is peppered with classic and a few choicer cuts. Everyone of course knows the words to every song, even much to Bruce's pleasure his own post-Kiss solo material. It's a set that seems to please everyone and as Bruce had forewarned The Rockpit that there would be no tracks from his band with John Corabi – The Union, I'm prepared!
Let's face it we're here for Kiss anyway and that's what we get – everything from pre-Bruce classics like 'Watching You' and 'Love Gun' (incidentally a Sisters Doll staple in their live set) to 'Hide Your Heart' which sees a missed queue by the Sisters Doll boys which he comically berates them for all in good fun! Jeez those guys deserve all the praise he heaps on them! Highlights I guess depend on your vintage but you can't beat the run out that includes 'Lick it Up'; 'Shout it out Loud'; 'I love it Loud' and the Argent cover that Kiss made famous all over again – 'God Gave Rock and Roll to You' which Bruce calls THE Kiss anthem of his era with the band.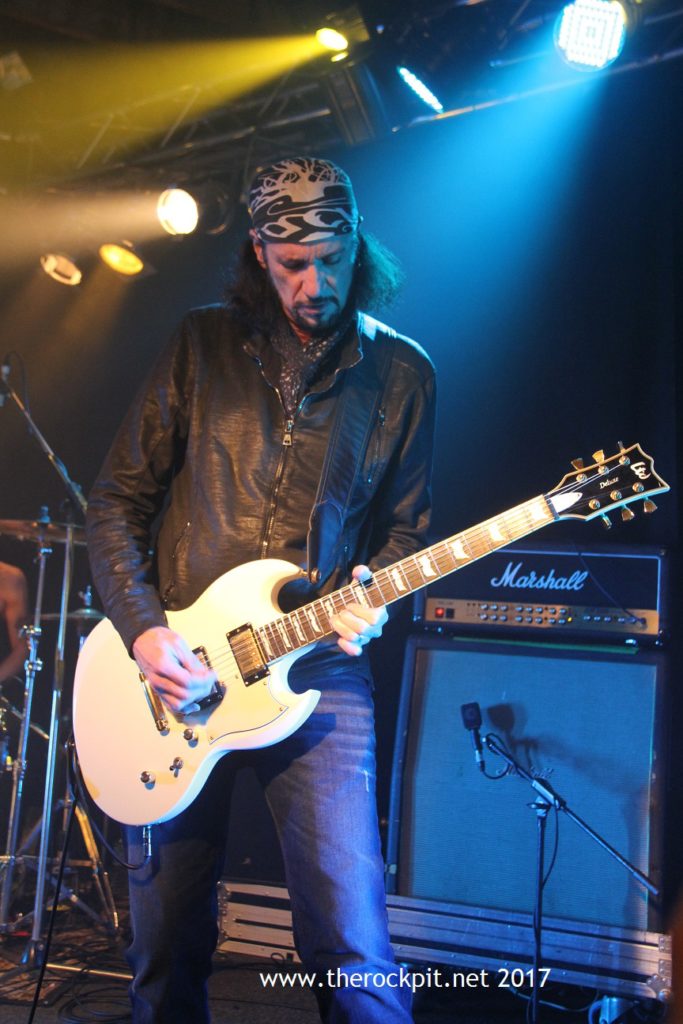 The pinnacle of the night for some may well be 'Rock And Roll All Night' but to be honest the entire evening has been a blast – Bruce has just been the huge cherry on the to of a very fine night – charming as ever and full of stories that punctuate the set an evening with Bruce Kulick these days may just well be as good as a night with Kiss!
Special thanks to Bruce and John for the tickets, it's a night that we won't forget in a hurry. The fact that we also got to hang out with the Four By Fate guys just made it gig of the year for this reviewer.