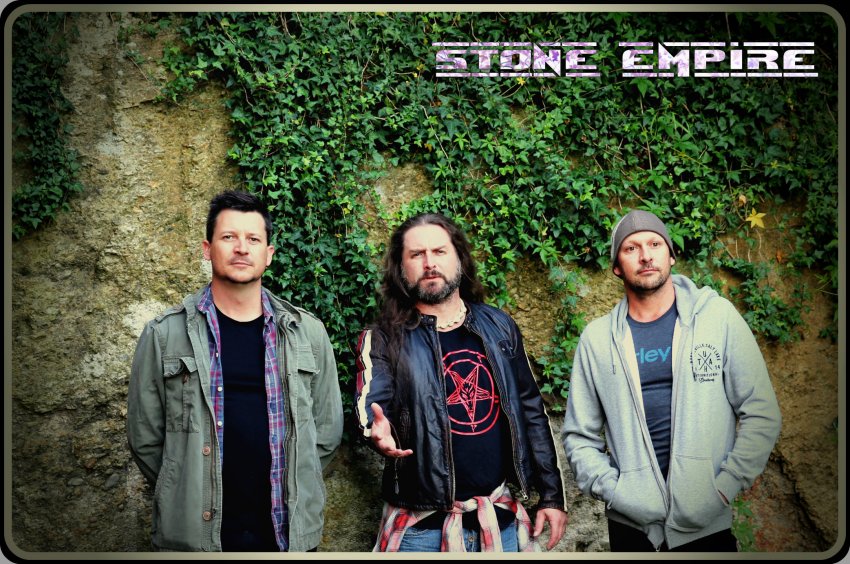 Hot off the Heels of the Bands very successful June release 'ROME BURNS' comes the bands second instalment in as many months! Titled "STATE OF CONTROL"
The bands first release 'ROME BURNS' has been doing the rounds on regular radio rotation across several continents including America, South America, Europe and of course in Australia where it has (in 5 short weeks!) Gone to number 2 on the ARI Chart. This time the band have released the title track from their up and coming debut album titled "STATE OF CONTROL"……………..AND IT ROCKS!!!
STONE EMPIRE are fast earning respect as one of Australia's hardest working, unstoppable and in demand rock outfits and this trio just keeps delivering the goods. Whether the band is performing a live powerhouse stage show or is delivering well written, quality produced songs. Not to mention original and innovative artwork! its fair to say that the ethos that drives STONE EMPIRE has certainly not gone unnoticed at the top industry levels and the future of this band is looking extremely bright.
STATE OF CONTROL and ROME BURNS have left no doubt of what's install on their new album titled "STATE OF CONTROL" and offers a real glimpse into what this band is capable of considering what it has already achieved in such a short time together.
"STATE OF CONTROL" (single) Is available July 28th on all major platforms (itunes) and album pre-sales will be available shortly after and we can not wait to hear it!
Catch Stone Empire in Newcastle at The Small Ballroom on Thursday August 24th.