A roundup of the latest in rock news from the US and around the world.
Black Sabbath Keyboardist Geoff Nicholls Dead at 68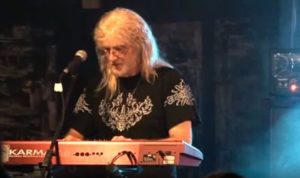 Geoff Nicholls, who played keyboards with Black Sabbath from 1979-2004 died on January 28 of lung cancer.
Ex-Black Sabbath bandmates Tony Iommi, Geezer Butler and Ozzy Osbourne expressed their grief on social media.
Tony Iommi posted on Facebook,  "I'm so saddened to hear the loss of one of my dearest and closest friends Geoff Nicholls," he wrote. "He's been suffering for a while now with lung cancer and he lost his battle this morning. Geoff and I have always been very close and he has been a real true friend to me and supported me all the way for nearly 40 years. I will miss him dearly and he will live in my heart until we meet again. Rest in peace, my dear friend."
Bassist Geezer Butler also shared his thoughts, "Very sad to hear of old friend and Sabbath keyboard player Geoff Nicholls passing. RIP Geoff." Ozzy Osbourne tweeted "Geoff Nicholls was a great friend of mine for a long time. He will be greatly missed. I'm very saddened at the news."
Bassist/Vocalist John Wetton of Uriah Heep and Asia Dead at 67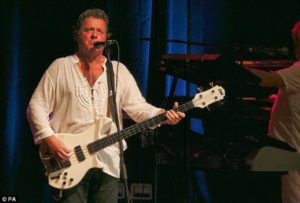 Long-time Asia bandmate and friend Geoff Downes confirmed Wetton died January 31 after a 'long and tenacious battle' with cancer. Wetton died three weeks after he announced he was pulling out of Asia's forthcoming US tour due to having to undergo a round of chemotherapy.
The singer, well known as the vocalist for Asia's 1982 hit "Heat of the Moment", also played in other famous bands, including Roxy Music and Uriah Heep.  The 67-year-old most recently worked on solo projects and as a session musician.
Iron Maiden Announce 2017 North American Tour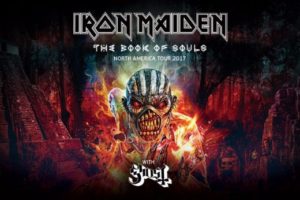 Iron Maiden have announced a new, 25-date North American leg of their ongoing The Book of Souls tour. Ghost will be the opening act for this trek, which kicks off June 3 in Bristow, VA and will wrap up with the band's first-ever show in Brooklyn, NY, on July 21 at the Barclays Center.  This will be Iron Maiden's second stateside visit in support of their 2015 double album The Book of Souls.
"We are really looking forward to returning to North America for a full tour," said bassist Steve Harris. "We had always planned to go back there and to the UK as last year, due to the global nature of the tour and the period it took, we just didn't have time to cover them properly and we do still like to get to fans in as many places as possible!  So this year we're able to reach many more cities in America, including a return to places Maiden haven't played for many, many years like Lincoln, Nebraska, Minneapolis, Oklahoma City and Oakland, California. We also welcome playing in Brooklyn for the first time.
We will, of course, be bringing the full production with us including all the Eddies and the Maya-themed stage sets. We're still deciding on the final set-list and we'll work that out once we get into rehearsals. Most of our North American fans haven't seen the show yet, so as we want to give them the same Book of Souls live experience that we took around the world, it's unlikely we'll change much. And of course we know our fans appreciate us playing a lot of the older songs too, so we will continue to do that!"
More info at IronMaiden.com
Alice Cooper and Deep Purple Announce Co-Headlining Tour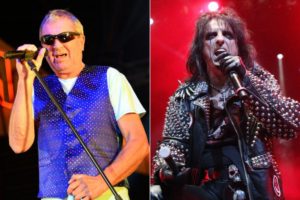 Alice Cooper and Deep Purple will head out on the road together later this year with special guest the Edgar Winter Band.  The co-headlining tour is currently scheduled to stop in 18 US cities and Toronto, Canada, starting in Las Vegas on August 12 and continuing through September 10.
The tour will find Deep Purple in the middle of what's being billed as their Long Goodbye Tour.  They are currently promoting their upcoming studio LP, Infinite, due to arrive in stores on April 7. Cooper, meanwhile, is working on a new album with the surviving members of his original band.
Saxon Added As Headliner For Ramblin' Man Fair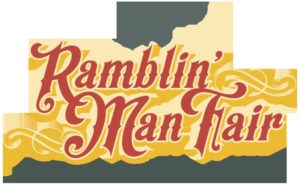 Saxon have been added as one of the headliners for the newly expanded July 2017 Ramblin' Man Fair music festival to be held at Mote Park in Maidstone, Kent.  Saxon will lead the lineup on Friday night which will also include performances from Last In Line and the Graham Bonnet Band.
Frontman Biff Byford had this to say, "After a great time at the first Ramblin' Man Fair, we are very happy to be asked back to headline the inaugural Friday night this year. With all the hits and more coming your way, get out your denim and leather – it's going to be special."
Other announced acts include ZZ Top, Extreme, Dokken, and more.   Check out the lineup and find more details here.
Zakk Wylde's Zakk Sabbath Announce First Ever US Tour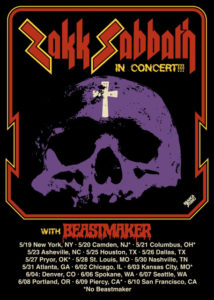 Zakk Sabbath, the Black Sabbath cover band/supergroup featuring Zakk Wylde (Black Label Society, Ozzy Osbourne), bassist Blasko (Ozzy Osbourne, Rob Zombie) and drummer Joey Castillo (Danzig, Queens Of The Stone Age) will embark on their first ever US headline tour May 19 – June 10.  The supporting act will be Beastmaker.
Ticket information is available at ZakkSabbath.live.