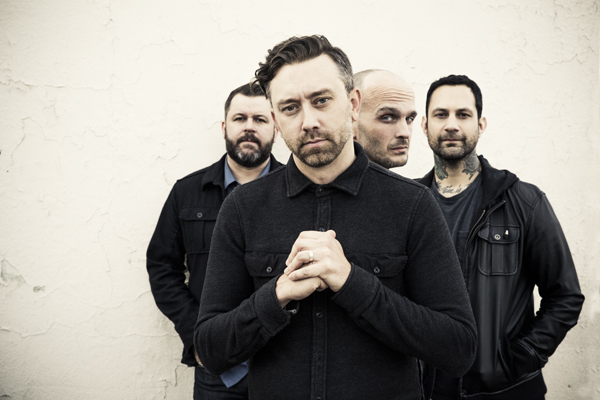 WOLVES (Virgin Records), the new album from Rise Against, is out today and available everywhere. Visit https://EMIMusicAus.lnk.to/RiseAgainstWolvesMO.  Recorded with GRAMMY®-winning producer Nick Raskulinecz (Foo Fighters, Alice in Chains, Deftones), WOLVES is the follow-up to 2014's The Black Market, which hit No. 1 on the Alternative, Top Rock and Hard Rock albums charts in the U.S. and topped album charts in Argentina, Brazil, Canada and Germany.
WOLVES is currently riding high in Australia, sitting at #1 in the iTunes Rock album charts and at #4 overall iTunes album charts. Heavy Mag praised the album, giving it 4/5 Stars and saying "Eighteen years and eight albums into their career and Rise Against deliver one of the most important albums of their career in the form of WOLVES.". Hysteria Mag also gave props for the album not playing around – "Rise Against waste no time getting to business. Wolves lunges straight for throat with the opening and title track. Caught up in the lasso of a chorus, and blindsided by some impressive riff trickery; Wolves is a brutal, yet effective introduction to the album. Hoo boy here we go."
Kerrang awarded WOLVES five out of five stars and noted, "The world may be getting worse, but Rise Against are still getting better." Praising the album's "fervent first single, Rolling Stone said, "'The Violence' is packed with jagged guitar riffs and rumbling drums that combine with Tim McIlrath punchy vocals to create a furious tension that finally bursts with a soaring chorus. 'Are we not good enough?' McIlrath howls. 'Are we not brave enough?/ Is the violence in our nature just the image of our maker?'" View the lyric video for "The Violence" below.
Rise Against is Tim McIlrath (lead vocals/rhythm guitar), Zach Blair (lead guitar), Joe Principe (bass) and Brandon Barnes (drums). Throughout its career, the band has kept its moral compass steady, using its international punk platform to speak out for social justice. With WOLVES, the band challenges fans to join them in recognizing the power within and creating a bold new identity together.
WOLVES is out now through EMI Australia and can be purchased HERE.