A roundup of the latest news from Napalm Records including updates on Samael, Exit Eden and Thy Antichrist.
Swiss black metal pioneers SAMAEL have already given fans a first glimpse of their upcoming album "Hegemony" in the form of a music video premiere for the track "Angel of Wrath".
"Hegemony" is not only an exceptional addition to the SAMEL discography alongside albums such as "Passage" and "Eternal" the album will also mark the band's 30th anniversary!
The band states:
"The creative process that leads to the completion of « Hegemony » took over 4 years. Throughout that time we lived with and saw each song growing into what they finally became.
« Hegemony » is an album that acknowledges the world we're living in, and emphasized on the effort to take control of that world. It's all about change and evolution.
It's a strong statement, a testament of our time and a call for revolution."
Founded in 1987 as an old school black metal act that was influenced by the likes of Bathory, fellow countrymen Celtic Frost, and Venom, the brothers Vorph and Xy later developed the band's style further, leaning toward a more industrial dark metal sound.
The highly anticipated album "Hegemony" will be released on October 13, 2017 via Napalm Records!
"Hegemony" will be available as Digipak, Digital Download and Vinyl and in the following formats:
4-page Digipack
2LP Gatefold black
2LP Gatefold gold (via Napalm Records Online Store only)
2LP Gatefold red (via Napalm Records Online Store only)
Deluxe Box DELUXE BOX incl. 1CD 4 Page Digipack, Flag, 10x10cm Logo Patch and Pendant
Pre Orders Available from
https://shop.napalmrecords.com/samael
www.nervegas.com.au/samael-hegemony-cd
www.nervegas.com.au/samael-hegemony-vinyl-lp
———————————–
EXIT EDEN is the new Symphonic Metal All-star Band featuring charismatic singers Amanda Somerville, Clémentine Delauney, Marina La Torraca and Anna Brunner.
Despite their diversity, these 4 singers blend together personally as superbly as they do vocally and this constellation creates extraordinary and powerful ideas.
The highly anticipated debut album "Rhapsodies in Black" is out now via Napalm Records
Just in time for the album release EXIT EDEN unveils a brand new music video and Backstreet Boys cover "Incomplete".
Amanda commented on the track:
"The outpouring of affection from you all has been so incredible that we wanted to give you a little early treat before the album release tomorrow.
We would never leave you *incomplete*! So here it is, folks: our newest video with… "Incomplete!" "
EXIT EDEN's debut "Rhapsodies in Black" is home to a colorful mix of international super hits from Rihanna to Madonna, from Depeche Mode to Adele, and many more. Still and all, it's miles away from being just a cover album.
This power package has already released two music videos! Get a look at these stunning releases: "Unfaithful" originally by Rihanna can be seen HERE and the hit single "Impossible", originally performed by Shontelle HERE!
Tracklist:
Question Of Time
Unfaithful
Incomplete
Impossible
Frozen
Heaven
Firework
Skyfall
Total Eclipse
Paparazzi
Fade To Grey
Out Now!
www.nervegas.com.au/exit-eden-rhapsodies-in-black-cd
———————————–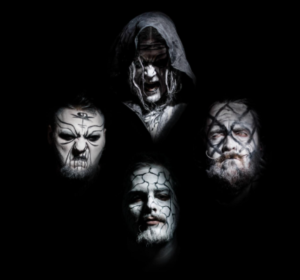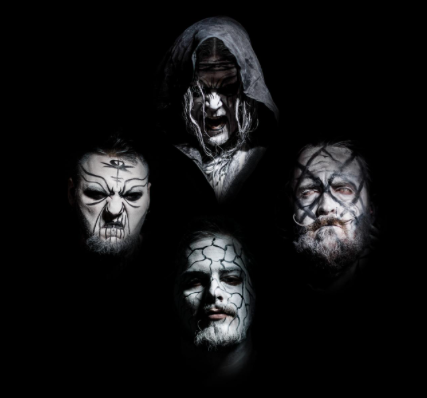 Hailing from Colombia, South America and recognized as a prominent band in the Latin American metal scene. Thy Antichrist is an existentialist black metal band showcasing extreme elements that's been making tidal waves in the underground metal community since 1998.
Thy Antichrist has taken to the masses with notable festival appearances with some of metals biggest names.
In 2016, Thy Antichrist found a home with the reputable Extreme Management Group, as well as joined the roster of well-known booking agency, Continental Concerts. With a stout history and commanding presence,
Thy Antichrist has tremendous potential for further growth going into 2017 with the worldwide signing with Napalm Records!
Andres Vargas on the signing with Napalm Records:​
"Someone from the past told me that dreams can come true if you work hard for them every day. If you fight for the candle of your dreams, someday they can turn into incandescent fire! It's an honor to be the first Latin American band formed in Colombia to be part of the prestigious Napalm Records roster. I want to express a sincere gratitude to my brothers in the band, Robert, Ben and Chris also to our manager Mark Müller, Extreme Management Group and J-F Dagenais, but mainly to our FANS and friends around the world for supporting Thy Antichrist throughout the years. You are our reason to be! I'm accepting with humility the opportunity to be part of the Napalm Records family. A new journey just starts and we are working hard to deliver the best of our wicked art! Cuernos Arriba!"
The band has created a first teaser as well.
A brand new full-length album titled "Wrath of the Beast" is already scheduled for an early 2018 release. Napalm Records is proud to welcome Thy Antichrist as such a hardworking, ambitious and promising band to the roster!
The band has taken huge initiatives in branding their sound as well as successfully being heard on many continents with a giant worldwide following. Thy Antichrist has without a doubt connected with fans and created a loyal fan base eager to see what's coming next. And so are we!
THY ANTICHRIST Line Up:
Andres Vargas "Antichrist 666" – Vocals
Robert Coronado "Abyssus" – Guitars
Benjamin Shanks "Frost Giant" – Bass
Christopher Stropoli – Drums
www.facebook.com/pg/THYANTICHRIST