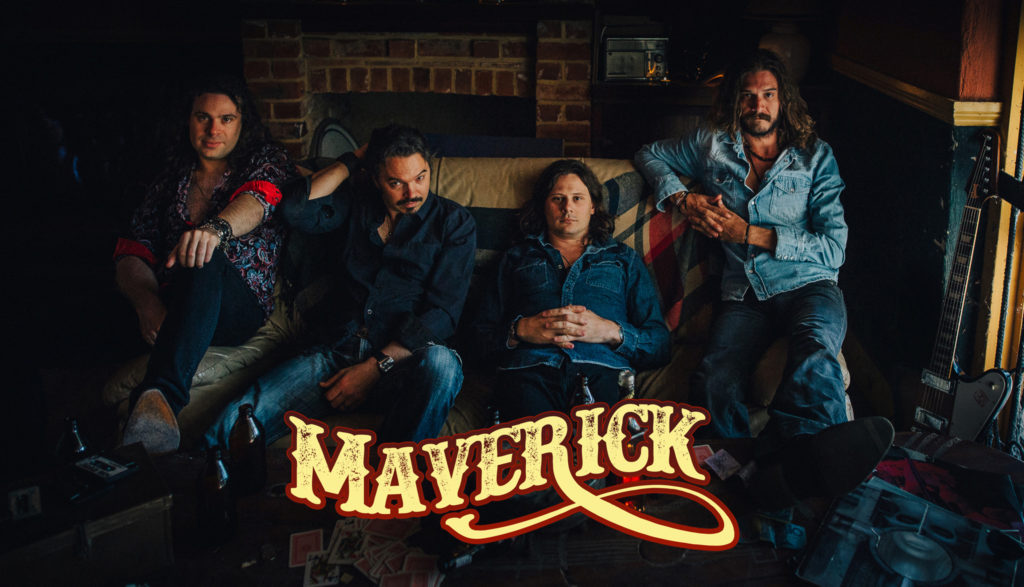 It gives all of us here at 'The Rockpit' great pleasure in officially welcoming to our Artist Management and Representation roster, Western Australia's very own 'Killer Quartet'- 'The Mighty', 'The Purveyors of Front-Bar Notoriety', 'The Unstoppable Rock'n'Roll Aphrodite' – MAVERICK!
Maverick has recently signed to The Rockpit's Artist Management and Representation roster. The partnership covers all aspects of artist management and industry relations including international touring and label acquisition.
"With Maverick's debut album 'Firebird' already receiving critical acclaim and consumer praise without industry support to date, The Rockpit is in a great position to capitalize – bringing the music to a wider audience and the band to the world stage".
Maverick's Merchandise and Debut album 'Firebird' will also be available for purchase through The Rockpit website store.
"'Firebird' will be the inaugural digital record that will be available for purchase through our proprietary Digital Download platform that caters specifically to Rock and Metal Bands worldwide."
Look out for more exciting news to come shortly!