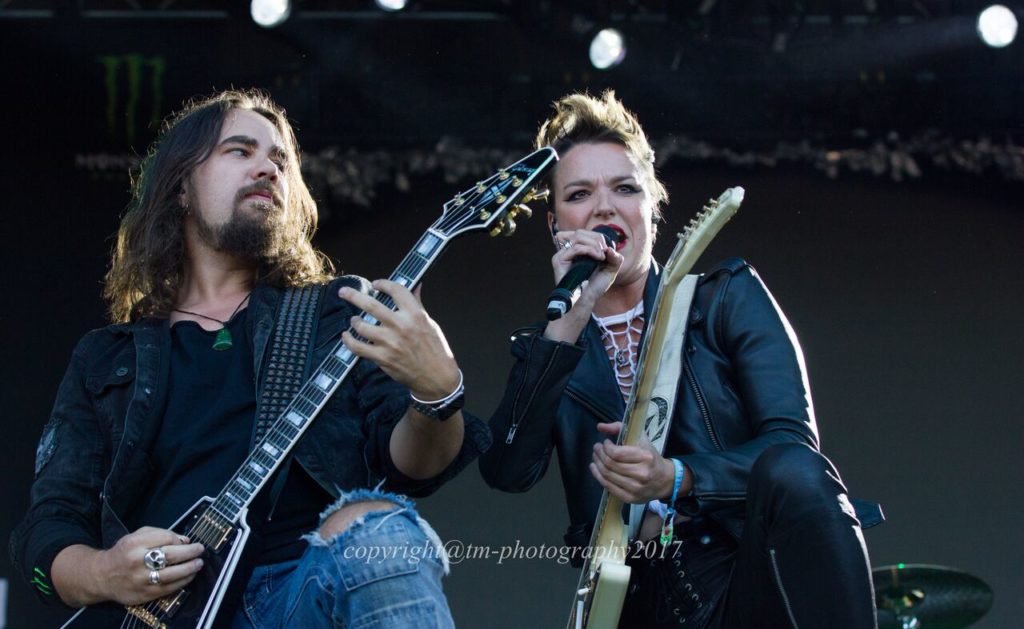 Produced by Danny Wimmer Presents, America's premier production company for rock music festivals, Louisville's Louder Than Life features a selection of award-winning bourbons, whiskey, spirits, craft beer, the best food Louisville has to offer, along with a powerful music lineup of rock legends and breaking talent performing on three stages. The festival celebrates the bourbon culture and culinary heritage of this unique American city.
Ozzy Osbourne featuring Zakk Wylde, Prophets of Rage, Five Finger Death Punch, Rob Zombie and Incubus top the bill for the fourth annual event along with Halestorm, Gojira, The Pretty Reckless, In This Moment, Eagles of Death Metal, Thrice, Hollywood Undead, Of Mice & Men, Steel Panther, Falling In Reverse, Sleeping With Sirens, Nothing More, Beartooth, Starset, We Came As Romans, Lacuna Coil, Miss May I, Radkey, Bleeker, While She Sleeps, Greta Van Fleet, Fire From The Gods, '68, Badflower, He Is Legend, Black Map, DED, Through Fire, Palisades, and BITERS.
The Louder Than Life festival lured thousands of fans this past weekend in Louisville, Kentucky. One or rocks biggest icons Ozzy Ozbourne headlined the festival Saturday night and Prophets of Rage headlined the festival Sunday night. Along with several amazing bands on this year's line up.
One band in particular that had the crowd mesmerized from the moment they hit the sate was Michigan's own Greta Van Fleet. They released their debut studio EP, Black Smoke Rising in April 2017. The guys have been pretty busy touring since then. Greta Van Fleet has been hailed as the "Zepplin reborn". Their music is definitely reminiscent of true classic rock with wailing guitars, catchy riffs and vocals that seem to captivate the audience right from the get go.
The Prince of Darkness shows no signs of slowing down anytime soon playing a full set-list with long time friend and band mate Zakk Wyldde. They played songs from his own library as well as some Black Sabbath tunes.
Full Ozzy set list
Bark at the Moon | Mr. Crowley | I Don't Know | Fairies Wear Boots | Suicide Solution | War Pigs | Drum Solo | Iron Man | Shot in the Dark | I Don't Want to Change the World | Crazy Train
Encore: Mama | I'm Coming Home | Paranoid
The rest of the line up included, Rob Zombie, Five Finger Death Punch, Incubus and so many more with a wide range of rock genres.
PHOTO GALLERY
Photos by TM Photography