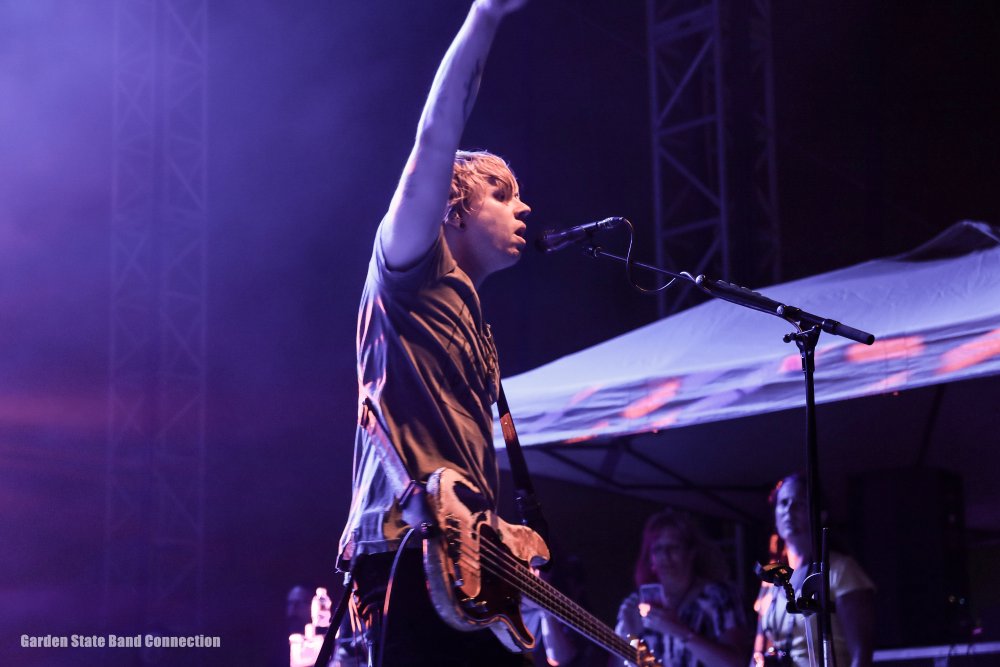 Fans of all ages were treated to a stellar performance by Lifehouse at the Stone Pony Summer Stage in Asbury Park, New Jersey. Lifehouse is an American band based out of Los Angeles. The band consists of Jason Wade (lead vocals), Bryce Soderberg (bass guitar, backing vocals) and Rick Woolstenhulme, JR. (drums). The band is currently on tour with Switchfoot who was an opening act for the August 10th show.
The band recorded their first album in 2000, "No Name Face". It included their biggest hit "Hanging by a Moment," which was their most played song on the radio. Their first headlining tour was announced in August of 2001, which would be in support of "No Name Face" (Wikipedia). Lifehouse has been playing music for almost two decades. During their music career, the band released 7 studio albums. Lifehouse has shared the stage with many artists such as the Goo Goo Dolls, Matchbox Twenty and Pearl Jam. Despite many lineup changes throughout the years, they are still going strong.
The Lifehouse setlist from the Stone Pony show consisted of songs from their "Greatest Hits" record which was released on July 14, 2017. If you have been a longtime fan, then you will definitely enjoy this album which includes all of their best songs such as "You and Me" and "First Time". People have described their shows to be more upbeat and energetic, giving off a different vibe from the record. Whether you choose to see this band live or listen to them on the radio, you will not be disappointed!
They concluded the show with a spectacular encore, ending with their biggest song, "Hanging by a Moment." The band extended the song by getting the crowd to sing the chorus over and over again. This was a great ending to a great show on a beautiful Summer evening, as they move forward on their six week summer tour with Switchfoot. You do not want to miss their homecoming concert at the Greek Theater in Los Angeles in September!
PHOTO GALLERY
Photos by Kimberly Ann of Garden State Band Connection