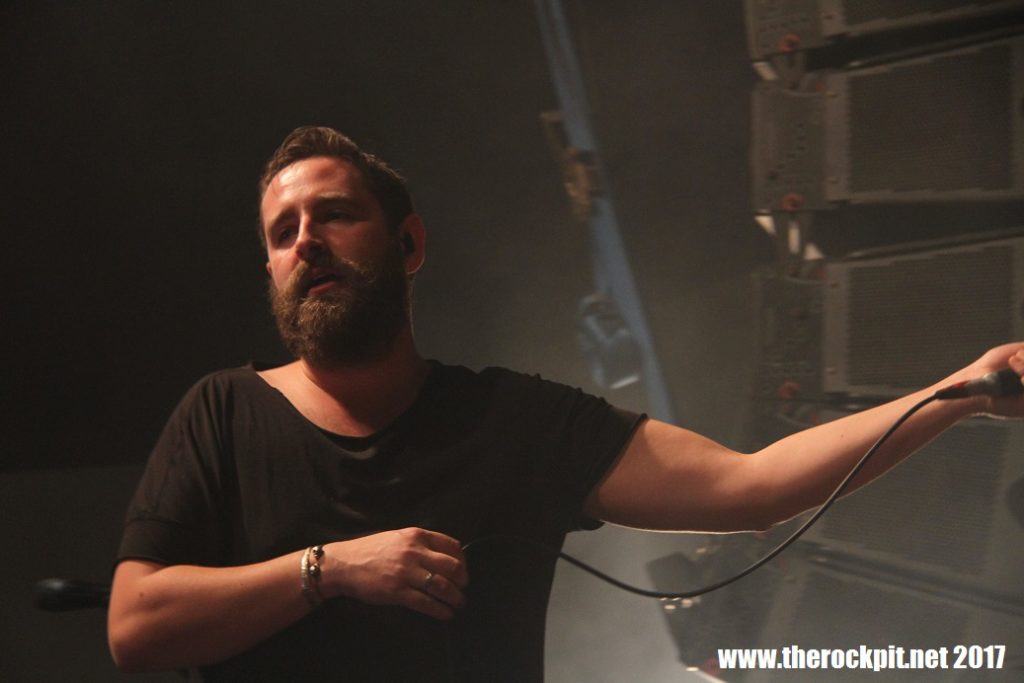 Kingswood are on of those very few Australian Rock bands that stand in that exciting 'no mans land' between the real shot at the big leagues and homegrown hugeness and 'rest of the world' mild appreciation.  Jet stood there, Powderfinger stood there, but few hard-rockers have made that jump successfully. Kingswood are the most likely because with their latest album After Hours, Close To Dawn they seem to have put their finger on a sound that takes things beyond  the hard work they had already done and casts the net across an even wider potential audience.
It doesn't help either that the kids love it of course, and as the Melbourne rockers take the stage to commence their new tour that really only seems like minutes since their last: it's that dedication and hard work that will get them through that glass ceiling.
There's only one thing that make me wonder if they've thought it through completely and that's the appallingly dim back-lit blue and red lighting. Now as a photographer dim  lights are bad enough but back-light it in those colours and then add some thick smoke and you really are taking the piss.  Does it colour my overall outlook on the band? You bet it does. Would a photographer prefer to drive for an hour take a bunch of photos that are of no practical use then get back in the car or just be told 'no photos'? What do you think?
Rant over, the music, if not the visuals, are actually pretty good as the band opens with 'Library Books' then 'Sucker Punch' before the majestic 'Like Your Mum' lands the perfect opening trifecta and all he reasons why everyone in here loves Kingswood is apparent in just that snatch of the set.
The 'Looking For Love' which opened up the set a few months ago and opens up the new album comes next with that vintage classic 'I Can Feel That You Don't Love Me' swiftly behind. On stage Kingswood are rather restrained in their gloomy light's and banter is a minimum. 'She's My Baby' is a nice inclusion from the 'Change of Heart EP' and he staple 'So Long' one of our favourites live.
Deeper in the set the new album takes over as: 'Rebel Babe', 'Atmosphere' and the soulful 'Golden' come back to back before the new song pressure is released with 'Medusa' from the 'Change of Heart' album. The rest of the night just gets better with new album highlight 'Big City' getting a lot of love as does an awful take on the awful 'Say My Name' by Destiny's Child.
Taking it home you really couldn't ask for three finer songs as 'Ohio' which is sung beautifully by the crowd in wavering falsetto, sounds the retreat before 'Micro Wars', still possibly my favourite song gets the crowd jumping and 'Creepin" the new single closes the show. My only gripe was probably the dropping of 'Alabama White' which is always a song that had been close to the set highlight for me.
Support tonight came from Dear Seattle and The Vans, two great fits for Kingswood and both of whom put on great shows, if similarly lit. The only shame really was that a local band didn't get a minute in the spotlight, hey wait a minute there was no spotlight…
Kingswood's latest may be on the experimental side but tonight they proved it translates so well into the live arena. It's well worth the effort to catch these guys live but would I go and photograph them again? Never.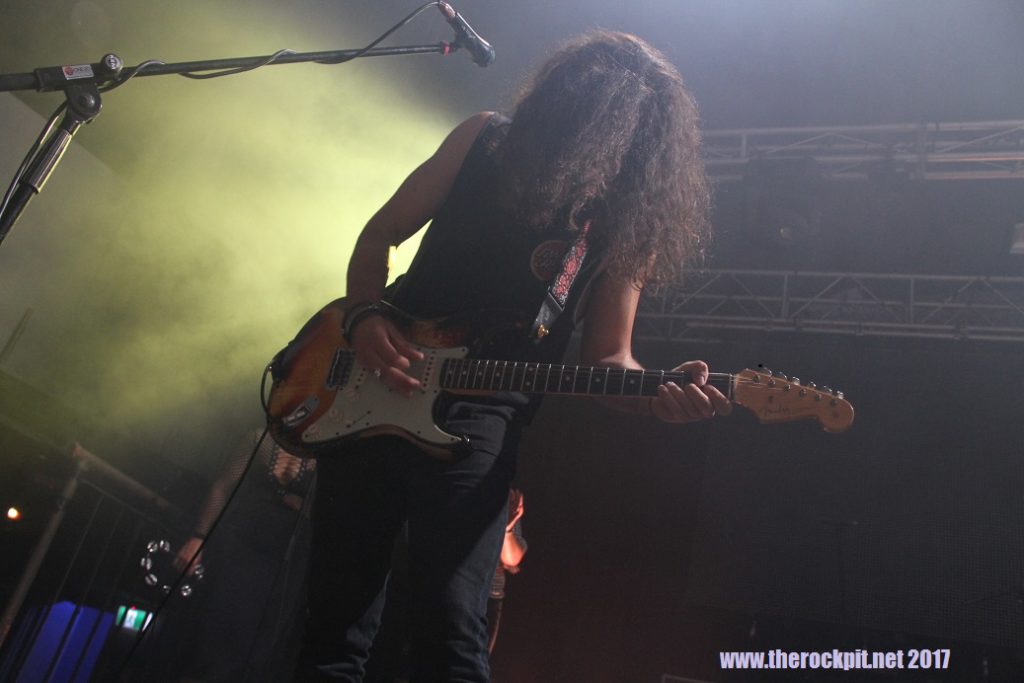 Kingswood supported by The Vanns and Dear Seattle
Friday, 6th October
Metropolis, Fremantle
Tickets: Official Website
Saturday, 7th October
Dunsborough Tavern, Dunsborough
Tickets: Official Website
Thursday, 12th October*
Edge Hill Tavern, Cairns
Tickets: Official Website
Friday, 13th October*
Dalrymple Hotel, Townsville
Tickets: Official Website
Saturday, 14th October*
Magnums, Airlie Beach
Tickets: Official Website
Sunday, 15th October*
Mount Pleasant Hotel, Mackay
Tickets: Official Website
Friday, 20th October
The Met, Brisbane
Tickets: Official Website
Saturday, 21st October
Night Quarter, Gold Coast
Tickets: Official Website
Sunday, 22nd October
The Northern, Byron Bay
Tickets: Official Website
Thursday, 26th October
Coffs Hotel, Coffs Harbour
Tickets: Official Website
Friday, 27th October
Metro Theatre, Sydney
Tickets: Official Website
Saturday, 28th October
The Long Jetty Hotel, Central Coast
Tickets: Official Website
Friday, 10th November
Whalers, Warnambool
Tickets: Official Website
Saturday, 11th November
Fat Controller, Adelaide
Tickets: Official Website
Friday, 17th November
Karova Lounge, Ballarat
Tickets: Official Website
Saturday, 18th November
Forum Theatre, Melbourne
Tickets: Official Website