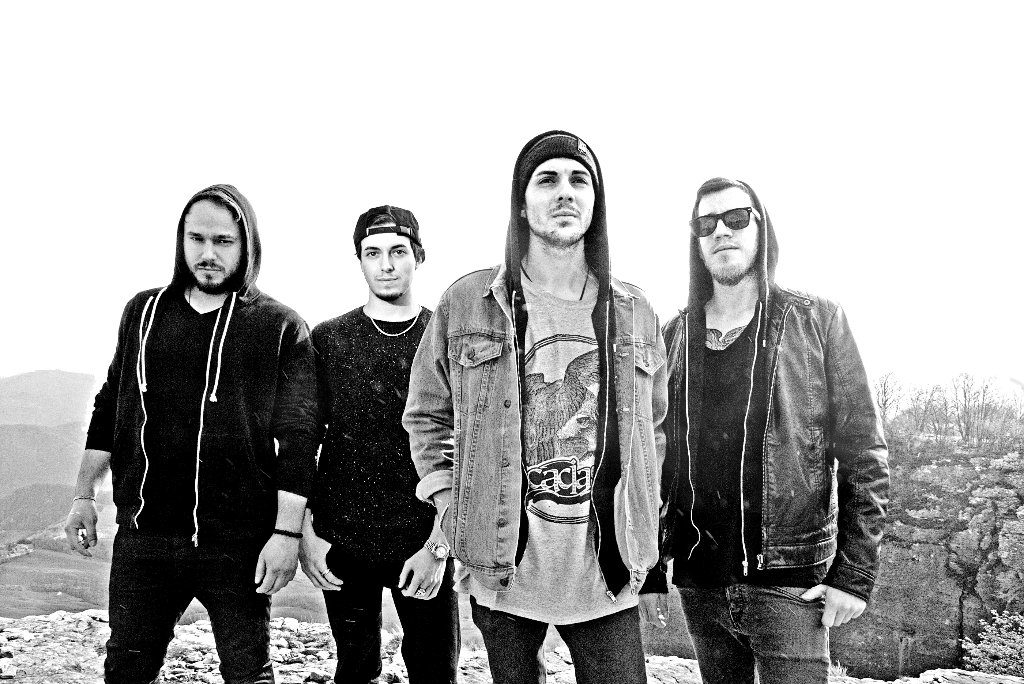 Dedalus Project's new music video for their latest single 'Phaneron' is out on Beheading The Traitor.
Regarding the song, singer Jacopo Busetto said:
"Phaneron is the only portion of reality we can perceive through the limitation of our senses. The song is about realizing this limit, and surpassing it."
The single 'Phaneron' by Dedalus Project is available worlwide on main digital stores such as Spotify, iTunes, Apple Music, Deezer, Google Play Music, Amazon Music, Groove, Tidal, Deezer.
The video is directed by: KHURO Graphics & E K O H . graphics
Based out of Parma, Italy, 8-string guitar/syncopated heavy quartet Dedalus Project started in 2013 with a lineup consisting of Jacopo Busetto (vocals), Dario Zatti (guitar), Fabien Squarza (drums), and Robert Scuta (bass).
Mixing different tastes on a good progressive, math and metalcore blend, Dedalus Project released their first album "Entropia" in 2014 featuring the singles 'Anathema' and 'Noumeno'.
2015 marks the spot for the band's second release, a 6 tracks EP titled "Vessels" which features a different, modern and heavier sound. With the melodic yet aggressive new sound the band made a name out for themselves and got the chance to share the stage with international acts as Hacktivist, Kadinja, Neberu, Damned Spring Fragantia and Shields.
Constantly manipulating and playing with their own sound, the Italian quartet started 2017 in a new aggressive mode with the release of a new single titled 'Phaneron'.
https://www.facebook.com/DedalusProject