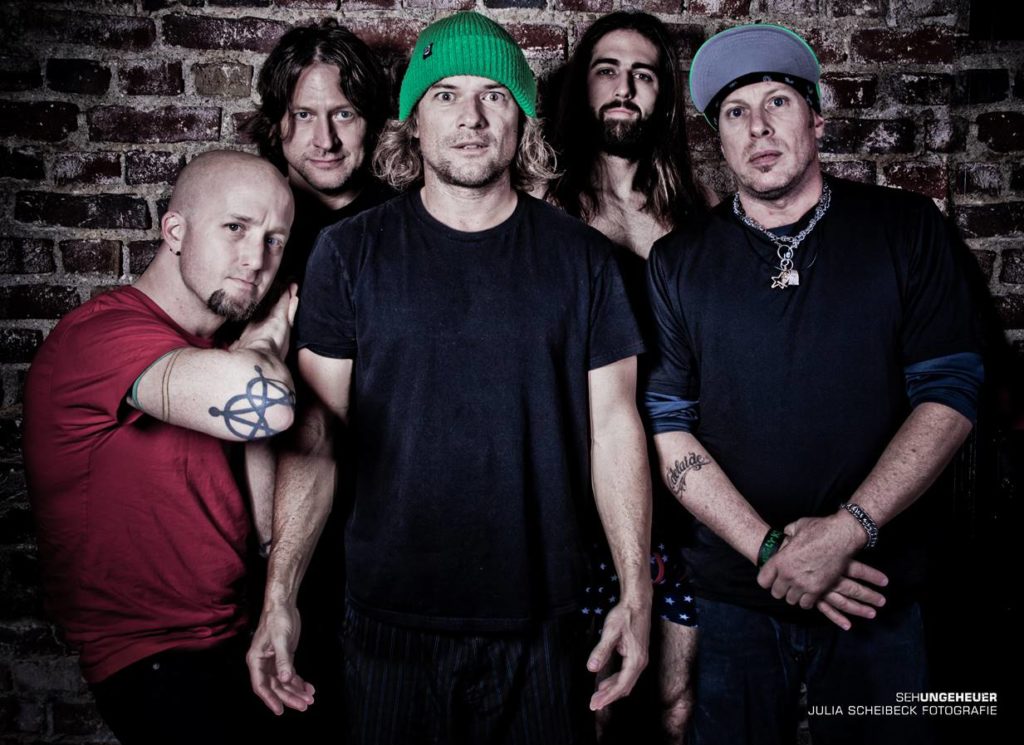 It was 1992 and a young band named Ugly Kid Joe featuring a bunch of snotty nosed kids dancing around the beach singing about hating everything exploded on TV. It was a stark contrast to the popular grunge scene which was booming but that didn't matter to the legions of fans who caught onto the California hard rockers who continued with a succession of further hit songs including a wildly popular cover version of 'Cats In The Cradle'. 25 years later after the release of 'America's Least Wanted' that includes an extended hiatus in the late 90's and a reunion a few years back, Ugly Kid Joe remain a hard rock favorite who never lost that edge that made them successful in the first place. The band return to Australia this December to kick off the 25 year celebration of one of the most iconic rock albums in the 90's where they are set to perform the album in it's entirety, we spoke to frontman Whitfield Crane to discuss the tour, the 25th anniversary of the album and more.
Andrew: I guess you're busy with the press right now as everyone is excited about you coming to Australia, it's good to see you coming back again!
Whitfield: Yeah thanks man. Yeah it seems like it's got a good buzz which is nice and yes I've been doing a shit ton of interviews and I like it, it's going good. The Australian interviews or press or however you want to put them have a different rhythm than everyone else, we would be in England and it could be a shit show and you could get someone and there's no rhythm with them so the interview suffers because of that. So far everyone that I've talked to that's Australian, everyone has been cool. It's been very good, interviews have been good, the response has been great. Obviously it's the 25th anniversary of 'America's Least Wanted' and we're excited to come and knock it out of the park.
Andrew: Yeah this album was huge in Australia when it first came out 25 years ago and there are many memorable songs, many of which are played on the radio still to this day which is amazing. How do you feel about this album now that it's been 25 years? Does it feel like 25 years to you?
Whitfield: Not really because I don't think like that but when you're asked the question you have to think of that answer that it has been 25 years. Does it feel like that? It depends on what 25 years feels like. I've lived so much in that, that the making of that record is a long time ago and a lot of water under the bridge since then. But it's been 25 years obviously and we're fortunate to have a successful album back in 1992, nobody knows what they're doing in the first place so when we made a record when we were kids and we had a tour on the road and Australia was one of our favorite places to play. If I really want to be honest, for everyone to be alive and be friends still, we just got off tour together with the original lineup together with Dave Fortman in Europe for 2 months and it was genuinely fun reminiscent of the old days. Very rarely are you going to get the old team back together so for all of us to still be alive which is amazing – if you think about bands in general it's a small miracle – and then for us to be able to go, 'Hey we should go tour, let's have everybody agree on it', because it's 5 people's opinions and everybody goes, 'Fuck yeah let's go do that'. So let's start it off in Australia which of course was my wish so what better place to start it.
Andrew: Yeah it's great to see you come back and play all these songs from start to finish. Has there been any songs on this album that you had never played live before or have they all been done in the past?
Whitfield: I've been asked that question originally and my true answer is I'm not exactly sure as it was kind of a blurry time of my life. But I would think back then we didn't even have a catalogue yet that at that time we played everything that we had because at that time with the EP that we first put out and all of a sudden they wanted us to do headline sets and an EP is like 20 minutes long and then we had the full length record which was "America's Least Wanted" and once again the sets were now an hour and 45 minutes or whatever it was so I'm pretty sure the answer to that question must be yes now that I think about it. So I think so but I'm not quite sure.
Andrew: Well either way we will be hearing them all in December! I want to go back to when that album first came out as it was an interesting time in music, so many great bands were coming out and obviously the whole grunge thing and there was the behemoth type bands like Guns N ' Roses and Metallica. But you guys were, at least from my perspective and maybe some of the fans in Australia, seen as a kind of outsider kind of band as you didn't really fit into those genres that were blowing up really big and yet you guys really exploded. Did you guys feel you fitted in anywhere in particular or did you have that outsider mentality?
Whitfield: Outsider mentality as far as our peer group went, yeah we didn't fit in one bit and we never have. But as far as the masters go like Sabbath or Priest or Motorhead or Ozzy or Van Halen and all those bands, right on. So we fit in with the proven masters, those kind of guys loved us and we were like, 'Fuck yeah go on tour with those guys' but as far as the peer group goes, we didn't fit in, we're not ever going to fit in, I don't think we even wanted to fit in.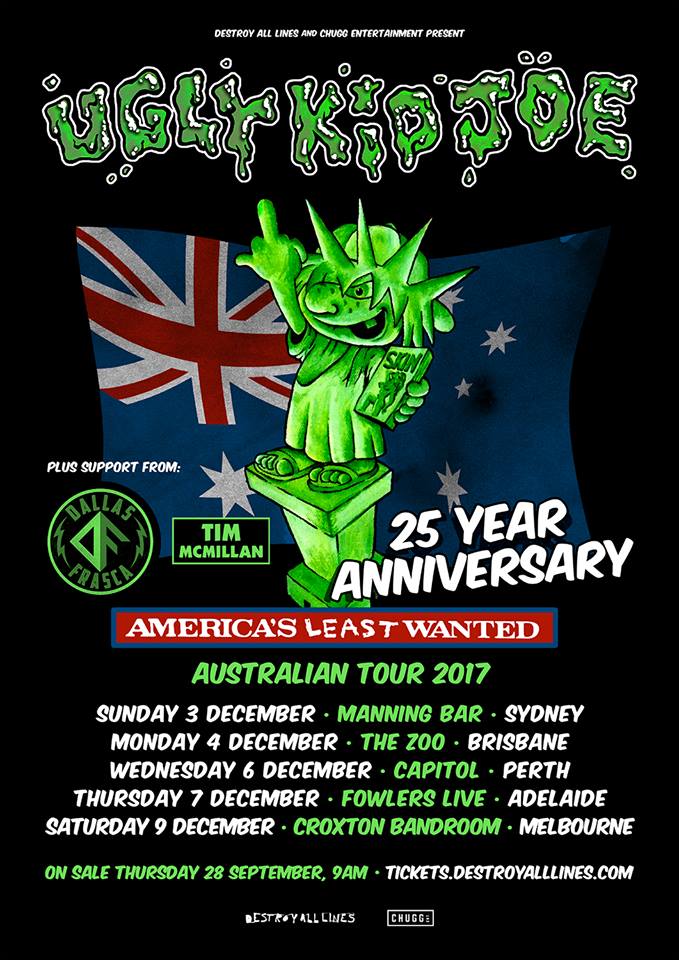 Andrew: Yeah that's interesting and obviously since that time you had broken up and then of course have reunited, what were the reasons for coming back? Obviously there was a lot of stuff that was water under the bridge now so to speak so was there anything that sparked the idea to come back together and play music again?
Whitfield: Absolutely. Dave Fortman our guitar player has gone on to be one of the big producers in the world, he's produced Slipknot and Evanescence and all kinds of fucking bands so he's a bad-ass motherfucker. And just to go back in the storyline, we were never mad at each other, when we split up nobody was mad, but now we just want to play. But when we got back together Dave Fortman was producing a band that our drummer was in and our drummer from '95 had been Shannon Larkin, a beast on the drums and they were making a record together and just shooting the shit like you would and then they called Klaus (Eichstadt, guitars) and said, 'Dave we can just go make a record tomorrow'. And Shannon was all about it, Klaus called me and I was like, 'Yeah dude I've been waiting for that call for 10 years'. I've always wanted to make music with these guys so not only was that the impetus of why and of course it's better late than never and then comes the fact that we were going to start touring and would anyone care and would it work and all those fears and it did work and it has worked and we've been touring around the world for 5 years. It's been cathartic and beautiful and you forget that there's a fanbase anywhere, I personally as a human being and as a singer let go of it all and I've done other music and I've done my life like everyone else has. So when we go tour around the world in various places, we look out at the crowd and people love these songs. Not just 'America's Least Wanted' but across the catalogue and I'm like, 'Holy shit people dig it!'. When I'm doing what I do like getting a coffee I'm not thinking about Ugly Kid Joe, I'm thinking about what kind of coffee should I get. So it's been a really cathartic experience for all of us and the thing about it is music is such a common theme for all of us, if you imagine if you found your band members and made music and toured around the world and imagine that synergy that exists and is pure and if you're not doing that exact discipline which is playing together and making a record then you're still friends but you're not really connected. So you imagine this opportunity that we're living now which we're all together and we're laughing and we can't help but revert to being the younger versions of ourselves. There's a lot of laughter and fun and really good body language on stage because we're not chasing anything, we have nothing to prove. We're just out there making music and share that with the fans and hopefully creating some joy really as that's what we're doing.
Andrew: When you first came back together and did that first tour, what was the feeling like within the band? Were you a bit nervous or plain excited?
Whitfield: I was totally nervous and excited. So both, there's a duality there. The first show we played was June 6th 2012, the first show we literally played in 16-17 years at this place called the Underworld and London, England and I was like, 'Is anybody going to go?' What happened was it fully sold out with crazy energy and I was like, 'No way!' It's like I was saying before, a lot of people actually like this band but you don't know! If you leave for 15 years, do you really matter? I mean probably not which is fine, I would understand that but the band matters to some people, enough to fill a room. Then the big test was Download which was 4 or 5 days later and we played the second stage and I was like, 'Wow is anybody even going to stay and watch this band' and it was the most people that they had ever had watching the second stage at Download. It was 60,000 people just packed in and to our site it was insane and I'm like, 'No way!' We didn't have our chops back yet, we weren't the greatest entity as we hadn't played enough together but that doesn't really matter but the energy or the connection or the love or whatever that is that a band and the fans have, the synergy I guess, 'Holy shit, there it is'. You go by the signs and there's been a lot of good signs and we keep moving forward playing and it feels real good.
Andrew: And you were in Australia a couple of years ago I think when you came over with Skid Row, how was that tour for you guys?
Whitfield: That was cool, that was 2014. That was really cool.
Andrew: How were the Skid Row guys like to tour with? Were they fun to tour with especially in Australia?
Whitfield: We've toured a bunch with them! You gotta give those guys credit because they don't have their original singer and they've been out there swinging through the fences. Ugly Kid Joe stopped making music for 15 years, they didn't stop. They have been playing and playing so those dudes have not been fucking around, they're going to make music and they're going through the singers and whatever that is. I thought they were all genuine good dudes, I really connected with Snake who is a really funny and smart man. I mean we all grew up with them because Skid Row was before us so imagine like, 'Wow there's the dudes from that band'. So everybody was good, we toured all around the world with them and probably did 50 shows wth them in Europe and Australia and New Zealand and everywhere else so it was a long run and I think we made a great connection with that band.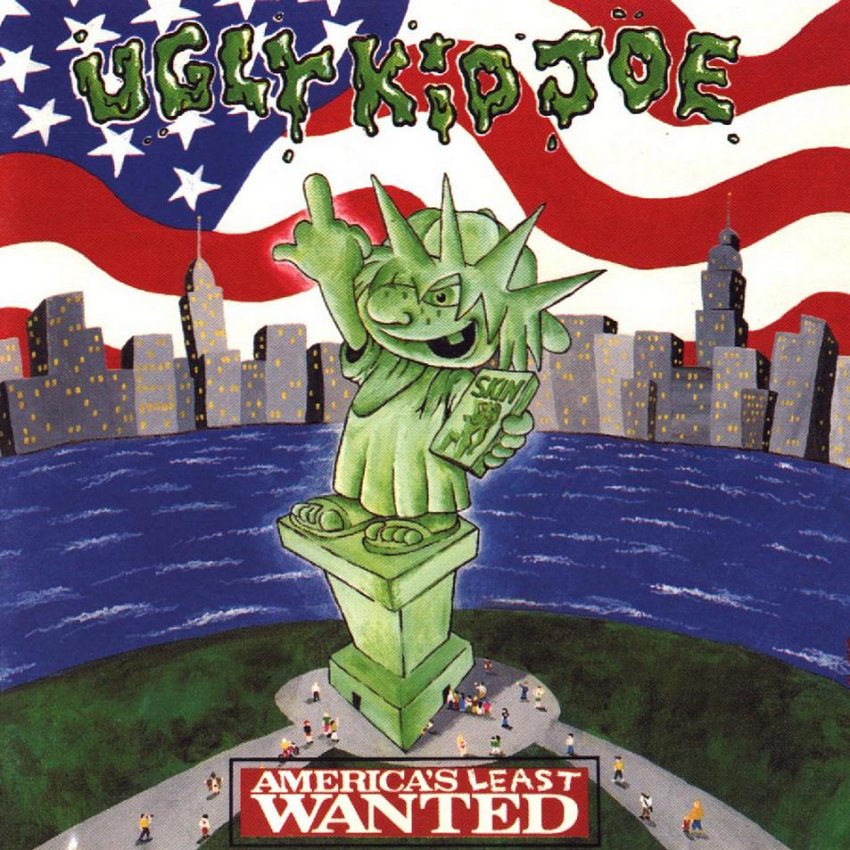 Andrew: It seems like given what's happening now that you have a much bigger appreciation for Ugly Kid Joe. You had an album come out a couple of years ago so will you be now thinking about making new music?
Whitfield: I'll always be making new music, Ugly Kid Joe new music for sure. I have a new band called Yellowcake out of Melbourne, Australia with a guitar player named Jeff Curran, we recorded at Hot House Studios in St. Kilda and that will be out in the next 6 months. I have another project called Orchestra Of Doom where I sang with a 34 piece orchestra with no electric instruments, all Black Sabbath songs with note music transcribed, that's killer. I mean as far as being creative with Ugly Kid Joe or any form of creativity doing music, I feel the most at ease and the most solace when I'm creating shit. So yeah back to Ugly Kid Joe, the fact that Dave Fortman is a bad-ass producer means we're looking to do that shit in- house, so yeah we're going to be making new music 100 percent.
Andrew: Awesome, that's good to hear! I actually remember this Metallica tribute album years ago that came out around maybe 2000-2001 where you did vocals on the song "Welcome Home (Sanitarium)" which I absolutely loved. You guys kicked ass on that song and I think you played with Scott Ian (Anthrax) and Mikkey Dee from Motorhead, how did that come about? Were you guys asked to come together to do this tribute to Metallica or was that something all the band members were just keen to do?
Whitfield: There was this one guy and I forget what his name was and he was the guitar player for Kiss [Bruce Kulick] and that's one of the things he does, he does tribute records. So when he does that he'll go to his little next file and stick a bunch of musicians together which he did and of course I asked who else is on the track? And all you gotta say is Tony fucking Levin, Mikkey Dee, Scott Ian and I'm like, 'Yeah I would love to go do that'. So that's what he does and that's neat, I think it's a really healthy thing for musicians to go outside their comfort zone, play with other musicians and celebrate other bands so it's a perfect storm. I agree, I'm really proud of that track, it's great.
Andrew: Yeah it's weird that of all the the things you did outside of Ugly Kid Joe, that always stood out to me and I think it's because your voice is quite recognisable and everyone knows who you are as soon as you hit that first note. I guess that's something you have worked on, do you do anything to maintain your voice?
Whitfield: Sleep! I guess it's really easy, at least I think it is but I don't want to curse myself but I can aspire to different ways not to stress. Not to stress on life and just sleep and if I can do those 2 things then everything including my voice seems to get stronger.
Andrew: Good to hear! So do you have any last words for the Aussie fans before you come down in December?
Whitfield: Yeah come check out the shows! It shall be a kick ass rock n' roll show.
TOUR DATES:
Sunday 3 December – Manning Bar, Sydney 18+
Monday 4 December – The Zoo, Brisbane – 18+
Wednesday 6 December – Capitol, Perth – 18+
Thursday 7 December – Fowlers Live, Adelaide – 18+
Saturday 9 December – Croxton Bandroom, Melbourne – 18+
Tickets through Destroy All Lines