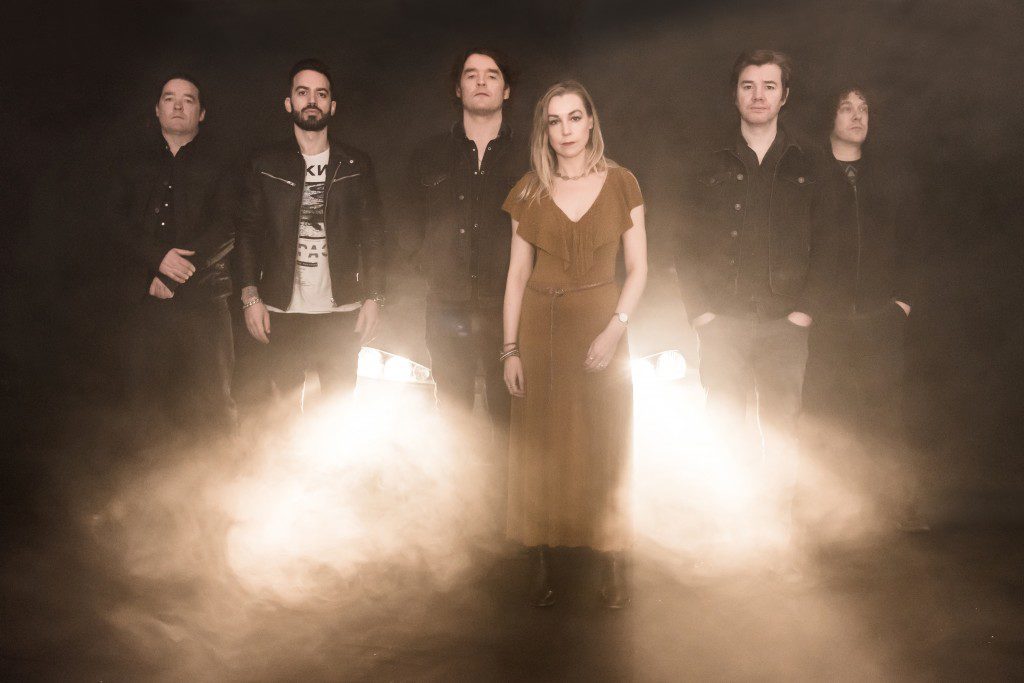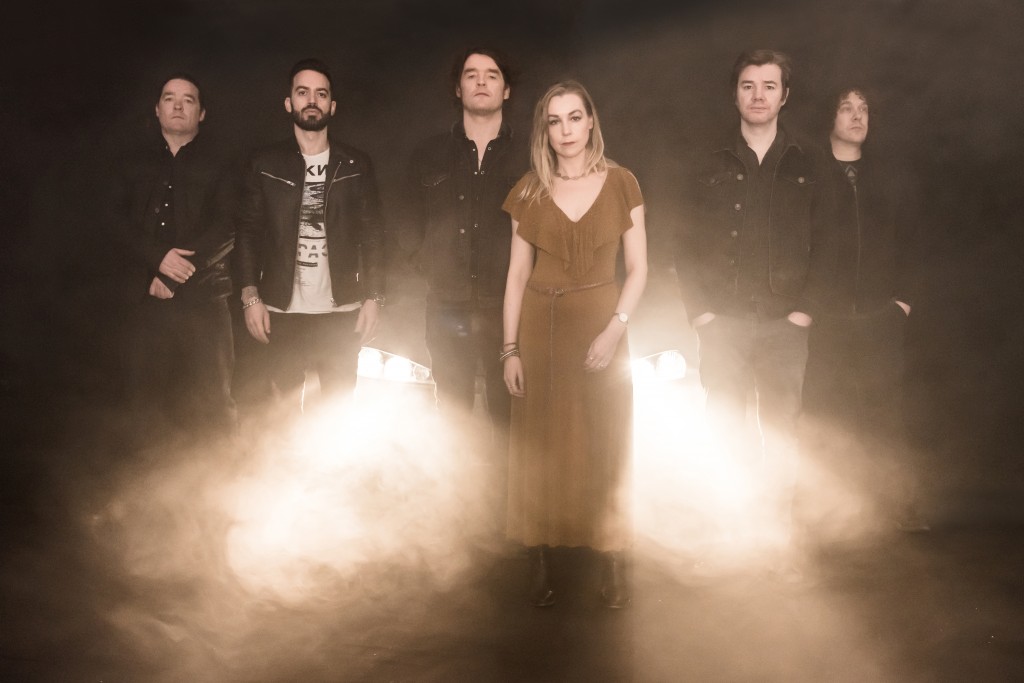 Stargazing Post-Progressive Rockers Anathema return to Australia this December to celebrate the release of their highly anticipated 11th album The Optimist. Following their celebrated stripped down shows of 2015, Anathema are bringing their full electric show to blast the cobwebs out of the rigging. We speak to Vincent Cavanagh about the new songs and the upcoming tour.
Andrew: So you have the new album out and of course the big news for Aussie fans is you are coming back again for another tour!
Vincent: Yeah at the stage we are right now, we've finished everything and putting together the live show and that is going to add a whole new dimension to how the band perform.
Andrew: The last time we saw you was in 2015 when you came over and did the intimate and really cool acoustic show which was a fun idea. How did you enjoy the tour?
Vincent: Well that one they gave us a few extra dates so we got to see a bit more of the country. But really what we're about is we are a real live band so playing acoustic is all well and good but we enjoy playing as a full band more.
Andrew: Exciting to have you back anyway! So you have the new album "The Optimist", what can you tell me about the album and how it came together?
Vincent: It continues on a sort of theme that we picked up from "A Fine Day To Exit". If you look at the artwork from "A Fine Day To Exit", this album from 2001 there's a story in that artwork with the guy on the cover which is basically about somebody disappearing. A bit like that book "How To Disappear Completely And Never Be Found". He's basically chosen to completely erase his own life in order to start again but we never actually said what happened to him so this album has kinda picked the idea up and we literally go on a couple of days with him on these set of experiences while he tries to attempt to outrun his past and things catch up with him and take an unexpected turn. The songs are still autobiographical as they've always been but it's just at this point we're choosing to put them in the form of a surrogate character which is an interesting sort of visual way to do it for us and an interesting way to present these songs because it almost gives people even more of a chance to identify with this third person.
Andrew: What inspired you to continue this story then and go in this direction?
Vincent: We had the idea to have the story for the record and we had the title "The Optimist" and after a few of the songs had come together, Danny (Cavanagh) had basically been looking at artwork and fleshed this idea out and we ran with it from there. So basically we had a recording studio last year setup with my gear, it was basically an empty room and I set up my gear in it with mainly me and Danny and John (Douglas, drummer) now and again just came together and started to be completely open with the writing process and with each other. And once it really started to work and the material started to benefit from this free idea of not having any pressure or anything like that, not thinking of the past, not really thinking about anything really, just allowing whatever we've got to flow and develop and once a few of these songs got fleshed out it became obvious that this story from "A Fine Day To Exit" was one that had some pace to it. It did feel like someone was literally moving with this story and it had everything that we needed this music to represent so it was the obvious choice and from there we fleshed out the story even more and we developed some of the lyrics to fit it. But everything fell into place really, none of it felt contrived in any way. It all felt natural how it all fell into place which I guess is normal anyway really because it all comes from us, we still write from our own perspective.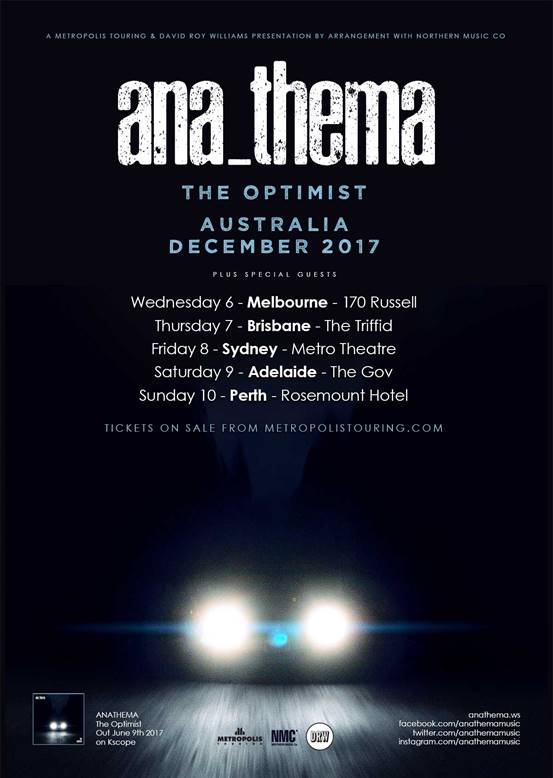 Andrew: I'm interested in the title and how the album was inspired by the storyline and how it could lead to the band members in a personal way so where is the title coming from?
Vincent: The Optimist is the name of the character, that's what we called him and considering his extreme decision that led him up to this point…I'm not if I would call him optimistic, moreover it's sort of heavily ironic. But at the same time with the story ending up in a place that was not expected but was the right place ultimately for him to be, there is some kind of hope in that. Perhaps he was unwittingly optimistic.
Andrew: Are you an optimistic person by nature yourself?
Vincent: No I don't think so, what I do is I make things happen. I have certain faith in if I do what's necessary in life, then the right things will happen. So yeah I have faith in that. I'm not pessimistic but it would be foolhardy of me to consider myself to be an optimist so I don't think so. I think it's more a case of you make your own luck in the world by having a positive attitude and doing your work and doing what's required of you.
Andrew: Yeah absolutely and I guess you must have put a lot of that into Anathema as well.
Vincent: Yeah definitely and as a human being as well. I think into the band what happens is the music itself is this idea that you're always on the cusp of doing something better and better and you're always constantly improving and evolving and there's always something you want to do that you haven't done before and I still have that feeling right now 20 something years later after we started as kids. I'm already thinking about the next album and how cool that's going to be and where we can develop with that is it also going to have a story line like this one or how are we going to develop the visual side of it. So there's still loads of ground to cover so I guess that's what fuels us as people really and I think it really is a case of doing the work and putting the work in. You should have a little bit of faith that good things will happen if you do what's required but it's a case of it's a lot of work involved so just don't be shy. It's one of the things about being the captain of your own ship in a way in that you kind of have a responsibility because nobody is forcing you to get up in the morning and do an 8 or 10 hour day but it's up to you. If you do it then you will see results but if you don't then there is nobody captaining the ship and you're just drifting, so you have an ethical responsibility to yourself.
Andrew: So I guess the main driving force in continuing the music then is that you're so passionate about it.
Vincent: Yeah absolutely. That comes from us as individuals but to stay together as a group together for this long is because we're a family, it's actually 2 families but it's one big one so if we look after each other then we're OK. We have to remember that we're a family first and bandmates second, brothers and a sister first and I think if we look after that side of things first then we're OK. So it's mainly Danny, myself and John who push everything, especially me and Danny really but between myself, Danny and John we write all the stuff and put it all together and make all the albums and all of that. What was really cool about this record is that whole process was way more open this time so there was a lot more mutual give and take and allowing people space and developing each others ideas and working on each others ideas and that kind of thing. So we all improved each individuals stuff so it was more of a collaborative writing process so that even John would improve one of Danny's songs or I would improve on of their songs or vice and versa or any way. It was the right way to work and it was something that we hadn't done in a very long while.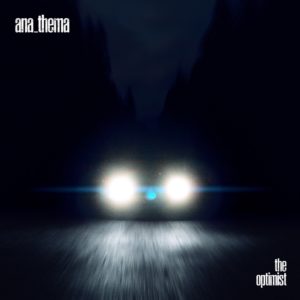 Andrew: Does that same idea also work with the touring side of things as well as far as putting setlists together and the production and that kind of thing?
Vincent: Yeah I think people have different roles so Danny will have some cool ideas about a setlist and I'll help him out with that on occasion. The production side of it Jamie (Cavanagh, bass) is really good at stage managing and all that, Jamie is actually a roadie as well as a bass player and a tour manager and an all rounder and everything. (David, keyboards) Cardoso is very technical so he looks after a lot of the computer side of things, I look after the visuals and how we're trying to develop the visual side of the band live. So everybody has a certain role to fulfill that's due to their own enthusiasm really, whoever has enthusiasm for whatever job can take it. So we sort of tick all the boxes between us.
Andrew: Well we are definitely looking forward to seeing you guys in a full show capacity again in Australia.
Vincent: Yeah it's going to be big by then of course, this is a really big album for us so what we're going to do is we're going to play the full album right the way through and it's like a live performance thing. So by that point we won't be even talking to the audience, it's just heads down for 55 minutes-1 hour and then we cool off for 5 minutes and then we go back on and we say hi and we play a bunch of old stuff for another hour. So it's going to be great man, it's going to be a real whole different experience for you guys.
Andrew: One of the things I've noticed at your live shows no matter what the setting is, you really get along with the Australian audiences. A lot of stage banter and crowd interaction, is that important for the band to keep that aspect with the crowd like that?
Vincent: Yeah and we're kind of conscious of not doing it too much because we don't want to parody ourselves, we're not there to take the piss but at the same time…if I go to see Roger Waters do The Wall or something, I don't want him talking in between songs. I want to see The Wall, do you know what I mean [laughs]. So I also like that side of it, I want to see a fucking show, I want to see a full conceptual sort of performance. So we're going to have a bit of both, like I said the first half is going to be that kind of visual story and the second half will be the time for us to take the piss out of you and for you to take the piss out of us [laughs].
Andrew: [laughs] I like both sides of it but I know what you mean when you play a full album in it's entirety to have no gaps.
Vincent: Yeah familiarity is all cool but there's a time and a place.
Andrew: Well thanks for your time today, it's been a great chat and looking forward to seeing you in Australia again.
Vincent: Cheers man!
Anathema Australian Tour Dates
Wednesday 6th December – Melbourne – 170 Russell
Thursday 7th December – Brisbane – The Triffid
Friday 8th December – Sydney – Metro Theatre
Saturday 9th December – Adelaide – The Gov
Sunday 10th December – Perth – Rosemount Hotel
Tickets Via: http://www.metropolistouring.com/anathema
The Optimist is available now
nervegas.com.au/anathema