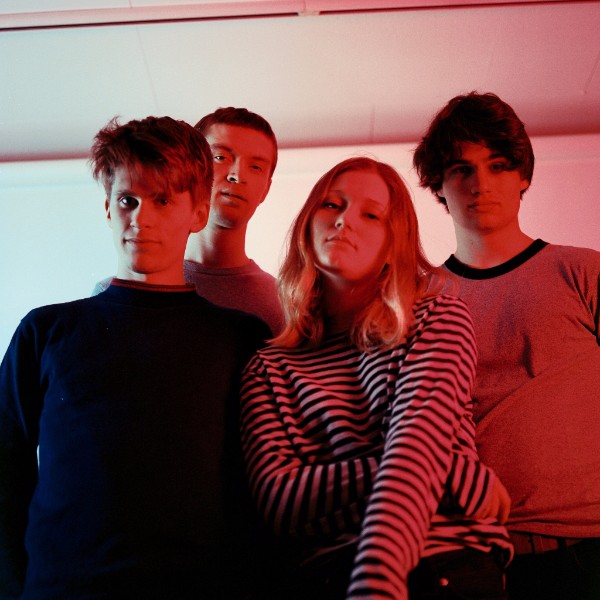 Norway's Sløtface will be performing at this year's BIGSOUND Festival, the global industry gathering in Brisbane, headlining the Brightside Outdoor Stage on Tuesday 5th September. This adds to dates already announced in Sydney  and Melbourne as part of their debut Australian tour presented by Secret Sounds and XIII Touring. Their upcoming debut album "Try Not To Freak Out" will be officially released following the tour so we chatted to guitarist Tor-Arne Vikingstad ahead of the shows to discuss their first time in Australia as well as the release of their first full length album.

Andrew: The main thing that we want to talk about is your new album coming out in September and on top of that, you are coming down to Australia as well! Have you been down to Australia before?
Tor-Arne: This will be the first time for any of us to travel to Australia so it's going to be exciting.
Andrew: What do you know of Australia? What's your impression of the country and do you have any ideas on what you want to do while you are down here?
Tor-Arne: Yeah we're going to surf, we're from a surf city ourselves. We grew up with all these beaches here so hopefully we'll get some 2 or 3 days off and then we'll head out to surf.
Andrew: Oh that's good! Sometimes a lot of bands come down to Australia and they are on a very tight schedule so they don't have a lot of time to do sightseeing and things like that so it will be good that you get to do that this time.
Tor-Arne: Yeah we added days because we could of just gone back home but we got plane tickets for later.
Andrew: To coincide with the tour, the new album "Try Not To Freak Out" is coming out. This is the first full length album for you guys and previously you had a couple of EP's so what was the idea behind the album and was there anything you wanted to achieve with this album?
Tor-Arne: We had the opportunity to make the album 2 years ago with the EP's we released because they were recorded with Dan Austin who also produced the record and it's all in the same spirit. But now we allowed us more time in the songwriting process and also in the recording process to both give more thought into what we were doing but also allow us some space and not just plow through things which we had done that on the record as well. We have songs that are recorded in one take with all the band together and also songs that were packed with backing vocals so we got the opportunity to do what we wanted to do. There's great differences between the songs, I don't know how easy that is to hear especially in the writing and recording process.
Andrew: So that process then change much from that first EP to now or has it been pretty much the same process?
Tor-Arne: It was pretty much the same, the process of Haley (Shea, vocals) writing the melodies and lyrics and the band working out the songs. It's very time consuming, very intense. We worked from I guess 9 or 10 to 5 for about 3 or 4 months between tours just to write the album and I guess the older songs we didn't put as many hours into each song like we did on the album because the album had ridiculously high amount of hours spent on those songs. Also the whole operation was way bigger, we had about 25 or 30 songs for the album that we had to cut it down to 14 that we would record and then had to cut that down to 10.
Andrew: So those other songs that you didn't release or complete, do you have any plans to work on them and put them out or will they be thrown away?
Tor-Arne: Oh no we hope to but I definitely don't see them on the album because they aren't a good [fit] but we are happy with everything of course. We might do something about it, maybe a music video or something but no plans for that as of yet.
Andrew: Where do you draw ideas from? What inspires you to come up with melodies and ideas for your songs?
Tor-Arne: Well in 2017 there's so many nostalgic people and it's a great time to be alive if you love music and there's so many great bands from different parts of the world, just other bands making great music. To be honest I've been drawing inspiration from Mitski who I've been listening a lot to, we've been listening a lot to Lord's new album which is great. It's just a great time, everything is just available and at our fingertips.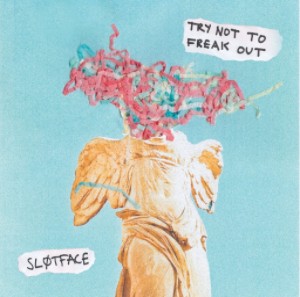 Andrew: Yeah it is a great time because if you look back even 20 years ago when none of this accessible like it is now, do you think that accessibilty is playing a part in some of your success or do you think that you would still be where you are without the use of the technology today?
Tor-Arne: Well it's kind of a double edged sword where it works both ways because the accessibilty means there are more bands around than at any point in history which means the competition is insane but we try to use it to our advantage. If we start discouraging people to make bands just to get the amount of bands down so we can be successful, that would not be a very good idea [laughs] and that would definitely not work so we try to encourage people to do the same thing because it does seem accessible to us in this bubble of the music industry but there's so many people that don't really care for music. It's not part of their world and just to make it big enough to draw these people into our world as well in regards to your question about the accessibility being negative or positive, it's good because I feel like it's more of a democratic process now. You have all these listeners picks and all these lists and to have all these interactive playlists with people putting out stuff they like and not controlled by a small editorial group in a magazine, it seems like Spotify serves as a similar thing but it's not as paid for as it used to be I think.
Andrew: Yeah I agree with that, I think it's geared more towards fans and what they prefer to listen to rather than being told what to listen to I guess. So we touched on some of your inspirations but what actually inspired you to be in a band?
Tor-Arne: We started out because it was kind of like going to football practice actually. We called it band school, kind of like school of rock and it was just a place where we went for the afternoon and they set us out to do different rehearsals with different people and we put on shows which was kind of our extra curricular activities. It's been quite an educating journey from the start until now, we started in very controlled environments where you have teachers and people in charge of the operation and now it's just chaos.
Andrew: Was there any particular artist or musician at all that helped shape your style today when growing up?
Tor-Arne: When growing up my first album was "American Idiot" by Greenday and then I went back and got "Dookie" and then for a few years I listened to all these pop punk bands and don't get me wrong, "Dookie" is a great album but then I got into the really good stuff in the indie scene. Now it's what's going on today that keeps me busy with music, just new records and stuff. But also just on the live side of things it was very important for us in the very beginning that only shows we were able to go to was under 18 shows and since we were under 18, the only shows that were put on were by straight edge bands and punk rock bands basically at small clubs in our home town. So we went to a lot of hardcore shows, all straight edge and punk shows which kind of triggered something because that was very exciting to be 14 or 15 walking into a room and it's all sweaty and high energy and intense. At the time it seemed like the scariest thing but then it turned out to be the most exciting thing.
Andrew: Yeah and I guess playing live in front of a crowd is an even bigger thrill for you and I think the Aussie fans can't wait to see you. Do you have any last words or message for the fans?
Tor-Arne: I hope that we can arrange for the people in Australia to listen to the album in some way because we're heading on tour the week before releasing the new album. I hope we can bring the album for sale and if not we can maybe bring some headphones just so people can listen to the songs, maybe even beforehand as well send out a soundcloud link.
Andrew: Well it's been great chatting to you today and good luck with the new album, we hope it will be a success for you. Thanks for your time, really appreciated.
Tor-Arne: Yeah I appreciate you calling, thank you!
AUSTRALIAN TOUR DATES
Presented by Secret Sounds and XIII Touring 
Tues 5th September – BIGSOUND Festival, Brisbane
11.30PM – Brightside Outdoor Stage
Tickets available here
Wed 6th September – Oxford Art Factory, Sydney
Tickets available here
Thurs 7th September – Howler, Melbourne
Tickets available here