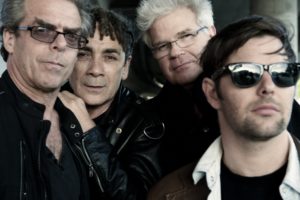 Iconic band Dragon are back after a raft of sell-out Countdown performances throughout 2016 with round two of the popular tour. Countdown Oz Chartbusters will see Dragon celebrate the best of the Australian charttoppers, and a swag of the band's own finest hits. The Countdown Australian Edition is an opportunity for music fans to celebrate an Australian party institution, with a band who know how to put on a celebration. Kicking off the tour in April, the more than two dozen dates run through until October. We talk to original member Todd Hunter about the tour and the legacy of Dragon as well as a little career history.
Andrew: So you guys are on tour at the moment right?
Todd: Yeah we work every weekend basically with a bunch of tours happening together which is great, good  fun.
Andrew: So how are the shows going over? Getting good crowds and reception?
Todd: Yep we've been on the Red Hot Summer tour which has been selling out and we're going to do one with Mi  Sex now which is 5 dates which is great. So it's good, everyone is going out at the moment and I love it.
Andrew: So you've been playing a lot of obviously the classics but you've also been playing some quite well  known Australian songs as well right?
Todd: Yeah we'll be starting in about a month or so doing songs from Countdown, just Australian songs which  we did some shows last year and they work really well and just got a flood of people wanting to book the  band in different venues. So we just said, OK let's do it all'. I think we're constantly busy all the way up  to November.
Andrew: Have you been a little surprised on people wanting you to play everywhere?
Todd: Well yeah, as far as the audience goes they actually fit our songs more than I thought they would be,  as soon as they hear the first couple of notes and the whole crowd is up on their feet going 'Blaaah!'. But  all the songs are like that and they're pretty fun to play.
Andrew: What songs have you been playing?
Todd: "Summer Love", "Help Is On The Way" "Body And The Beat", "I See Red", "Bad Boy For Love", "A Long Way  To The Top", "All My Friends Are Getting Married". Really great songs.
Andrew: Yeah a lot of classic Australian songs out there that people grew up on. Was it difficult to pick  out which songs you wanted to play?
Todd: No not really. There's so many of them, we just sort of tossed things up in the air. If anyone had any  objections in the band to any particular song, we wouldn't do it. If anyone wants to get on to our Facebook  [facebook/dragonmusic) they can just do requests and we'll see if we can play them or not.
Andrew: Oh wow so you do requests then? Have you been taking a lot of requests and actually doing some songs  that people have been asking for?
Todd: Well they can now after the end of this interview! But it's a matter of time where we get together and  do stuff but yeah we're open to it. We'll give anything a crack.
Andrew: Yeah and not only does it keep things interesting for the fans obviously but also for yourselves. I  suppose after some time it may get a little tedious playing the same songs over and over?
Todd: Well because every night it's different, surprisingly it doesn't get boring playing the same songs.  And you just carried along with the crowd singing everything so it's great that it's a job that isn't a  grind or boring. Plus we're playing a huge range of crowds and venues so you never know what you're going to  get before you turn up.
Andrew: What has been a highlight so far on the tour?
Todd: Well nothing yet because we haven't started this tour until April but the other tours we've been  doing, great things happen all the time and you do a lot of travelling and get to play somewhere and after  playing for 2 hours you feel a lot better than you did at the start which is pretty good.
Andrew: Yeah there's a lot of travelling involved, obviously Australia is a big country. How do you deal  with the travelling part of it?
Todd: Basically we fly everywhere and just hire a car at the airport and when we get there, everything is  together and just plug in and play. It's that simple, much more so than it used to be.
Andrew: Yeah I guess one of the hardest things about being in a band is the travel part which is something  that new bands just starting out don't really realize how difficult it can be. When you guys were first  starting out, was it something that took you by surprise a little bit?
Todd: Yeah we were shocked at how large the distances were in driving, it was amazing. But now everybody  flys, every time you check in your gear and stuff at the check in there's another 2 or 3 bands going  somewhere so we always do what they had done, 'Where are you flying out?' It's funny.
Andrew: What do you think is the biggest thing that has changed as far as the touring life is like? Aside  from what you mentioned about flying, as far as the day to day basis and getting the band together. Has much  changed over the years or do you try to keep the same routine?
Todd: No it's not about keeping anything the same, we'll try anything and play anywhere. And if you're a  young band now, the net is incredible. Like it's possible to conquer the world from your bedroom, you're up  against 7 million people who are all doing the same thing. So if you just keep writing and never give up  then you're going to have a great 40 years of life in music.
Andrew: Obviously you have had a lot of ups and downs over the years and the band has come back a few times  but you always seem to come back so what brings you back? What is it that keeps you going after all these  years?
Todd: Well there was a big break of 10 years or so and then it just felt to me that the songs needed to be  played again and I wanted to get as much of it as I could on the net like on Soundcloud and wherever else,  so it was something that happened spontaneously. I did the music at Heartbreak High for 6 years, got used to  sitting in the studio by myself and sort of realised I was missing the spontaneity of playing live.
Andrew: Yeah working in TV and working in music is quite a different thing, do you still do the TV stuff as  well these days?
Todd: No I've tried that and I've simplified, I'm only doing the band which is great but that was a great  period. It was very intense, we only had one week to do a whole episode so I played all 75 pieces of music  for that which was wild. It's very stressful!
Andrew: [laughs] Is that because of deadlines and stuff like that?
Todd: Yeah it's like a big chain and the closer you get to the end of the chain, the harder you get rattled  and the composer's always rushing to get the music in. Stressful but highly gratifying, everything you do is  driven by the script, by the dramatic side of it plus you got to stay out of the way of the crowd. If one  person is saying, 'Well that's good music', then you haven't done your job. You gotta be in the background.
Andrew: Is that the biggest difference between the music industry and the TV industry?
Todd: Yeah the music industry I love so much, you don't have to please anyone apart from yourself. You don't have this, you don't have to play what people want. If you do something that you really like then there's a  reasonable chance that other people might like it as well.
Andrew: Yeah I agree with that. I think in music there is a purity in there in that you have to do it for  yourself and I think people will pick up on that.
Todd: Yeah they want to hear the voice and what's going on, great time to be a young band I reckon.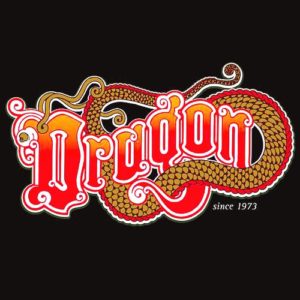 Andrew: If you think you were starting in a band now, how do you think it would go? How would you attack it?
Todd: I think we may do the same thing, just try and write songs because in the end songs are the only  thing that people have an affection for. But there are some great movements around, my son Harry does film  clips for them and it's really good music, I love it.
Andrew: So you keep in touch with a lot of new music that's around today?
Todd: Oh I can't help but hear it because I have three boys and they all play different eras of stuff.
Andrew: Take us back to the very beginning when you started getting into music, what made you decide to be  in a band?
Todd: Our house was always full of music when we were kids, our mum is part Fijian so there was either piano  singing or playing guitars so there was music forever. And when I was 6 I was allowed to play in my uncle's  rock band in New Zealand and this one night I got there and we were playing all sorts of  things and I just thought, 'Right this will do me for I life I think', and I've just done it ever since and  it's such a great feeling. I try to get that out because everything now is so fragmented.
Andrew: Was there any particular person, musician or band that helped to shape the way that you play your  own music?
Todd: Not really, we were pretty isolated. I think Paul Hewson was always incredible and his songs are  amazing which is the reason we are talking today because his songs are durable. But when I first noticed  everything it was the 60's which was an incredible time for music, some great projects and bands around. But  I don't know, I just love music and the way it's decomposing and decombusting and changing all the time and  getting more and more minimal.
Andrew: So you like to get into the mechanics of how music works then.
Todd: Yeah I'm always noticing it but it's a great thing to be a part of.
Andrew: Well that brings me to a question that we try to ask many of the artists we interview and it comes to some of the classic albums maybe from that era. If you could be a fly on the wall of the recording of any  classic album in history, what would it be?
Todd: Jimi Hendrix – Are You Experienced? When I heard that I was like, 'What the hell?' It was so exotic  and I was tucked away in the north island of New Zealand in a sort of Lord Of The Rings type scenery but it  was hell because there was no music there. On the last day of school you had to hitch hike out of town and  not look back.
Andrew: Yeah it's amazing and Jimi Hendrix was one of those guitar players that influenced so many players  still to this day which which is amazing.
Todd: Every time I hear "Purple Haze" or something on the radio, it's as fresh as the first time you heard  it.
Andrew: Have you ever heard of a person named Randy Hansen?
Todd: No who?
Andrew: Randy Hansen is this guy who is sorted of connected to the Jimi Hendrix family estate and he's  basically somewhat of a tribute to Jimi Hendrix, plays around the world and does the most spot on job of  Jimi Hendrix. He even looks like him which is amazing and he was in Australia just last year and he's one of  those guys that keeps the legacy of Jimi Hendrix living on to this day.
Todd: I'll have to google him!
Andrew: Yeah definitely check him out. So it's good to see you keeping the Dragon name alive, all those hits  that you have I remember very well. Thanks for your time today, I really hope you enjoy the tour and hope  the fans do as well.
Todd: Great thanks a lot man.
DRAGON COUNTDOWN OZ CHARTBUSTERS TOUR 2017
Saturday 8th April 2017
Anita's Theatre, THIRROUL NSW
www.anitastheatrethirroul.com
Sunday 9th April 2017
The Co-op, CHURCH POINT NSW
(02) 9979 6633
Friday 28th April 2017
Blue Cattle Dog, ST CLAIR NSW
www.bluecattledoghotel.com.au
Saturday 29th April 2017
Mingara Recreation Club, MINGARA NSW
www.mingara.com.au
Saturday 6th May 2017
Ryde-Eastwood Leagues Club, EASTWOOD NSW
www.releagues.com.au
Friday 12th May 2017
The Brewery, ROUSE HILL NSW
www.australianbrewery.com.au
Friday 26th May 2017
Wagga Home Tavern, WAGGA WAGGA NSW
https://hometavern.com.au
Saturday 27th May 2017
Kinross Woolshed, ALBURY NSW
www.kinrosswoolshed.com.au
Friday 2nd June 2017
Astor Hotel, GOULBURN NSW
www.astorhotelmotel.com.au
Saturday 3rd June 2017
The Oaks Hotel, ALBION PARK NSW
www.theoakshotel.com.au
Friday 9th June 2017
Lizottes, NEWCASTLE NSW
www.lizottes.com.au
Saturday 10th June 2017
Canterbury Leagues Club, CANTERBURY NSW
www.canterbury.com.au
Friday 16th June 2017
Dee Why RSL, DEE WHY NSW
www.deewhyrsl.com.au
Saturday 17th June 2017
Wenty Leagues, WENTWORTHVILLE NSW
www.wentyleagues.com.au
Friday 30th June 2017
Taren Point Hotel, TAREN POINT NSW
www.tarenpointhotel.com.au
Friday 14th July 2017
Kingston Arts Centre, MOORABBIN VIC
www.kingstonarts.com.au
Saturday 22nd July 2017
Hornsby RSL, HORNSBY NSW
www.hornsbyrsl.com.au
Friday 28th July 2017
Beach House Hotel, HERVEY BAY QLD
www.beachhousehotel.com.au
Saturday 29th July 2017
Twin Towns, TWEED HEADS NSW
www.twintowns.com.au
Saturday 5th August 2017
Norths Leagues, NORTH SYDNEY NSW
www.norths.com.au
Saturday 12th August 2017
Castle Hill RSL, CASTLE HILL NSW
www.castlehillrsl.com.au
Friday 6th October 2017
Hamilton Hotel, BRISBANE QLD
www.hamiltonhotel.com.au
Saturday 7th October 2017
Villa Noosa Hotel, NOOSAVILLE QLD
www.villanoosa.com.au
Saturday 14th October 2017
The Cube, CAMPBELLTOWN NSW
www.thecube.net.au
Sunday 22nd October 2017
Towradgi Beach Hotel – Sports Bar, TOWRADGI NSW
www.towradgibeachhotel.com.au