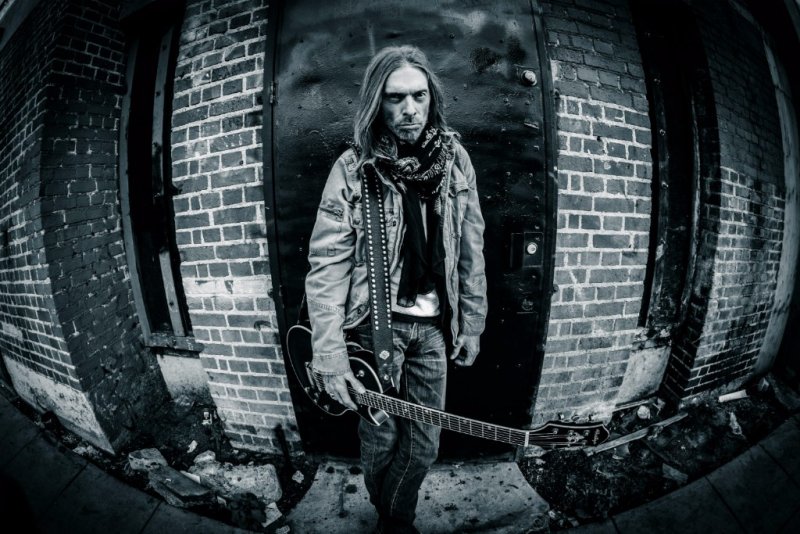 Rex Brown always seemed to be a rock n' roll dude despite his history with some of the most legendary bands in metal history, his playing style and demeanour as well as his stage presence just oozed a classic rock vibe. So it shouldn't be all that surprising to see his debut solo record "Smoke On This…" be a fully fledged hard rock album, far different from the heavier sounds of Pantera and Down but still having the guts that remains true to the heart of guitar based music. Rex confirms that he was always a rock guy from the beginning when we spoke to him about the new record.
"It's just good old rock n' roll man, that's just what I've always been into. I was always the guy in Pantera that was the rock n' roll freak, all the 70's killer fucking rock n' roll. It's what I want to do these days and I poured my heart and soul into it, it's an honest and fucking real record. It's just a rock n' roll record, I just wanted to make something for me and it kinda started getting bigger than me and I got some other people involved and here we are today talking to you in Australia!
"Smoke On This…" is a raw and heartfelt record, sometimes displaying true rock grittiness like in the opening track "Train Song" and other times going for more epic and trippy landscapes like in the closing Pink Floyd inspired "Best Of Me". It's an all-round solid album and apparently it's been with Rex for a long time. "I probably had it for a long time, I just never made do with it", Rex explains". "I started writing some songs and I had some songs that never made it for Pantera that weren't in that same vein. I'm a musician man, I write songs. I had a real good friend Lance Harvill that wrote with me on this record and we came up with 11 diamonds of fucking music."
Rex of course has been in many bands over the years and spent many years on the road touring the world with the likes of Pantera, Down and more recently with Kill Devil Hill, it was in some ways the basis for the solo record where Rex felt the need to take a break from it all for a while which he explains when asked where the idea for this album came from. "I needed to take a break off the road, that's what it was and I had been on that road for 25 fucking years. Hardcore, going for it and I just needed to live life a little bit and then about 8 months later I got the itch real bad again, I said I was going to take 2 years off and you can't take 2 years off. It's just impossible".
Rex continues with how he had met and knew some of the guys involved on the album which includes Lance Harvill, a Nashville-based guitarist and songwriter, drummer Christopher Williams, himself no stranger to diverse tastes, from funk music to punk and producer Caleb Sherman, a multi-instrumentalist with work on records by Little Big Town and Porter Block, among others.
"He (Lance) had moved to Nashville and this company flew me out to Summer Namm and I went out and there's this whole incredible fucking scene of musicians and I was doing this photo shoot and I met this friend of mine, Christopher Williams who is a drummer who I had never met before – he's Accept's drummer now of all things, he wasn't then – but he added this certain flair to this that did exactly what I was looking for in a drum beat, we had tried other drummers and Christopher really kinda came through in a bunch of different ways as far as his input. The way that he plays in the way that me and Lance plays, originally we just started this thing on bass and I started adding guitar parts here on what I wanted to hear. At the end of the day I've always been a guitar player so I'm like, 'Fuck it, I'm just going to play guitar too'. So there were 2 different guitar parts in this thing, one that had a more classic tone and one that had more of sonically fucking real sound to it and that was Lance's sound and mine was more playing through all these Marshalls that I had that were out of this fucking world. We went across these old 70's Marshalls through a friend that was doing some guitar works for me and these things prominently took up the whole record and he had 96 tracks of these fucking guitars and you can't get 96 tracks of guitars, there's just no way about it. But I was damn determined to try everything that we could just to have as many sounds as we did when we went into final mix, it took us about 20 times to do this so I've been working on this album pretty hard for about a year and I've been putting everything together for the band and what's to come after this and everything else."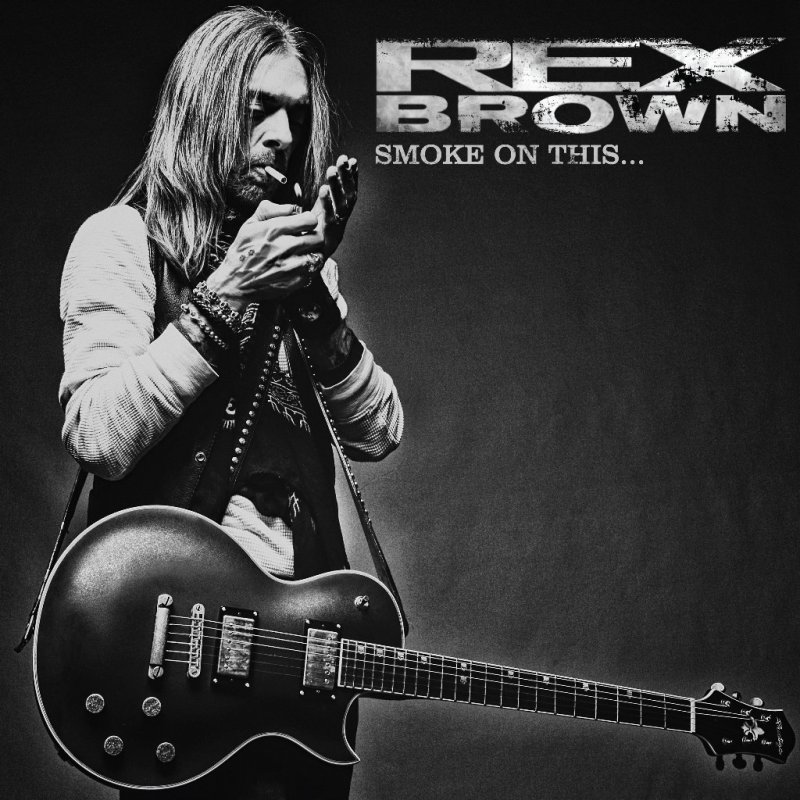 One of the many interesting things about "Smoke On This…" is the fact that not only does Rex play guitars and bass on the album but also handles lead vocal duties which some of us have not really heard from him in this kind of capacity before. "I've done one-offs, I used to sing all the harmony in Pantera. In my first band I was a fucking singer before Pantera took off so it's not uncommon but it was finding what I was looking for. Once we had that sound down then everything was possible." It was finding that voice that really lights up the record and Rex adds that everybody should not only go get the record but actually sit down and listen to it from start to finish. "That whole record was meant to be played from the very first note to the end, I wanted to make a good old rock n' roll record."
Rex continues, "The sequencing on this was very hard because I didn't want to front load the whole record and I felt that it did so I had to go through different ears and my producer and I also have a really good mastering guy that I listen to. He's on the last, I don't know how many fucking records for me and he got really interested on this thing because he was hearing…he does 150 different projects a year, he's one of the top cats, but he was one of my go to's as far as my ears because the rest of us are so involved at the studio, we were at a point of just burn out from listening to it over and over. And at a certain point I ddn't like the drum sounds and we were just polishing turds and so we went back and recorded drums to the original bass. When it first started it was just going in and seeing how these tracks were going to mesh and was going to go in for 3 days and ended up there for 30 weeks and I would come home and listen to these songs and be like, 'What does it need here?' And I would bring those ideas back to the studio and at the same time we were writing all the time in the studio so I used the studio as a palette this time instead of just going in and recording a song and getting it done. I wanted to use different sounds and different textures on this thing to make it unique."
Our conversation remains within the topic of his solo effort for the most part but when you are talking to a member of one of the most important metal bands in the last 30 years, it's difficult to not bring that subject up but Rex insists he has moved on from Pantera and is completely comfortable in where he is now in his life after years of living life on the road and coming out of a health scare a few years ago, all of which he discusses openly in his autobiography 'Official Truth: 101 Proof'.
"Pantera ended 15 years ago, I'm a different person altogether mentally and everything else. I can sit here for hours talking about the differences between the two [bands] but I'm not going to, you change, you evolve, you do what you're going to do. Whatever makes you comfortable and I'm comfortable doing exactly what I'm doing right now so that's just it."
Rex adds, "I think I've put out a really good record and I'm damn proud of it. I mean who wouldn't be? And to have it honest like that and not to be a deadline or anything like that and doing it you're own way and then to have a fucking bidding war for it was insane and just being where you"re never really talking about new music in this kind of form where it's all me even though I had some great people. You gotta have a band, you gotta have some characters that connect this music. I hate those guys that get up there and play every note on the fucking record, bass and everything, well that wasn't the case here. I had Lance Harvill and Caleb Sherman who was my producer who played organ on it, it was a really cool combination of people that got in and helped me with this thing."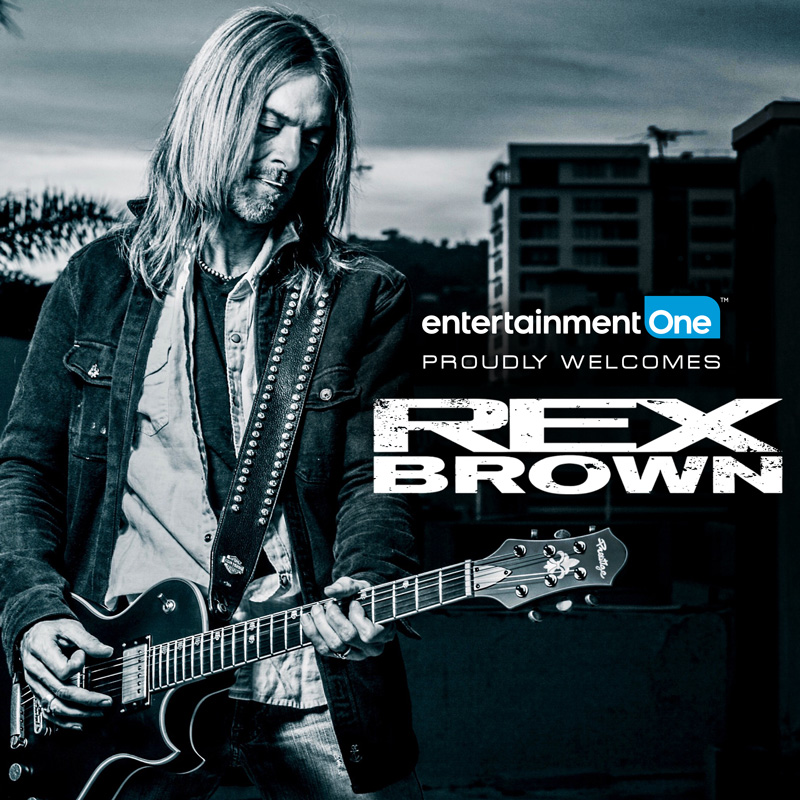 One song that is a standout, both musically and lyrically is "Buried Alive" which has such a great swagger to it and is also a very deeply personal song which although indirectly references the loss of Pantera guitarist Dimebag Darrell who was tragically killed at a show in 2004, Rex insists is not a tribute in any way at all. "It's about what I went through after he died. You lose your best friend, your soul mate, you miss everything. You lose a lot of shit and I went through fucking tons of black water trying to find me and when something like that happens, when I was trying to write that in the studio I wasn't really thinking about it until later down the road when somebody brought it up. 'You really singing about that', and I said, 'You know, it was cathartic in a way'. It's not a tribute, I don't want to rest on a dead man's anything. So it's not a tribute, it's just what were my feelings were on what I was going through and it's on the track man, it's not that big a deal."
The next thing on the agenda will of course be taking the songs out on the road which Rex is probably relieved given all the press and hype over the new record.
"Oh yeah we got plans all around, you'll know soon", says Rex". "I gotta get this record out, I'm tired of talking about it. I want people to hear it. We already know this whole album inside and out, the band I've put together is just incredible."
The last time Australia saw Rex Brown was in 2013 with Kill Devil Hill supporting Killswitch Engage which was a great tour so we are hoping to see him back in the country again.
"I love Australia!", Rex exclaims. "It's been a while but it's one of those things man, I've been in this business a long time (says looong time) and you take the opportunities when you get them and make the best of them and go on forward. We'll see what happens with the momentum of this thing." But first "Smoke On This…" needs to be released and hopefully everyone out there will dig it as it truly is a great album. "The way it's going now I'm just pinching myself that I've got a fucking record coming out but I worked my butt off for it. I really did and also Lance and Caleb and the drummer to a certain extent they really put their heart and soul on this thing and made a new sound man, it's something that I'm very proud of."
"Smoke On This…" is released on July 28th through eOne Music. Read our review here.