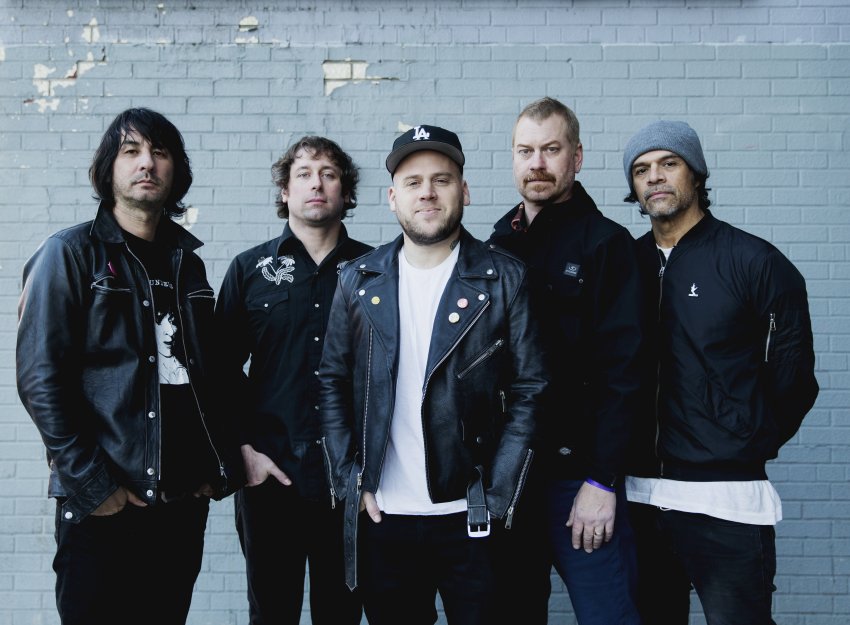 US hardcore band The Bronx recently dropped their latest album "V" on September 22nd, their 5th album since forming in 2002. In support of the album the band hit the road on tour including Australia where they will be performing shows with punk legends Pennywise as well as a couple of their own headline shows. We caught up with guitarist Joby J. Ford on the new album release day to discuss the new songs, the Australia tour  and more.
Andrew: So the band excited about the new album? It's dropping in Australia today actually!
Joby: Yeah, you guys are in the future.
Andrew: [laughs] So, how are you guys feeling about the new songs? Are you pretty happy with how they have all turned out?
Joby: Yeah we've had them for quite a bit and sometimes the song wins, and sometimes the band wins so I think if the band wins, the song goes on the record.
Andrew: What kind of feedback have you been getting from the reviews and stuff like that so far?
Joby: Yeah honestly I have no idea! I think they're pretty good but I don't know anything about that stuff.
Andrew: [laughs] Ok, I guess fans are a bit important to you I guess, it's more important how they respond to the songs and how they receive it?
Joby: Oh yeah, absolutely!
Andrew: So obviously you are coming down to Australia which we're pretty excited about and you're coming down with Pennywise in October, it looks like it's going to be a fun tour.
Joby: The crowds are so great and the shows are always good, it's one of the places to go.
Andrew: When was the last time that you were down here?
Joby:  I honestly think it's about a year ago. We were on tour with the Violent Soho so I feel like it was kinda around this time last year.
Andrew: How did that go?
Joby: Pretty good! We've known those guys forever and we've been fans of them forever, we  got to take them on their first US tour years ago when they were living over here in a small apartment in Brooklyn and they were a really great band back then.  So happy for their success in Australia, they're a great band still!
Andrew: Yeah we're definitely happy for them, we've seen them rise and rise over the years so it's good to see them get some success out there. For you guys, I know you'll be coming down with Pennywise and obviously, they are a great band that have been down here several times over the years. Have you guys done tours together?
Joby: This is the first tour we're doing with them. We've been on some festivals throughout the years together but this is our first actual tour.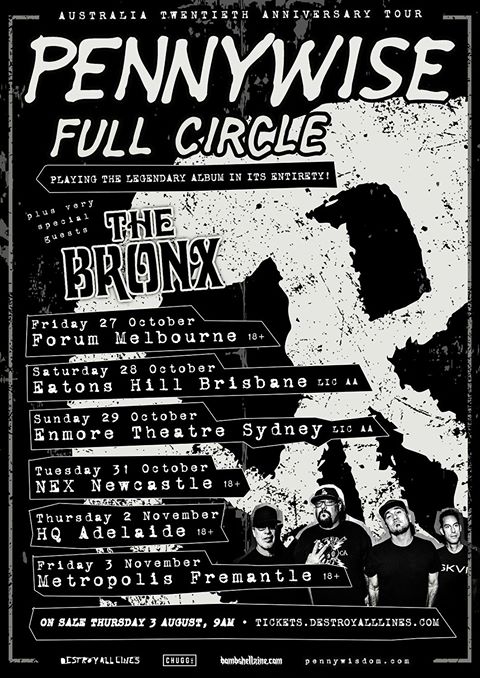 Andrew: It was about 4 years ago when you were playing a show in Brisbane and one of the guys from Cradle Of Filth that I spoke to recently, Dani said that he came down and saw you guys and said it was brilliant. So I guess you guys really sort of go out there and really try to impress not just the hardcore fans but also some of the new comers that are coming to see you for the first time.
Joby: We're all passionate about these things, we respond to it in a certain way I suppose. If we impress people, that's great! I'm glad and we'll always take that.
Andrew: Yeah, definitely. And what about the new songs, how many songs off the new album can we expect and do you think they will go over really well live on stage?
Joby: Well new songs never go over good live, no matter what band it is, noone wants to hear new songs until a year after the album is out. So knowing being armed with that information, we're probably going to play like seven and just piss everybody off.
Andrew: [laughs] Is that something that you do regularly on every new album; you play a lot of the new songs or do you love to mix it up?
Joby: Yeah I'm not going to lie, it gets kind of monotonous playing…we're going on 15 years playing in a band and some of those songs from 15 years ago, it gets a little old playing them so I'm always looking forward to playing new jams.
Andrew: In that respect, are you the kind of band that loves to change the setlist from night to night or do you like to stick to a certain kind of set?
Joby: We used to stick to a certain setlist for the tour but that's something that now that we have 5 albums worth of material, we're gonna start mixing it up quite a bit more and start playing a lot of songs we wouldn't normally play over the last few years, try to revamp some old ones.
Andrew: I love bands who mix it up as well, I think it's a little bit more exciting not just for the band but also for the fans who may be coming more than one show who'd love to see different songs being played live. So is it getting more difficult now with 5 albums to put together a setlist? Do you guys sort of debate and argue over which songs you do want to play live?
Joby: Oh yeah and we always kind of end up meeting somewhere in the middle. But generally, we all kind of feel the same way about the tunes but there's a lot of people that want to hear…there's a ton of songs that even I don't even remember how to play and as much as you try, people want to hear certain ones but you know, five records and that's a lot of songs.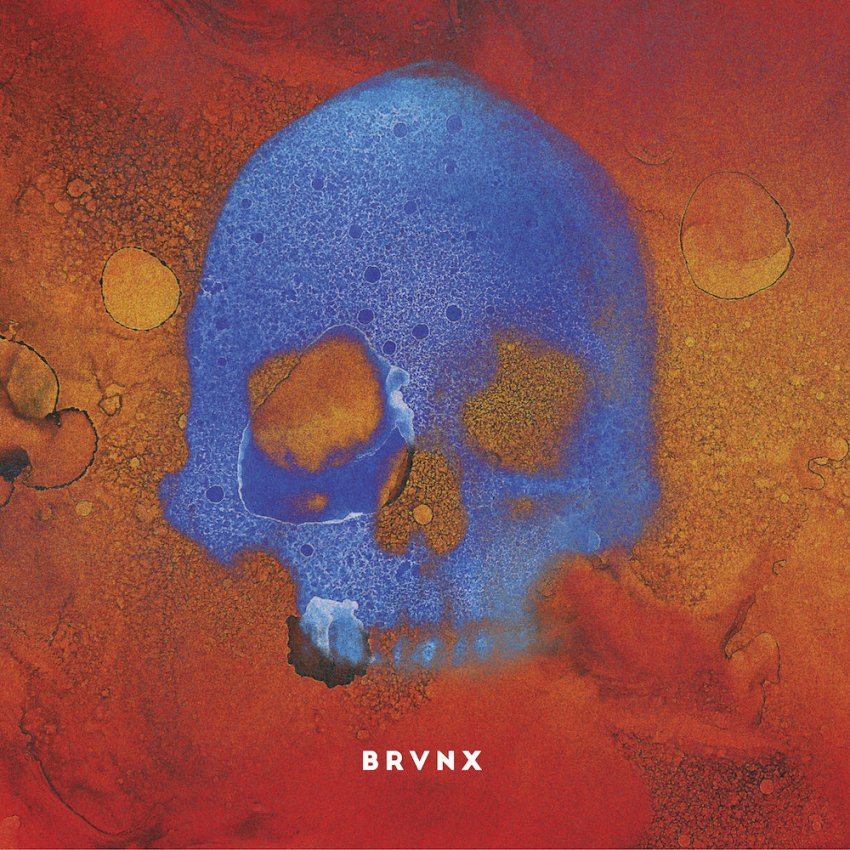 Andrew: There must be a few songs that you've never played before so are any of those songs that you really are keen to playing yourself?
Joby: Not really. Sometimes songs just don't really translate live, they don't usually feel right. You always wanna play the ones that are fun to play.
Andrew: So just going back into your history; how did you actually get into music? What inspired you to want to be in a band?
Joby: Oh, wow! Well I grew up in a pretty musical family, I studied classical piano for 8 years and I studied the Cello for 2 years and I didn't really like either one of the instruments too much. I really like guitar and I don't even know anything about guitar, really, I mean I know of C-Chords but I can't tell you what notes I'm playing. A piano makes sense to me because it's black and white, I can see notes and chords but with guitars I don't have a clue. It felt really emotional and expressive I think, to me because taking music lessons  you have to learn someone else's music and even though I've tried to tackle it since I've no clue what I'm doing with it, it felt way more exciting because I was creating something rather than a translation or channeling someone else's art. I think that was kind of the thing that I really dug about playing an instrument. Throughout the years, I was in bands or trying to get bands together and this one, The Bronx has stuck around the longest. Yeah there was some other terrible bands, like I remember I was in this band called Blackdown and we went on at 11 O'clock and there was maybe four people there and about four songs into it everybody left and we were literally playing to the bartender. And the bartender after a couple of songs  is like, 'Alright guys, we're done. Give me a break, stop playing, it's done, I want you out'. Things have changed drastically since then but things weren't always pretty [laughs].
Andrew: Yeah I guess that's part of being in a band starting out, you sort of have to go through some of these horror stories in order to get to where you are now I guess.
Joby: Yeah it's like life. I'll tell you what, music isn't for everybody, and I kind of feel that there's an art to sticking around. It's pretty difficult too and the band that can, there's a trick to it.
Andrew: Well, with the longevity of The Bronx then, what keeps all of you guys collectively going? What is it that motivates you to do another album and do more tours?
Joby: Just the desire to, the need and want to. I fucking love making music with these guys and they love making music with me and we really enjoy it. So many years with these same people [laughs],  it's like a family. You know everything about them, so it's good, it's fun. I really enjoy it.
Andrew: Well, the fans really appreciate it, we all do. So we're pretty excited that you guys are coming back to Australia with Pennywise. Congratulations on the new album and it's been great chatting to you today.
Joby: Alright man, thanks for your time!
TOUR DATES
Thursday 26 October – Corner Hotel, Melbourne – 18+ (Headline show)
Friday 27 October – Forum Theatre, Melbourne – 18+ – SOLD OUT
Saturday 28 October – Eatons Hill Hotel, Brisbane – Licensed All Ages
Sunday 29 October – Enmore Theatre, Sydney – Licensed All Ages
Monday 30 October – Oxford Art Factory, Sydney – 18+ (Headline show)
Tuesday 31 October – Nex, Newcastle – 18+
Thursday 2 November – HQ, Adelaide – 18+
Friday 3 November – Metropolis, Fremantle – 18+
www.tickets.destroyalllines.com